"The idea of living in Nature is the most recent acquisition in education. Indeed the child needs to live naturally and not only to know Nature. The most important fact really is the liberation of the child…from the bonds which isolate him in artificial life…confused the pleasure of looking on animals…or that of admiring the song and beauty of birds imprisoned in little cages"
Maria Montessori, 1948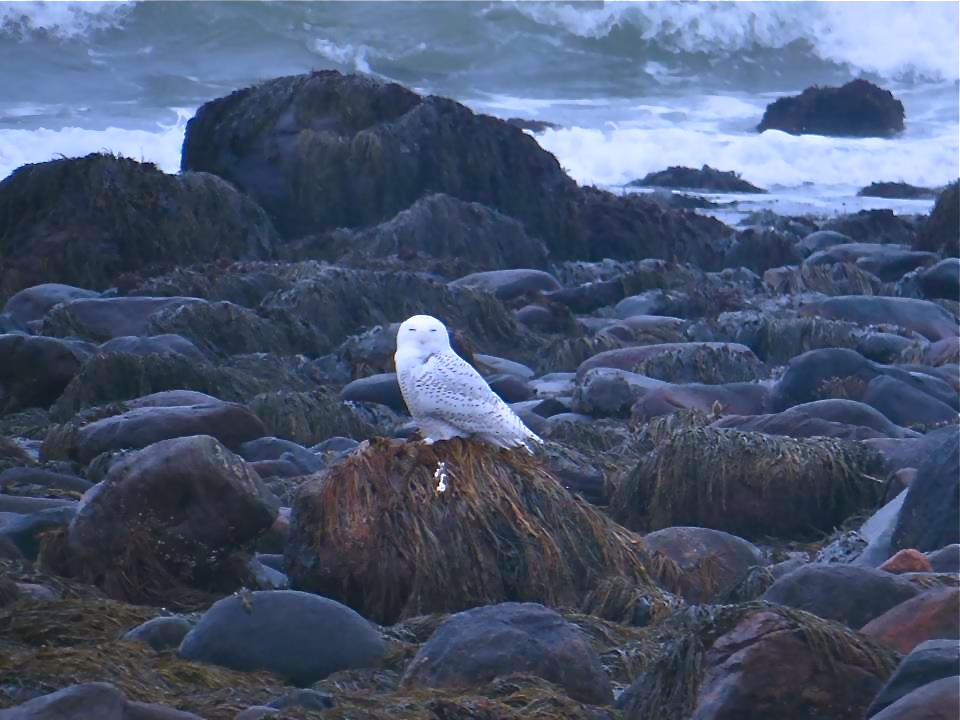 What migrating winged visitors have you seen in your area?
Seeds to Sprout:
Photo Credit: Jim Sparrell, Snowy Owl, Rye, NH December 1st
Quote Credit: From The Discovery of the Child, chapter 5: Nature in Education.  Learn more about Maria Montessori, the method and philosophy from the American Montessori Society
Learn more about the Snowy Owl from Cornell University's Lab of Ornithology's All About Birds. Listen to their songs and calls, and lots more fun info!
The Winter Solstice is Saturday 12/21/13!! Check out last year's post on great ways to celebrate and learn about the winter solstice!
Also be sure you are signed up for the solstice newsletter by tomorrow to be entered to win this season's giveaway!