Summer camp and summer backyard campouts were staples of my summers growing up, but it seems like I rarely hear of kids going off to sleep away camp for a couple weeks anymore. This makes me so sad because I have amazing childhood memories, still vivid in my senses to this day, of summer camp.
Camp Hanover, Camp Thunderbird, Girl Scout camp, and Camp Wintergreen. I went to many in the same summer even! Pretty much starting the summer before 2nd grade, if I wasn't at the beach or at my grandparents house (which was like a garden farm camp) I was in the woods at sleep away camp. 
Mosquito bites, dirty feet, country cooking, rattlesnakes, crickets, swimming in lakes, mud slides, wood crafts, canoes, ghost stories, and first hand holding – that was camp for me. I never missed a summer from age 7-14. (After that I had to get a summer job, boo!)
Sleep away camp is where kids learn resilience, independence, and establish individual connections with nature through immersion, and of course learn camping skills. I wouldn't trade my camp experiences for the world.
So in the spirit of kids everywhere, and the adults who hesitate to send them off to camp, with this post I hope to inspire the grown ups to let them go camping with these 3 camps! And while I may be too late to convince you for this summer (or maybe not) I encourage you to start planning for next summer!
While these are by no means the only camps out there, I think these 3 give a great overview of how summer camp is a really important right of passage for kids and how these days camps are more than marshmallows and campfire songs.
They are places with global outlooks and teachings of sustainability and peace. Places where children, enveloped by nature, develop their minds and bodies, grow their perspectives, and become connected empowered community members.
Camp Yogaville
Camp Yogaville is an awesome week long camp for children 8-12. It's located at Satchidananda Ashram "Yogaville" in Virginia on nearly 800 acres along the James River in the foothills of the Blue Ridge Mountains. To say the setting is idyllic would be an understatement, and I speak from first hand experience!
I grew up very close by and actually lived at Yogaville for 2 years. I even spent a couple months
one fall camping out in the summer camp cabins! Yogaville is a yoga retreat center (with a funny nickname for this retreat center because most people have a bit of a time saying Satchidananada) that offers yoga teacher trainings and many more programs on peace, healthy living, yoga practice, and mind-body connection. Sounds too woo-woo for kids summer camp? Don't worry, it's not!
Camp Yogaville is everything you'd dream of in a summer camp if you could invent your own. Great vegan/vegetarian food, hiking trails, a lake and river to swim in, a super fun and talented camp leader who I know personally, and all the nature, fun games, and creative camp activities you remember, but none of the dodgeball and competitive stuff you didn't like about camp!
Along with all the fun, this camp teaches peace, compassion, and principles of yogic living.
And while your camper is off having nature filled fun, you can enjoy your own retreat at one of  the ashram's adult programs!
The Country Experience at Amstutz Family Farm
At this week long sleep away camp for 7-12 year olds in Illinois, the children become an integral part of working the farm. The camp was created by 2 parents who sent their own children to a farm camp and had the idea that it was so fun they wanted to have their own camp!
The Country Experience camp describes their program as, "We use hands-on experiences and real-world tools to build an appreciation for the value of time and effort, a respect for life and nature, and development of important life skills including communication, responsibility, decision-making, teamwork, and respect for self and others." Pretty awesome right?
And they do all the fun camp stuff like tye-dye t-shirts and have campfires too!
Heifer International's Alternative Break Camp
This 4 or 5 night program, at the Heifer Ranch in Arkansas, offers adolescents the opportunity to live and work on a farm.
They learn how to live on natural resources as well as how to do actual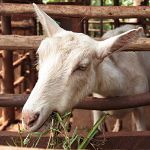 farm chores like milking cows and tending a vegetable garden – both of which provide them the food they will prepare themselves during camp! Heifer Ranch camp programs are conducted on the 1200 acre farm and "offer activities promoting sustainable solutions to global hunger, poverty and environmental degradation."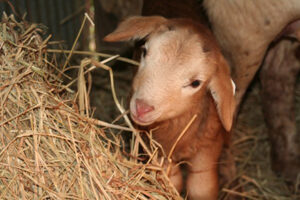 This camp is for 6th graders and up and is a great way to get teens unplugged out in nature, working
with their hands, building confidence and skills that will benefit their lives, and growing their global understanding!
What's your favorite summer camp memory?
Share it in the comments below!
(mine is the mud slide and the sound of the night insects)
Share pics of your summer fun adventures on Instagram #wingswormsandwonder
Seeds to Sprout
Learn more about Camp Yogaville and watch a video here.
Check out Yogaville's adult programs here.
Learn more about The Country Experience at Amstutz Family Farm here.
Learn more about Heifer International's Heifer Ranch Alternative Break Camp and other camp programs here.
Heifer also offers similar programs at its Heifer Farm in Massachusetts.
Read more about my mudslide camp experiences and plan your own Mud Day fun with this Wonder Wednesday Mud Day blog post! Mud Day is June 29 this year!
Looking for  creative nature getaway for yourself? Well look no further! Join me in August at the Journey Within Creative Empowerment Retreat! Check it out here!