Have you
been wanting to build a manageable garden in your backyard or child's school yard?
Do you
have a garden you built from free plans that didn't give you the quality productive garden bed you'd hoped for?
Do you want a garden bed specifically geared toward gardening with kids?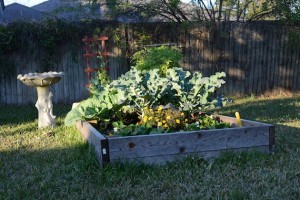 This is the very garden we built in the Let's Build a garden Bed Video Course 2 months after building, ready to harvest!
I hear you! 
The good news is a garden can always be built or rebuilt!! I've been called in to"fix" many gardens built from free online plans or donated locally that just didn't set their gardeners up for success.
Our busy lives need gardens that help us save money and time, not add to it by falling apart in a year, being totally incompatible with real life, or dysfunctional for connecting kids and nature.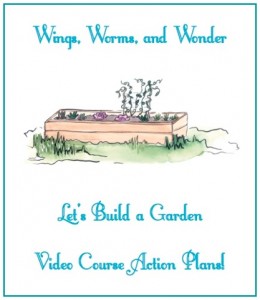 That is why I am so excited to present: 
Wings, Worms, and Wonder
Let's Build a Garden Video Course
In this self paced eCourse I walk you step by step through building a 4×8 foot raised garden bed in a fun, easy, and realistic way.
This super practical and informative course includes:
* 5 step by step videos where I actually plan,  choose the site, shop for supplies, build, fill, and plant a garden bed with you.
* A 28 page illustrated Action Plan of very detailed instructions that correlates with each the videos on everything you need to build your garden bed – And of course there is special attention to tips for building with children's gardening in mind!
* Downloadable illustrated Dream Garden planning and planting fun sheets and shopping list printables.
* Lots of resources and links on everything for successful gardening – gardening with children at home and school, growing and planting successfully, debates on pressure treated wood, types of soil, keeping a garden journal, and more!
* Access to the Wings, Worms, and Wonder Garden Party online Facebook community and Pinterest Garden Party sharing board to bounce and share ideas with!
*12 illustrated yearly garden journal printables made by me exclusively for this course! Get to know your garden and join the ranks of centuries of great gardeners by starting a garden journal!
*Tons of resource links!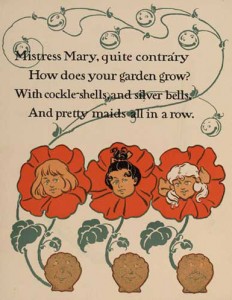 You name it and it's covered in this course!
In a clear and careful way, through a combination of videos and accompanying Action Plans, I walk you through every detail you need to know to be set up for gardening success -with low maintenance and high productivity in mind!
And by productivity, I mean not only in a great use of your time and successful garden harvests, but in the big nature connections the kids will make by integrating the garden into daily home or school life!
"Love your videos. You are so awesome! I want to be you! Very inspirational. 🙂 Also, I know that all will be envious when they lay eyes on our yard in a few months." ~Armistead Ramsey, Richmond, VA
—————————————————————————–
Check out these Let's Build a Garden FAQs!
What do you really want from this garden? Why do you want to build a garden? Is it a kitchen garden, backyard garden, or school garden? Will it be centered toward veggies, fruits, flowers, herbs? Do you want to attract native wildlife? Why does any of this matter, can't you just plant tomatoes and they will grow? Let video 1 help you get all your garden dreams on paper and into a practical time and money budget fitting plan.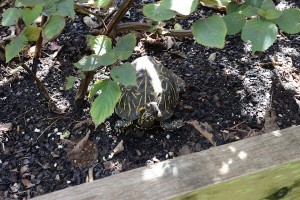 I am so convinced of the success of this plan, it's even the design I use for my own home garden and my children's gardens. 
Do you know how to pick the perfect site for your garden? What happens if the garden faces west and no one is around to water all summer? What is the water situation, is there irrigation? Will you be around all summer to lug buckets of water? What about when the sun shifts direction seasonally? Is an out of sight garden really out of mind? Find out in Video 2.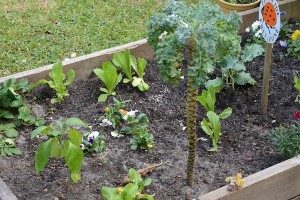 Wait, did you buy the right size screws? Are you sure what type of wood you should use so the bed doesn't rot in a year? And by the way, what's the story on pressure treated wood anyway? Go shopping with me in Video 3 and discover the best ways for you to get the right supplies for the job. Get the right tools for the job, avoid repeat trips back to the store, and even get an idea for NOT cutting the wood yourself!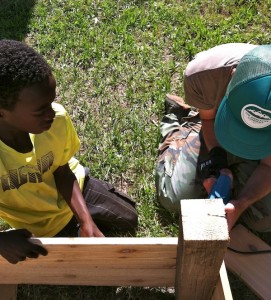 Have you built anything since middle school shop class? Feeling a little rusty or downright in the dark when it comes to the actual building of the garden bed? It's okay, I know, that's why I made this course for you!! Never fear! Video 4 is where it all comes together!
We build the bed together step by step and you get to see how every part is cut, assembled, and set in the site!! This is really unique because I've never seen a garden building plan with this level of detailed visual instruction. Look out HGTV, Wings, Worms, and Wonder is getting gardens built!!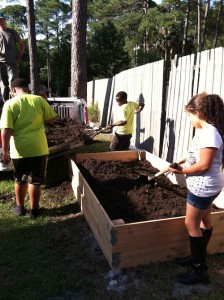 How does your garden grow? Should you fill your new bed with topsoil or organic compost? Does it matter? Is Black Cow safe for edibles? Can you plants tomatoes in May in Florida or squash in October in Ohio? What about companion planting? Do you need a trellis? How do you get your newly planted garden established and growing successfully? Video 5 shows you how to get that new garden growing and, perhaps more importantly, how to keep it growing!
"We finally built our garden! 

My boys loved watching your instructional videos, and the videos were so helpful!!! 

Thank you!" ~Julie Sorenson, Jacksonville, FL
——————————————————————————————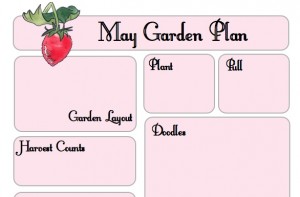 This is one month of the awesome garden journal you get!! 
Sure, I know you could download a free building plan off the internet, but I guarantee it won't be as thorough, detailed, fun, inspiringly illustrated, come with an online community, and geared to gardening with children as this one!!
I know because I have a lot of experience in the world of garden building and I did A LOT of research to create the perfect garden building eCourse for you!
I am so confident of the awesomeness of this course, I present you with over 20 free plans here. (That aren't nearly as great as the Let's Build a Garden course and none have kids' little arms in mind.) Compare for yourself!
What do you need to get your garden growing this year?
Share in the comments below!
Seeds to Sprout:
Sign up for the Let's Build a Garden eCourse here!! 
Have questions about the course? Send me an email and get some answers!
See more pics on the Let's Build a Garden Video Course Pinterest board.
Join the Fun by subscribing to the Wings, Worms, and Wonder newsletter and get: eCourse special subscriber discounts, free monthly gardening advice, monthly nature connection activities, a copy of my eBook "12 Months of Wonder Wednesday Activities", and a special Pocket Nature Journal project video tutorial!