---
Just hearing the word lavender evokes a sense of relaxation. From the image of purple and green waves blowing in a Provençal breeze, to the smell of a bubble bath, to the taste explosion of so many teas and sweets flavored with the flowers, very few people don't love this gentle and also powerful herb.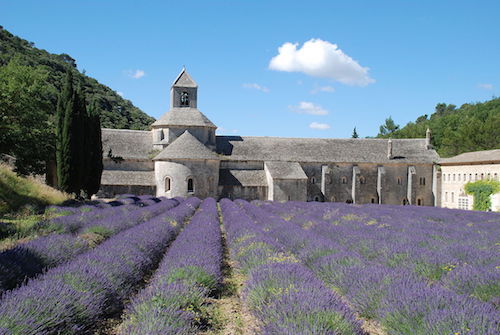 (Photo credit Wikipedia)
I didn't know much about the scent or plant until I was in college doing a semester abroad in France and experienced a field of flowers at lavender farm Senanque Monastery in Provence. I was originally enamored with fragrance of the essential oil. Then, I learned about it's medicinal properties, and most recently its culinary possibilities.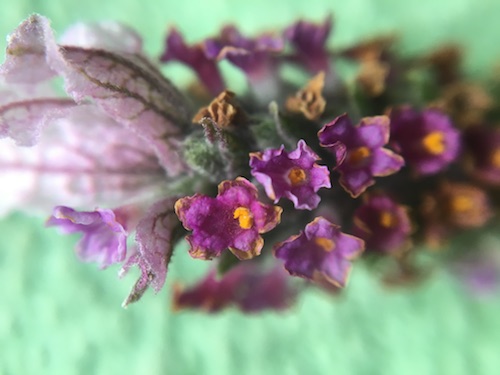 The innumerable sensorial wonders of lavender are just one reason I chose to feature this herb in my newest online nature art journaling class Healing Herbs: Paint 3 Helpful Herbs in Watercolor. Along with sage and parsley, in the class we learn a bit about the cultural history, gardening habits, and culinary uses, and how to celebrate these plants by painting them!
This class is kind of a mini version of my Herb Studies Workshop class and it even includes an easy recipe for dark chocolate lavender truffles – vegan of course, and gluten free coincidentally!
Is lavender inspiring your creative connections yet? Well, let's check out a few more ways to bring the joys of lavender to everyday life!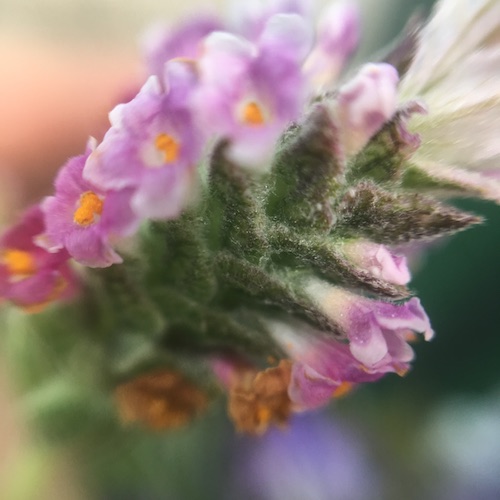 ---
Today we celebrate lavender in 5 fun ways you can try at home!
Place 5-10 drops of the essential oil onto a washcloth and

place into your dryer with your wet clothes

. Scenting linens is one of the ways the Greeks used this plant centuries ago and holds strong and true.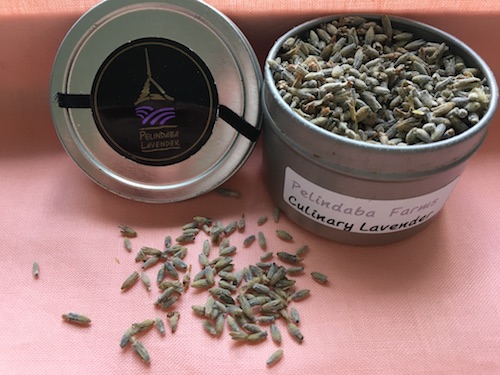 Sprinkle culinary grade dried flowers

on top of your favorite chocolate ice cream

. I know, sounds strange right? But I promise you chocolate ice cream will never be the same once you've had this lavender flavor popping taste sensation!
Add 10 or so drops of essential oil to your shampoo bottle.

Lavender has antimicrobial properties

, so besides making your hair smell great it, will help with dandruff too.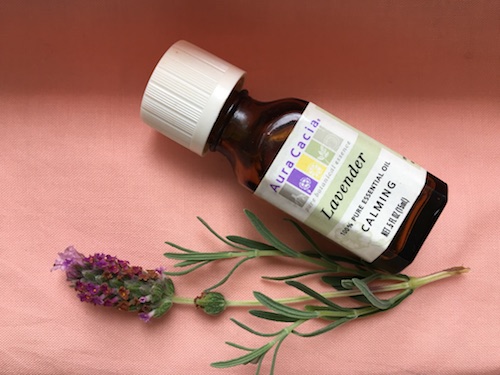 Add 1-3 drops of essential oil to your glass

iced earl gray tea

. This is a really refreshing summer time drink! Experiment with the number of drops you like personally. I tend to like more, while my partner likes less. The combination of the bergamot and the lavender is delightfully bright!
As summer approaches, sunburns may be likely. So get a bottle of pure aloe vera gel, place about 10 drops of lavender essential oil per ounce of Aloe gel into the bottle, shake well, and store in the fridge for a soothing, relaxing, and

refreshing post sun balm

.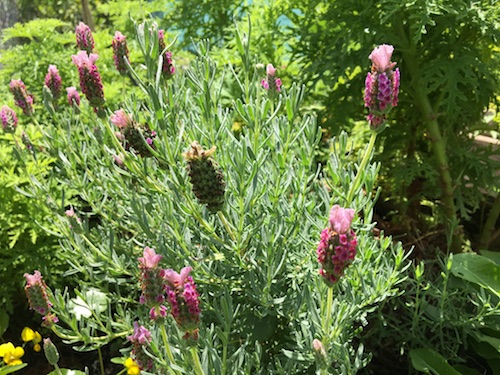 There are tons more uses for lavender from diffusing for general relaxation, headaches, and improving sleep, to skin tonics, to neurological and mood support. And at it's most basic joy – a simple bouquet! This beautiful small purple flower packs quite the plant ally punch!
What do you love most about lavender?
Share in the comments below!
Share pictures of the lavender in your area and your lavender nature art journal paintings #wingswormsandwonder
Seeds to Sprout:
Want to connect deeper with lavender, creatively and ethnobotanically? Watch the trailer below and check out my newest class Healing Herbs!
To celebrate reaching 1000 followers on Instagram, I'm having a giveaway! 1. Head to @wingswormsandwonder on Instagram. 2. Then, follow me and look for the graphic above to get the details and play along! The giveaway starts today and the winner is announced Friday 4/28/17! Get your comments in before midnight 4/27/17. Good luck!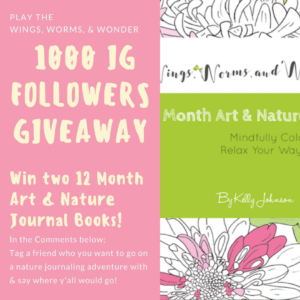 In conjunction with a couple other natural ingredients, Lavender also works as an insect repellent! Check out this Wonder Wednesday recipe here!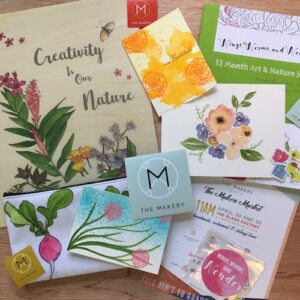 Find Wings, Worms, and Wonder at the @MakeryJax Maker's Market April 29, 2017! I'll have a table with all these fun creative nature connection items and am debuting my new watercolor cards and paintings! I'll also be teaching a kids nature journaling workshop from 2:30- 3:15. Get the details here!