In light of last Tuesday's post questioning wild nature diminishing from children's books, I thought I would present you this wonderful nature based children's book a friend sent me last weekend.
The book is I Wonder written by Annaka Harris and illustrated by John Rowe. I Wonder focuses on the idea that it is okay not to know the answer, the joy that wondering brings, how a sense of wonder motivates us to learn more about our world, and the ways in which wonder is at the heart of connection with nature. The story travels through nature wondering about the night sky, the beach, and even scientific concepts such as gravity, with focus on how wonderful it is not to know exactly where gravity comes from or exactly how many grains of sand are on the beach.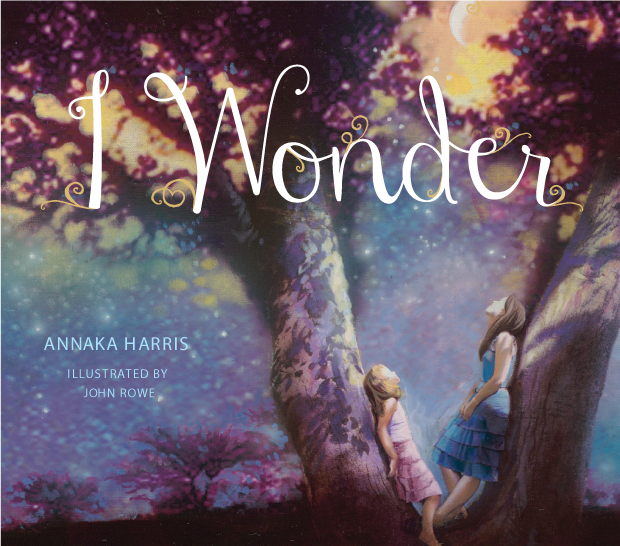 Photo credit annakaharris.com
The author creates a wonderful balance of science and sentiment in the story, providing some facts about each question the little girl character asks to the mother character without swinging too far into academia or whimsy. The Nature-study advocates wold be proud. There are even words that could be pulled from the story to use as vocabulary words or to base extended lessons on for weaving the book across curricula when used in academic environments.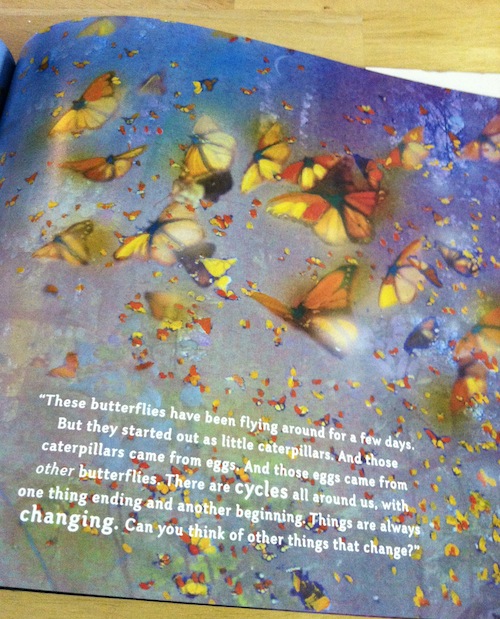 Harris specifies in the "Author's Note" that "I believe that one of the most important gifts we can give out children is the confidence to say I don't know. It's the foundation from which we begin our investigation of the world…" Fantastic! I believe this is such an important thing to remember when speaking with children on any topic, especially in the classroom. We must never squelch their wonder by rattling off facts that may be abstract or rote when we could instead pose questions that spark inquiry and wonder.
Rachel Carson taught us about the importance of a "sense of wonder" and Maria Montessori stresses the importance of "I don't know" to her teachers. Those are the solid foundations from which I base my impressions of the significance and timeliness of I Wonder. What a relief it is as an adult to not have to have all the answers all the time! I learned so much from my students by simply admitting to not knowing and then embarking on wonder filled explorations of the answers with them.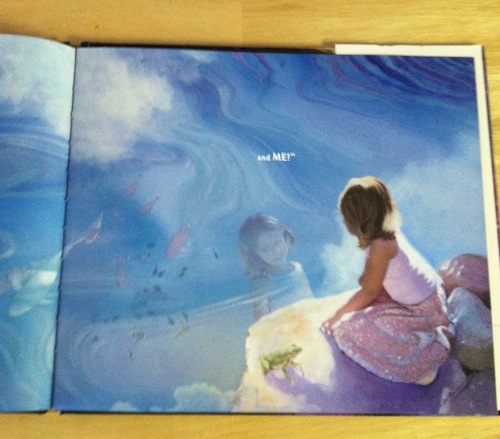 I don't know in the classroom is just like when we are in nature with children. We must have the confidence to say I don't know and allow ourselves, and the children, the freedom to wonder. This puts everyone on an equal level and creates a more inspiring atmosphere for learning!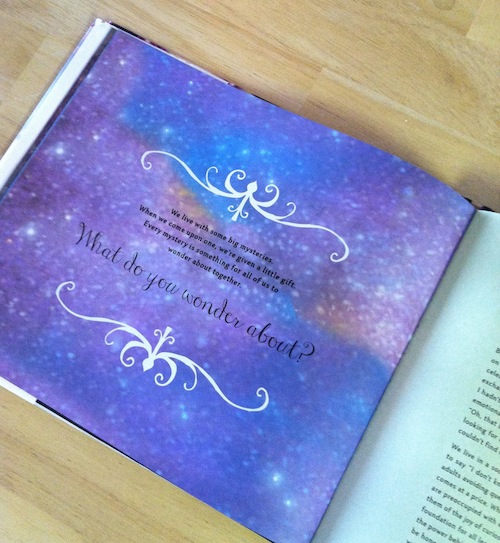 I strongly recommend this book to teachers and parents alike of preK-elementary age children. If you are a Montessori elementary teacher, it would be fantastic to incorporate when you introduce the "Nature of the Elements" or "Timeline of Life" lessons. It is beautifully illustrated and written, and poses important questions about the wonders of our world. So I leave you with the author's final question. I really do want to know…
What do you wonder about?
Seeds to Sprout:
Explore the book and author's site ANNAKA HARRIS for more about the book, author, and mindfulness for children
Like Annka's work on Facebook
Buy a copy for yourself or your child's teacher (or both-it's that good!) on Amazon or Barnes and Noble
I don't know for sure, but I believe that this artwork by my friend who sent the books daughter was inspired by I Wonder!