Nothing sparks wonder and refreshes the mind like new experiences, so wish me bon voyage because today's post kicks off some exciting events!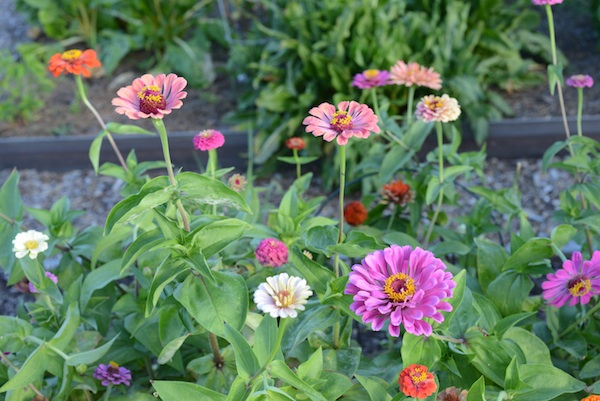 I grew zinnias this summer for the first time and I am hooked! So easy and so much color!
I am so excited because after the HERI Homeschool Curriculum Convention finishes up this Saturday, I am headed off to Oaxaca, Mexico! This trip is going to be filled with artsy fun because we are going to help our good friend MOMO paint murals as part of an installation through the Oaxacan Contemporary Art Museum. Sean is the official mural assistant and I am along for any extra help and pretty much to have fun!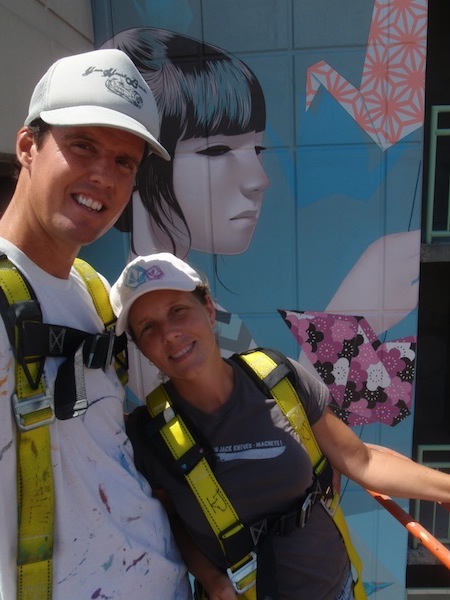 Did you know I was a mural painter before I was a teacher! This is one I have been working on with my sidekick Sean this month in downtown Jacksonville. So fun!
I have been wanting to get to Oaxaca for a long time, so when this opportunity came up it was really exciting-and it sets off about a month and a half of really fun travel. Some book related, some art related, some purely fun! When we return from Mexico, it will be off to a Richmond, VA, to teach in the University of Richmond's Nature and Sustainability Institute, then to NYC for workshops at Brooklyn Heights Montessori and maybe another at Bluestockings (still working out some logistics on that, but I'll keep you posted), then to Philly for a book event at the Wooden Shoe, and finally a trip to Los Angeles for Sean's first solo show on the west coast! Whew! Then, hopefully home for a while to hit the beach and some local springs–by that time I will be ready for some nature!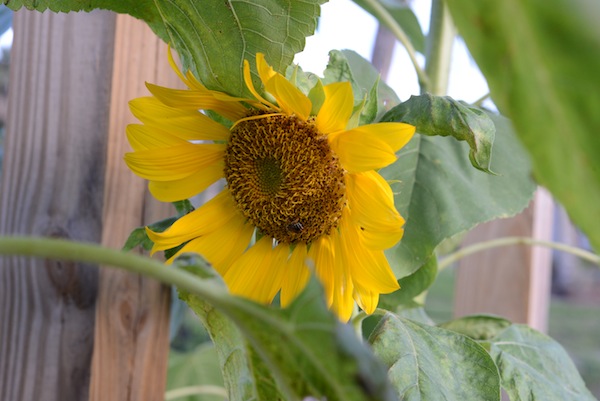 Do you see that little bee on the bottom of sunflower's center?
So, why am I telling you this and how does it effect you? Well, it's because you won't be hearing from me for a little while! I didn't want y'all to think I abandoned you, so for the next month and a half because posts may not be coming on their regular schedule or at all at times. Don't worry, I will still get you your July Wonder Wednesday, and with all this travel I plan on the posts I do get to to be super awesome, so win win! I will also still get your book orders out into the mail (I have a few nature faeries helping me), so don't hesitate to get your copy soon while it's on sale!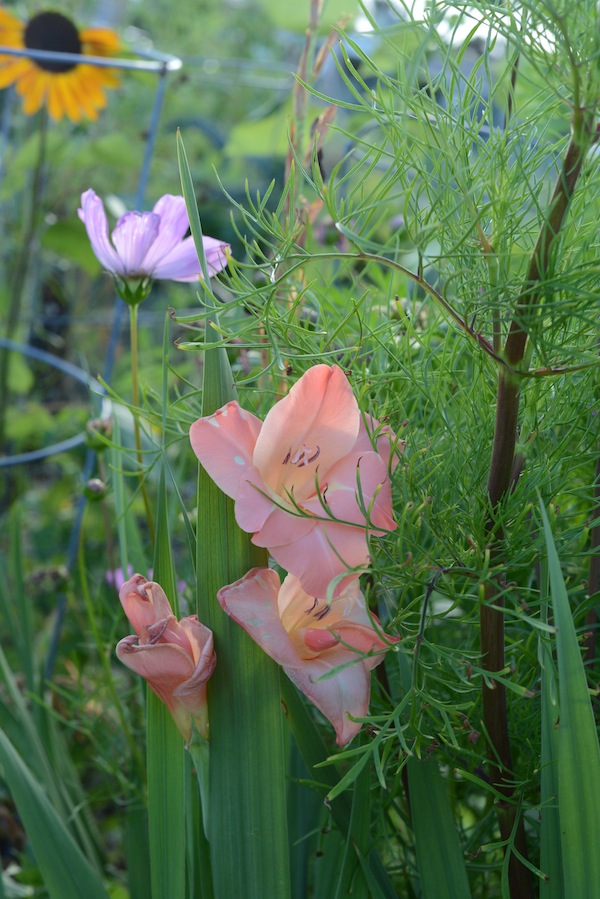 While harvest yields have been low for us this summer, the flowers have been so abundant!
I wish you tons of fun on your summer adventures and look forward to hearing what you are getting into outdoors this summer in your neck of the woods!
Where are the roads taking you this summer?
What do you prefer: urban or rural vacations? 
Seeds to Sprout:
National Geographics best summer trips recommendations–start saving now for next summer!
The University of Richmond's Nature and Sustainability Institute Developing and Outdoor Classroom week long course is awesome!! I'm not just saying that because I teach in it, but because when I took it the first year I gained invaluable information from landscape designers, botanists, grant writers, and the other teachers that played a huge part in the research for my book! Check it out and maybe I will meet you there!
In North Florida and looking for curriculum? Come visit me at booth E22 at HERI June 28 and 29. Admission is cheap!!
In or near Philly? Come out to the Wooden Shoe July 28! I'll be speaking on progressive education and Nature-study and we will be doing some fun hands-on activities!
I'll keep you posted on the NYC Bluestockings workshop, but I can say it will be between July 23 and 27!
Thanks to all of you are making me closer to my goal everyday! Remember the "senseofwonder2013" sale! Now through August 21, get a discount when you enter senseofwonder2013 into the coupon code! Buy a copy now before the sale and the summer gets away from you 🙂
Check out MOMO's work and see what we are up to in Oaxaca!
Check out Sean Mahan's work and see what we are up to artistically in Mexico, NYC, and California!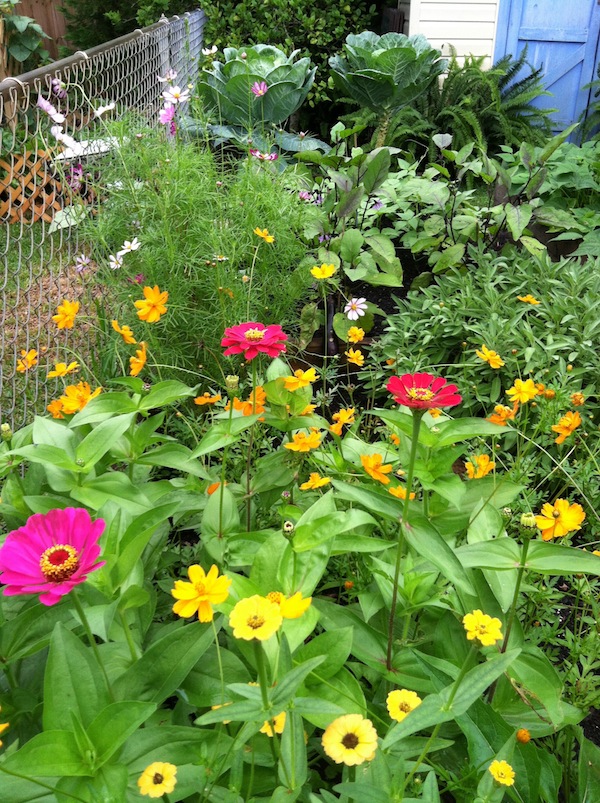 Wish my backyard garden luck because it will have to be doing a lot of fending for itself! Good thing we have a sprinkler!