Happy Earth Day! I hope everyone gets the chance to get outside and enjoy the wonders of our natural world today!
These baby eastern bluebirds are a hungry bunch!
In celebration of both Earth Day and the upcoming Teacher Appreciation Week (May 5-9) I have a special coupon code discount just for you! Just type in ilovemyteacher2014 now through 5/16/14 when you check out on orders over $44.95 in the Esty shop and you will get a 10% discount! Hooray! Give your favorite teacher (and students) the gift that keeps giving for years – the resources for a successful school garden!
The life lessons and educational enhancement of outdoor learning are invaluable. From growing food to learning about local wildlife to connecting with place, a garden empowers children (and adults) to be a part of their health, happiness, and natural community.
It is interesting how the male feeds the young the worms. The female was nowhere to be seen.
Let me help set your school and/or community garden up for success through all the projects, resources, lessons, and gardening tips my book and consultations offer. I would love to help! Inspiring excitement and confidence about gardening and the natural world in children and adults is one of my favorite things to do! Let's put your green thumbs to work!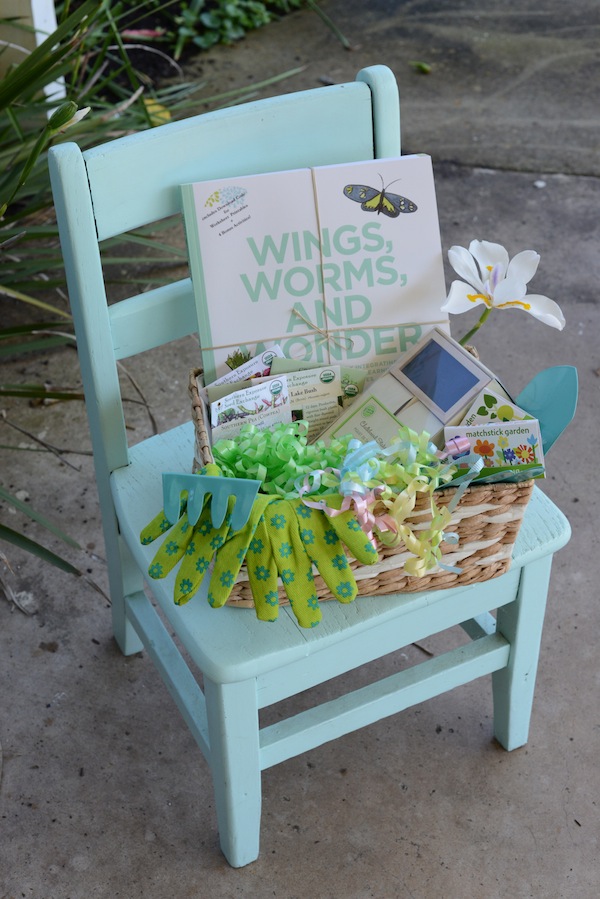 How is outdoor learning and gardening being supported and encouraged at your school, your child's school, or in your community?
Share your experiences below!
Seeds to Sprout:
Head over to the Etsy shop and use the coupon code ilovemyteacher2014 before it expires!
What did you think about those pics of the baby bluebirds eating? Pretty cool huh? That was at my neighbor's house. Those babies are eating their weight and then some in mealworms! Discover more about the Eastern Bluebird in this post.
Check out just a few of the reasons school gardening is so beneficial for students, teachers, and the entire school community.