Eat Real is the slogan and October 24 is the day. Food Day 2013 is "a nationwide celebration
and a movement for healthy, affordable, and sustainable food." No matter what your tastes, I think that is something we can all easily digest!

"Food Day was created by the Center for Science in the Public Interest (CSPI), but it is powered by a diverse coalition of food movement leaders and organizations, including student leaders, public offices, school districts, and local organizers." Food Day has a list of priorities that include safer, healthier diets, reducing hunger, supporting sustainable farms, and supporting fair working conditions for those who bring us our food. All of theres are important for creating a healthy happy culture. Food Day celebrations are are great way to get students, families, and communities excited about fresh healthy foods!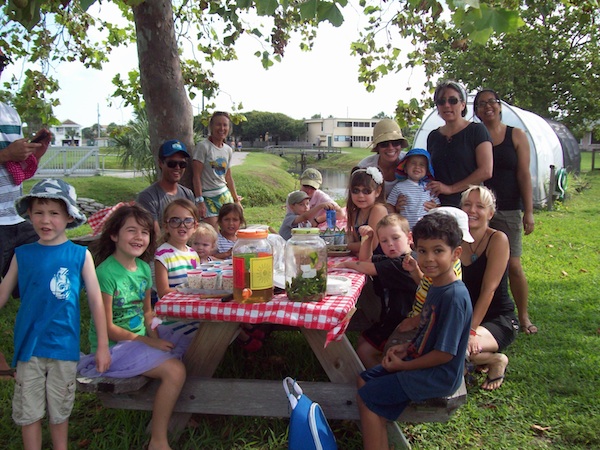 These children and I grew the veggies and prepared them for this feast at our community garden!
Some great ways to get your class, school, or family involved are to gather friends and colleagues and create an event in your area. It doesn't have to be huge. It could be a special garden fresh tasting in your class, an information booth at your local farmer's market or fall festival, contacting policy makers in your area and demanding their support for equal access for fresh sustainable foods and fair working conditions, or a pot luck dinner with friends that includes local sustainably raised foods purchased from the farmers themselves.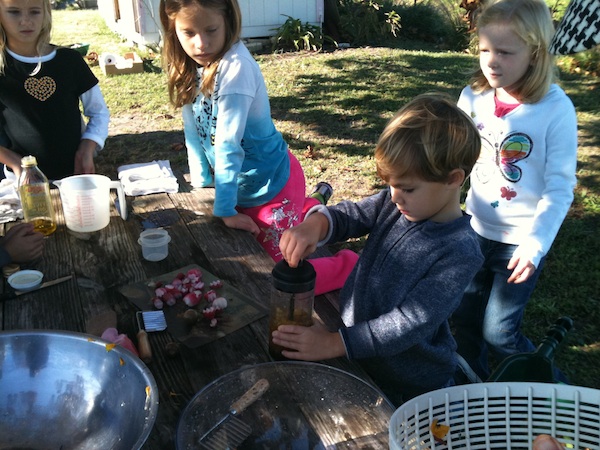 There is a job for every age when preparing food together!
Here are some age appropriate ideas for Food Day activities, celebrations, and events:
0-6: Sensorial garden experiences, fruit and vegetable preparation and tasting
6-12: Hands-on garden experiences, fruit and vegetable preparation and tasting, discussions empowering children about making healthy food choices, experiential (and delicious) nutrition activities
12-18: Garden experiences, fruit and vegetable preparation and tasting, discussions empowering children about making healthy food choices, community action teaching others how to make healthy sustainable food choices, sustainability discussions such as how sustainable and organic farming benefits the environment, contacting legislators regarding food policy and healthy food choices at schools, discussions about social responsibility and empowered action regarding farm workers and food workers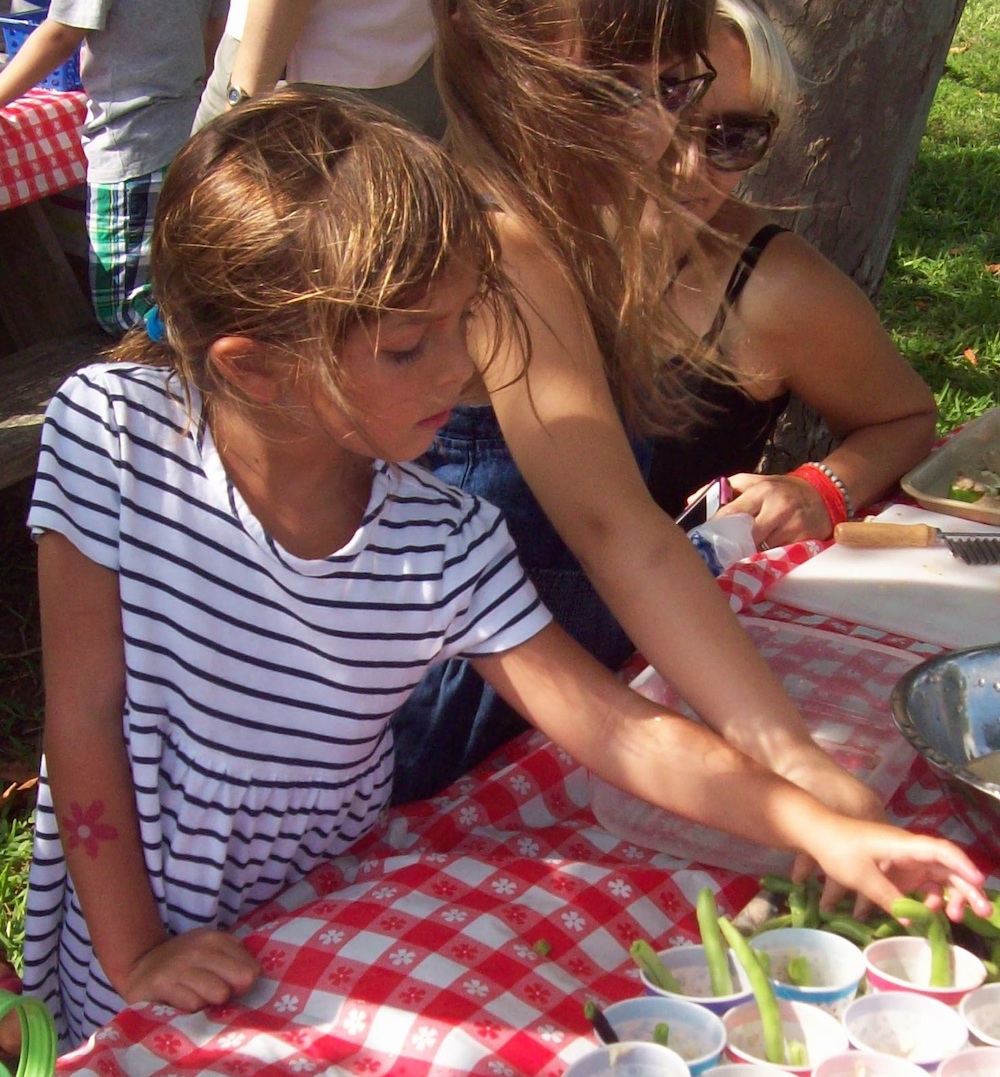 Green bean cups!
You have plenty of time to start these activities and culminate with a special celebration or event on the 24th! Let's get children excited about fresh delicious foods! Remember if they grow it, they eat it! So maybe plant a garden on the 24th!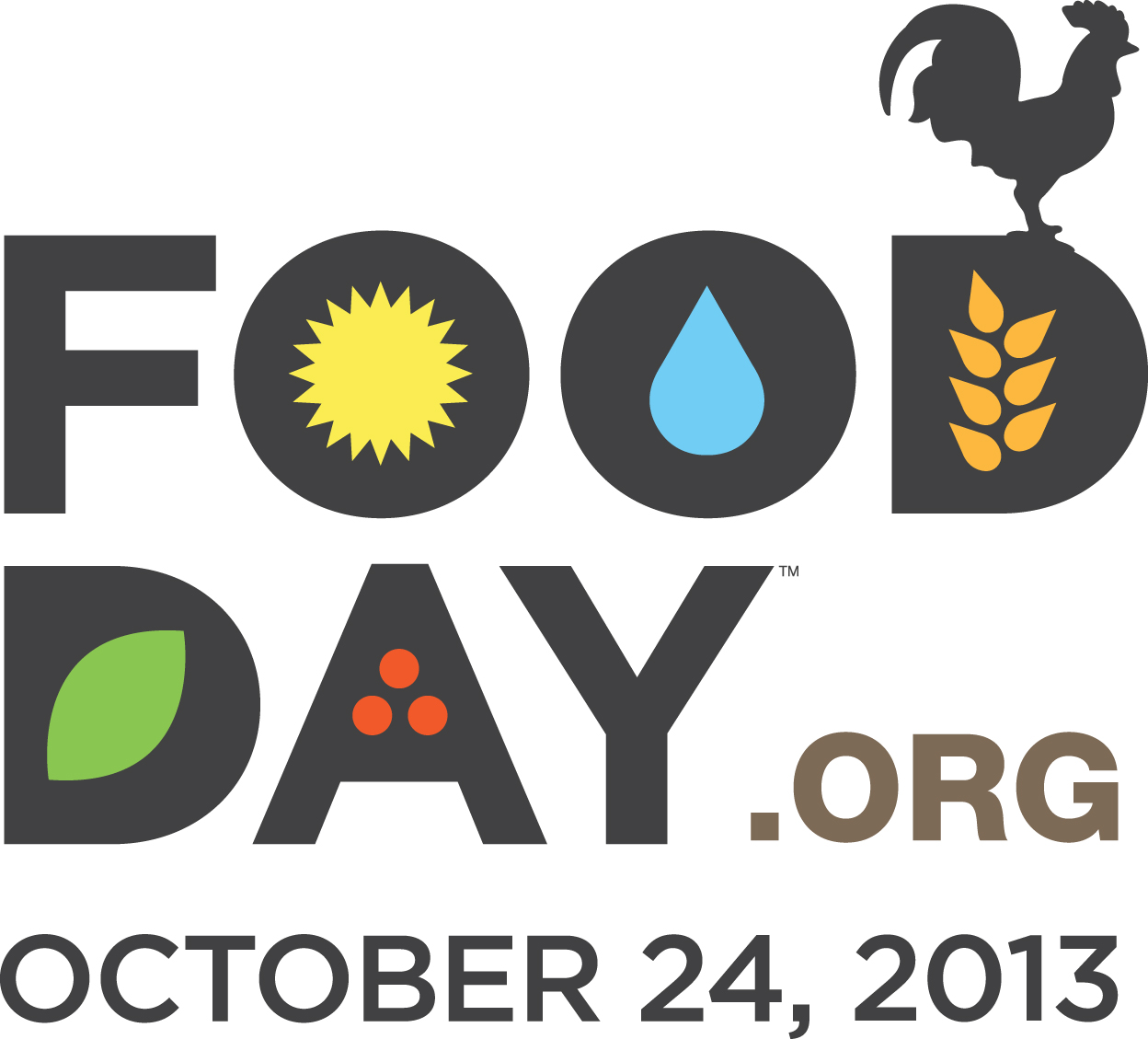 Share how you might like to celebrate Food Day or get your students involved below!
Seeds to Sprout:
Learn more and get all your resources at the official Food Day site. They have everything you need here including lots of ideas, info, recipes, and activities.
Check out last year's Food Day 2012 post for more resources including curriculum and recipes!
Take the Food Day 14 Questions quiz and share your results!
Food Day School Organizer resources
Discover what you can do to support farm workers and educate (12-18 year old) students appropriately at Harvest of Hope and United Farm Workers
Learn more about Farm to School and gather resources for your state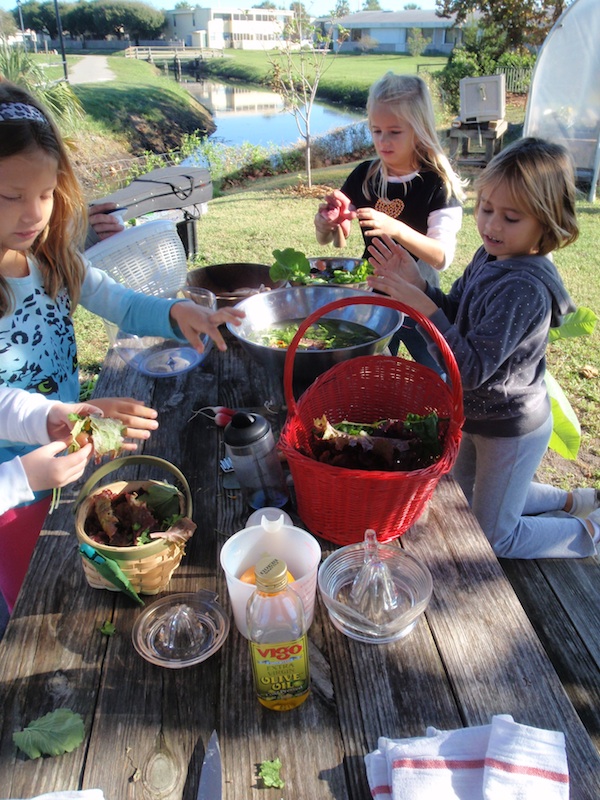 Fresh picked salads for breakfast! Yep, they ate every bit!