Food day is almost here! The Food Day celebration will be Friday 10/24. Have anything planned? Nothing yet? That is okay! There is plenty of time and I have some easy and fun ideas for you!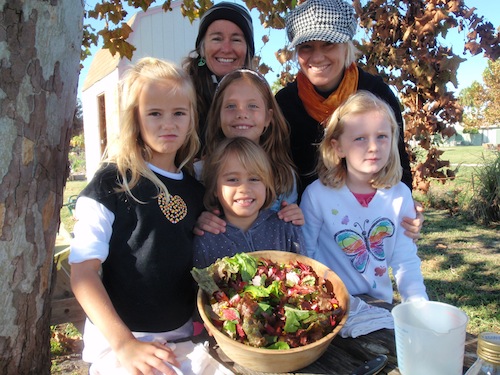 First what is Food Day anyway?
"Food Day inspires Americans to change their diets and our food policies…thousands of events all around the country bring Americans together to celebrate and enjoy real food and to push for improved food policies. October 24 is a day to resolve to make changes in our own diets and to take action to solve food-related problems in our communities at the local, state, and national level. In 2014, Food Day will have a special focus on food access and justice for food and farm workers…The most important ingredient in Food Day is you! Use October 24 to start—or celebrate—eating a healthier diet and putting your family's diet on track. Food Day is not just a day; it's a year-long catalyst for healthier diets and a better food system. Let's use this energy to make a meaningful and long-lasting difference!" (foodday.org)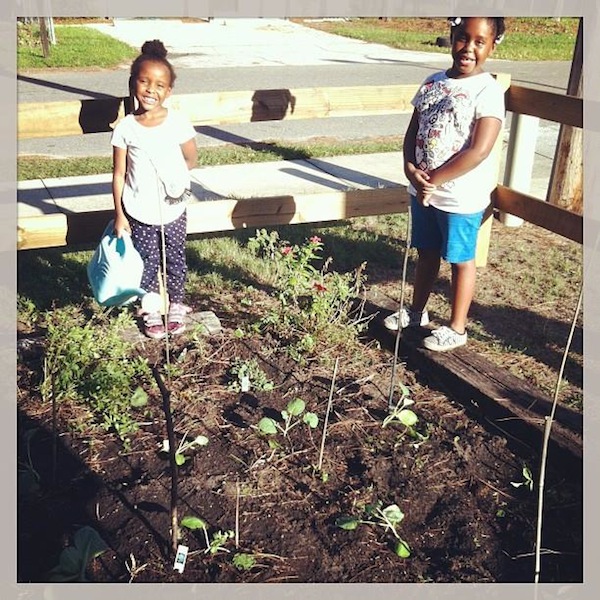 Sounds great right? Who doesn't want to eat more healthy, local, and seasonal? I know I do! Food Day is a great excuse to explore food experiences you have been curious about. Starting with a visit to a Food Day event near you or creating one yourself! It doesn't have to be a major thing at all. It could be as simple as a lunch focusing on local food fair trade foods.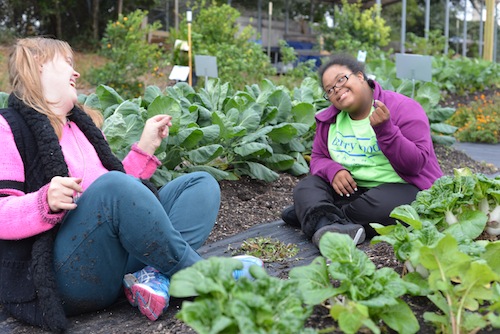 So what can you do? Try these 5 ideas!
Plant a small container garden. Get a big flower pot and plant a few easy to grow veggies, such 2 or 3 lettuce plants and some carrot seeds. Put it in a sunny spot and let it grow. Yes even those of you approaching snow grow it in a super sunny window!! Then, plan to get a bigger garden growing as appropriate for your location.
Plan an all local meal on Food Day where all the main ingredients are bought at your local farmers market from the actual farmers. This way you know that the workers growing and harvesting the food were treated fairly. You will find it is really fun! Limiting your ingredients to local and seasonal really brings out creativity and inspires trying new things! (Be wary of produce resellers at markets. Sadly, many farmers markets now allow produce resellers who get produce from distributors just like the grocery store and don't specify which booths are actually growing their own. Never be afraid to ask the person if they were the ones who grew it and if they use pesticides.)
Host a seasonal pot luck. Invite your friends to come share in fresh whole foods by bringing dishes that use all seasonal main ingredients grown with out the use of chemical fertilizers and pesticides.
Plan a children's cooking project. This can be done at home, school, or better yet both! Get them involved in every step by having them help prep and cook a delicious healthy meal. If you have a garden, use as many ingredients as possible from it. Talk to the children about the importance of eating fresh foods over processed junk foods and why. (Be sensitive with children under 4th grade to keep it experiential and developmentally appropriate, remember what David Sobel Says, "NO tragedies before 4th grade!")
Make a commitment to buy fair trade and organic whenever the option is available. This will increase your health, soil and water quality, as well as the health of the farmworkers, animals, and the whole planet!
How are you inspired to bring Food Day ideas into your lifestyle?
Share in the comments below?
Share pics from your Food Day activities on Instagram #wingswormsandwonder
Seeds to Sprout:
Learn more about Food Day and how you can get involved. You will find flyers, infographics and everything +more that you need to get a fun Food Day event going, really big or super small, or join one in your community.
Get Food Day resources for schools from nutrition lessons to recipes, curricula, and event planning tools! Middle school teachers you will love this!
Lean more about the Food Day farmworker justice focus at United Farm Workers. This is the organization founded by Cesar Chavez in 1962 to support the health and human rights of the people who grow our food. Si Se Puede!!
Near North Florida? I will be at the Duval Food Day event in Hemming Plaza! Come on down and say Hi!
Discover 5 Ways to Eat Real on a Budget
Check out Wings Worms and Wonder Food Day ideas from 2013 and 2012  where you can also find links to other Food Day curricula and resources.