This weekend is the North American Association for Environmental Education Annual International Conference, so as you read this I am in BAltimore getting ready to present with environmental art scholar and PhD candidate Eva Auzou from the University of Quebec in Montreal. We met at last years conference because we were the only people presenting on the value of using art in environmental education so this year we decided to team up!

As I was looking through the conference schedule book today I saw that the Cornell University's Lab of Ornithology was going to be presenting this year. At some point in the past year I signed up for their newsletter and it has been so interesting! So while this doesn't have an exact tie in to Farm to School month, I wanted to share with you some info on their Feeder Watch program so you can start getting prepared and signed up before it begins November 9th.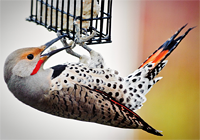 Feeder Watch 2013! Get Ready! Photo credit Cornell University
Feeder Watch is described by  the Lab as:
"Project FeederWatch's 27th season starts in just one month and one day—and you can be a part. The information you and others report online provide a crucial resource to help us track changes in the numbers and distribution of birds across the continent. We need your help!
We welcome people of all interests and skill levels. A $15 fee ($12 for Lab members) covers staff time and project kits. Returning this year will be the BirdSpotter photo contest, sponsored by Bob's Red Mill Natural Foods."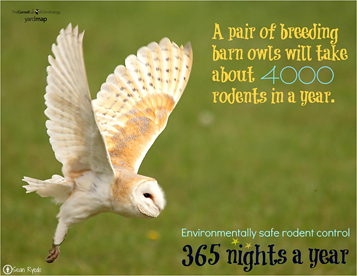 Discover more info cards like this one on the site. Photo credit Cornell University
This program is also fun for families to get involved with. I have a friend who started  it with her then 2 and now 3 year old son and sad he was so into it even at that young age and it really got her noticing the life migrating around her.
Along with following the migrations happening in you area, there are also very interesting online components on the site such as bird songs, printable resource materials, and plenty of info on how to stay involved with the birds in you area including an extensive database for researching and identifying birds.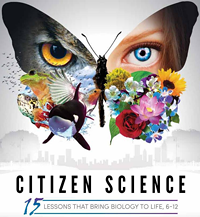 This seems to be the buzz word for this year's conference. I'll keep you posted on what seems to emerge from Citizen Science.  Photo credit Cornell University
So get signed up today an i will keep you posted on how the workshop with the ornithology Lab goes here at the conference, and of course how our workshop goes too!
Seeds to Sprout:
The Cornell Lab of Ornithology site
Cornell Lab News be sure to check out the bottom right sidebar for free teacher resources
Check out the NAAEE conference and all the interesting workshops and presenters from around the world