In 3 days, March 20, is the first day of spring in the northern hemisphere!!! How excited are some of you? Maybe the snow will melt soon for you? In the deep south, spring, and its accompanying pollen, have been in full force for about a month, but here in Virginia, little signs are just starting to peek through last week's snow. For those of you in the southern hemisphere, happy fall!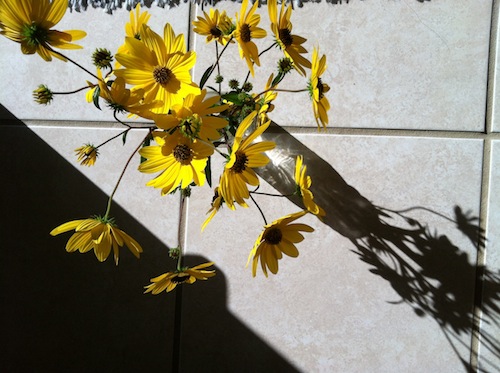 Sunny spring sunflowers!!
March 20, 2015, is known scientifically as the vernal equinox. It not only marks the official season change from winter to spring, it marks when the day and night are almost exactly the same length. Equinox comes from the Latin for equal night. On the equinox, the sun passes directly over the celestial equator (the equator line up in the sky) making the day and night both about 12 hours.
So to celebrate spring, and my upcoming new eCourse Draw Yourself Back to Nature: Art Journaling for Everyone, I thought I'd make you a list of my favorite gizmos (tools, supplies, what have you) for connecting with spring nature, and in all seasons really!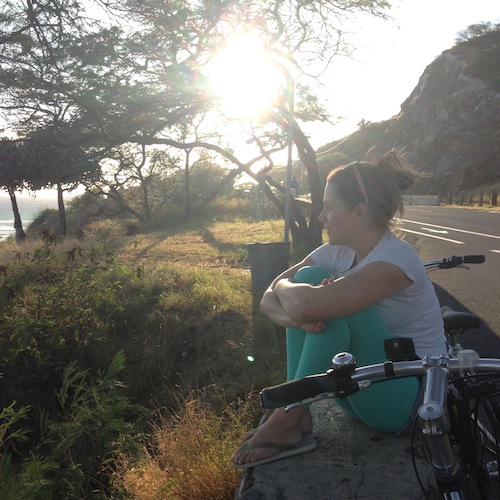 My 10 Favorite Nature Gizmos for Connecting with Spring Nature
(These are just my personal opinions. Sadly, I get no kick backs, or anything else, for endorsing any of these products!)
I bet you can guess this one. Yep, a nature journal!! But what kind? While it is up to the journaler, I really like white

paged line free sketchbooks. I feel like the white page gives me the freedom to use any color I find in nature and have it stay true. Brown craft paper journals always seem so alluring at the store with their creamy brown pages, but once I put pencil to paper, they always let me down a bit, things get so muddy so easily. I really am liking the Pentalic Brand Nature Sketch book because it has heavier paper, comes in lots of sizes, and a portion of the sales go back to the American Wildlife Foundation, so they are at least making a little effort to give back.
Going along with my nature journal, I like to use Windsor Newton Cotman Watercolor Sketchers Pocket Box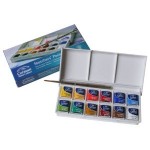 set. I have had mine since college and it's great because you can replace the paints to customize your palette, as well as replace them when they run out, so no waste! And it literally does fit in your pocket.
If you are taking watercolors outdoors, you need water. I like to bring a simple dropper bottle along with me. I use one left over from an herbal tincture I once used and then cleaned and saved the bottle. It's great because you can carefully and easily add water to your paints or page drop by drop with lots of control. (I bring a second, larger one along for washing my brush.)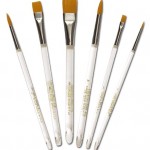 And my favorite brushes are the Golden Taklon watercolor brushes, round sizes 4 and 6 and flat sizes 1/2 and 1 inches . These brushes are great because they don't have super long handles so they are easy for on the go. They are also so smooth!!! And, to me, the clear handles are just aesthetically nice.
And don't forget a black Pigma Micron pen size 02 and a Hello Kitty or other super cute japanese character pencil. Pigma Micron pens are great because they are like India Ink on the go and I am pretty sure the super cute pencil makes every drawing better!!! Putting them in a super cute (aka kawaii in Japanese) pencil case helps too!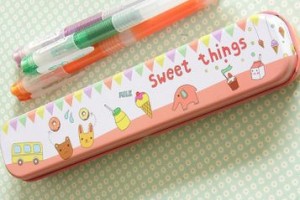 A machete. Strange you may think? Let me explain. While I love a good pair of pruning shears for many jobs, a machete really does the trick when you need to cut back big plants damaged by winter, and it is waaaay more fun to use!!! It turns regular garden work into a bushwacking adventure, and you can say it in Spanish (ma- chet- ay) and make the hacking seem even more exotic!! But be careful!! A machete isn't the right tool for every job and it's easy to get carried away in all the excitement! Remember, at the  end of the day they are really just giant super sharp knives with a cool name.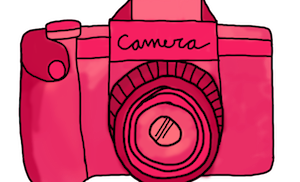 A camera. My BFA is in photography, so obviously I like to take pictures and use them for all kinds of things, including references for my paintings, illustrations, and what not. I always like to take pictures of nature because it is the best when I can print them out and use my own images as painting references.
 (photo credit: thefusejoplin.com)
A window. This is like part 2 of the camera fave gizmo. Seriously, life is hard enough. There is no reason to make things harder by forcing ourselves to draw everything by hand all the time. So if you have a photo you love, of say a rose, just trace it!!! Tape your reference and your paper  to the window (preferably with super cute washi tape) and trace that thing!!! It doesn't make you less of an artist, it makes you smart and efficient – and effective tracing is a skill in and of itself. Lots of professional artists do it all the time, trust me on this one even though I won't reveal my sources, but think, why else would the light box have ben invented? Isn't it just an electric window?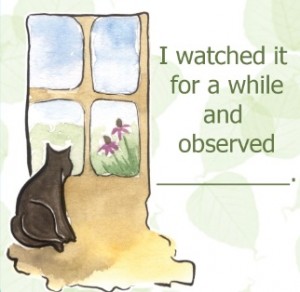 And we all know that April showers bring May flowers, so sometimes it isn't practical to go outside and make art. On those days looking out a window or will do just fine! 
A bulb trowel. I like these hand shovels best for planting starts because they usually have measurements in inches marked on the shovel part so you know how deep you are digging, and that is just fun. It is also great to have that visual cue and way of integrating measurement into the lesson when garden planting with children.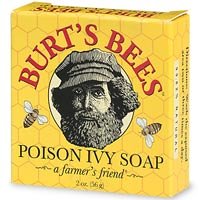 Burt's Bees Farmers Friend Soap. Finally, once all is painted, pruned, planted, it's time to wash up and you may realize in all that machete and creative exploration fun you got into some poison ivy. This is my favorite soap for getting rid of it. It dries it right out and essential oils take out a bunch of the itch. I've gotten poison ivy a lot running around in the woods and this soap dries it out better than anything else I know.
So now you know! These are my tried and true spring nature gizmos, tools, or whatever you want to call them, but isn't the word gizmo the most fun of all of them?
What are your favorite nature connection gizmos? Share them in the comments below
& Share pics on Instgram #winsgwormsandwonder
Seeds to Sprout:
Check out the info page on my upcoming spring course Draw Yourself Back to Nature: Art Journaling for Everyone here. You'll find lots of info and details about the course and even a free make your own journal tutorial link!!!
Learn more science about the equinox here.
Did you like that little cat looking out the window drawing? It's from my Nature Journal Prompt Cards! Check 'em out here!
Want to see more super cute Kawaii items from food to art to stationary? Check out my Kawaii Pinterest board! (Did you like how I snuck that little Gizmo in there?!!)