As gardeners, teachers, and parents we all know that careful planning makes for smooth sailing. So that is why I bring up the topic of spring gardening in the heart of fall.
Planning out the seasons of your garden is a great way to set your garden up for success. Why do you think the Farmer's Almanac has been so successful for over a century? People want to plan! They want to know if they need to prep for a long winter, wet spring, or dry summer. This is another way a yearly garden journal comes in handy.
I'm not going to be talking about journaling today, although you know I want to, I'm just recommending printing off a calendar or dedicating a notebook to your garden specifically.  You could section it off by month and season with dividers or tabs and maybe even some folders for magazine clippings and seed packets. Or, it could of course, be included in your nature journal! This will help you map out what and when garden jobs need to get done. You would never embark on an adventure without a road or trail map, so why embark on a year's worth of garden adventures without one?
Guess what? In my upcoming Let's Build A Garden Video course one of the packages will offer a printable garden journal that I am creating especially for gardening with children!!! This one is from the children's garden book Sow and Grow.
Then, once you have garden schedules and ideas planned, you can add in some other inspirational and educational events around the jobs that must get done for a successful garden. I am really excited about my spring plan because I just registered for the Children & Nature Network Conference! The C&NN is an organization I am very fond of and I think they may have done the most, through the guiding voice of Richard Louv, for bringing nature connection to popular culture in the 21st century.
Louv's book Last Child in the Woods: Saving Our Children from Nature-Deficit Disorder is a modern classic, I feel, in the same way the works of Thoreau were for popularizing the turn of the century's Nature Study Movement. If you haven't read it yet, definitely put it on your list. It is a fun and inspiring read, as is his newest book The Nature Principle: Human Restoration and the End of Nature Deficit-Disorder. In both, Louv takes qualitative and quantitative research from educational, psychological, sociological, and medical fields and popularizes it into an entertaining and inspirational format.
These books have had a large influence on my presentation and writing style, so I am really looking forward to tapping into more of what the organization that grew from these books has to offer! And I look forward to seeing what I can offer them too! So I invite you to join me at the conference this April. Let's sprout seeds together at this first ever Children & Nature Network Conference!! I can't wait to get in on the ground floor and meet new people who car deeply about the human relationship with nature!
If you decide that this is an event for you, please let me know! I would love to meet up and chat during the conference to see how your gardens are growing and if there is anything else I can do or provide to help you reach your garden goals!
Share the garden ideas are you may "fall" into this spring in the comments below!
How do you plan out your garden? Share pics of your garden journals or plan books
on Instagram #wingswormsandwonder
Seeds to Sprout:
Learn more about the conference and register here.
Read synopses of Louv's books here.
There are many styles of garden journals online free and not, or you can make your own of course. Here is a link to a free printable one from Arbico Organics, an organic gardening catalogue. This will get you started and then customize it!
Check out this interesting post on Thomas Jefferson's Garden journals (which are still in print today) and why keeping a record of what's going on in the garden is a good idea.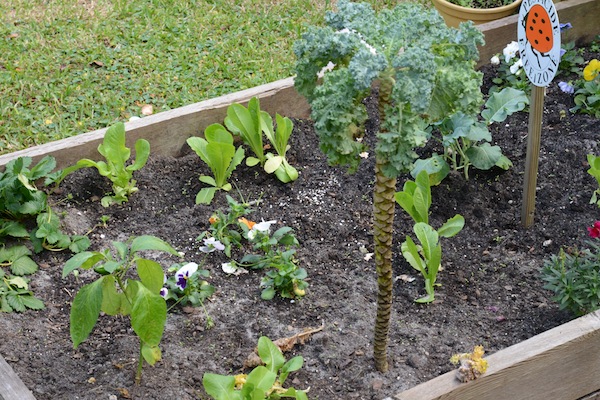 Before you know it, you'll have a spring garden planted with little plants full of potential!