Thursday is the autumnal equinox! That means fall is officially here in the northern hemisphere, even if it still feels like summer where you live!
Seasonal shifts are so interesting because of the changes they bring, not just the big weather shifts or the daylight hours, but the subtle changes. Like how there are more fish in the shore break in fall, or how the cannon ball jellies always pass through in November bringing with them increased dolphin playfulness.
These nuances are some of the wonder-filled things you can capture in your nature journal. Creatively documenting nature's shifts and seasons helps you stay connecting and offers you solace and strength when things in other areas of life may seem unstable.
So to celebrate the equinox and boost your creative connections,
I'm having a giveaway!!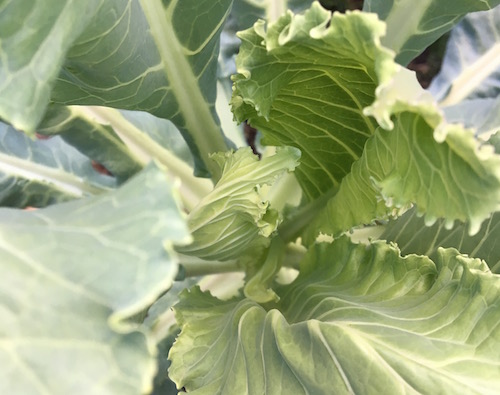 Glorious fall garden collard greens!
As most of you know, I've been a core teacher in the awesome Journey Within Course this year. The host and bookmaker extraordinaire, Kiala Givehand, is not only a friend, but an artist and poet I respect immensely. I can confidently say, she is an amazingly inspiring person!
So I am super excited to announce I'm giving away one more spot in the fall quarter of the course!!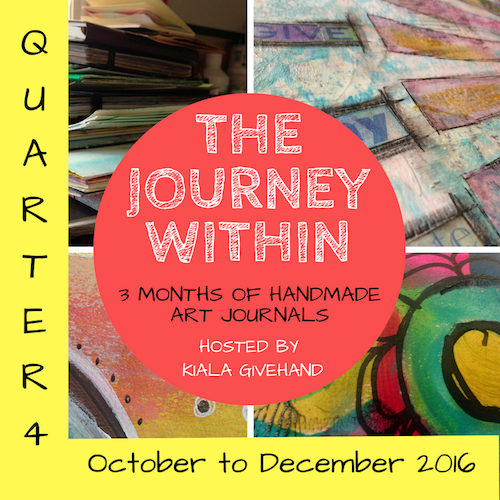 Here's how you enter to win:
Answer the question below in the comments of this post by midnight (est) Wednesday, September 21.
Then, Thursday the 22, on the equinox, I will draw and announce a winner from the comments below!
If you are already part of the Journey Within, but still want to answer the question, just let me know. I'd still love to hear your answers!
Okay, ready? In the comments blow, tell me:
What is your favorite super special fall nature experience? 
This is the experience that surpasses all others up to now. The experience you will never forget and love to tell every human and animal you know about because it is so special you feel one day the story may blow someones mind and inspire them to immerse themselves in a life filled with creative nature connections!! OH YEAH!!!
If you've yet to have yours, tell me what experience you'd love to have. What nature experience would change your life? Swimming with manatee as they head up the springs for warmer water? Seeing the Northern Lights? Harvesting veggies for a family dinner with your grandpa? Going camping for the first time? Seeing snow? Seeing palm trees? Seeing an elephant?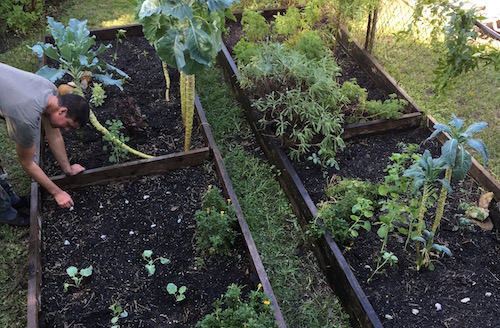 Maybe you love planting your fall garden more than anything else? I like that a lot too. We planted our late summer early fall garden last weekend.
What about watching dolphins play catch with a cannon ball jelly fish a few feet away from you on a crisp November morning while you surf great clean glassy waves with only your sweet pea and one remarkably positive neighborhood 12 year old? (Yep, that's mine!)
Okay!! So let me hear them! I want you to win this prize!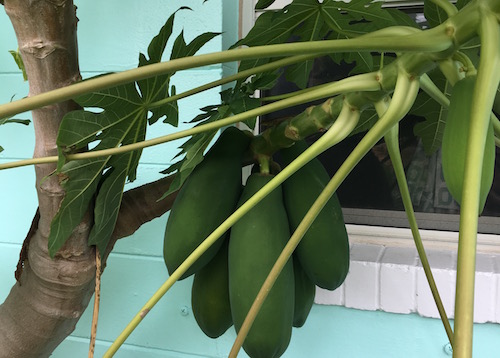 Fall means papayas ripen! See the subtle hint of yellow on that back one? Yay!!!
Remember to share your creative nature experiences on Instagram #wingswormsandwonder!
That's where I'm posting lots of fun creative nature connection inspiration everyday!
Seeds to Sprout:
Can't wait to enter to win and just want to jump into the Journey Within today! I totally understand!! Use my link to join us for the quarter or get the whole year of weekly art journal activities and monthly book & journal making tutorials! So awesome! Just click here!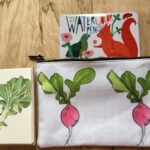 Have you seen these zipper carry all pouches? I am so psyched on them. They are super high quality, have a durable metal zipper, lined in black with interior pockets, come in 3 sizes and are great for art supplies or anything else you want to carry with you! Check em out and you get a deal if you order all 3 sizes! These will be great holiday gifts (Sorry if you are on my list, you know what you are getting!!)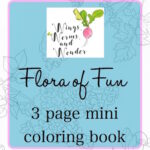 Want to jump in on a little creative nature coloring to relax in the evenings? Well, check out my new mini coloring book, the Flora of Fun! It features 3 coloring pages each featuring a few flowers with their names and symbolism! Unwind to the creative beauty of nature!