---
Last Sunday I spoke live in Kiala Givehand's Artsy Meet-up about color. I love color and I LOVE color theory. It is fascinating to me and was my favorite classes in art school.
Color continues to amaze and perplex me, in an awesome way, of course.
I know everyone couldn't be there, so I decided to make a color theory 3 part series for y'all here on the blog!
Today, we'll start with using color as an influencer, then move on to masters of color and schemes in Part 2, and end with seasonal palettes and techniques in Part 3.
Each post offers you a fun little assignment activity to try yourself to get you exploring your relationship with color. AND to up the color adventure, I'll be giving away a spot in my Connecting with Color: Color Theory for Nature Journaling ecourse to a lucky budding color theorist who posts their projects and findings for all 3 activities! See the details below to play along! Check out the course here!
Okay! Let's have some fun with color!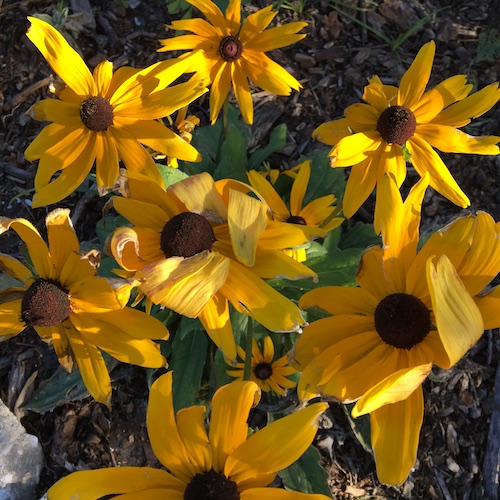 Yellow increases creativity and makes us feel cheerful, but also makes humans feel agitated when used in large quantities because it is a fast moving intense color. 
---
Color as an Influencer of Moods
Warm colors make us feel more active, while cool more calm. Reds give us a sense of urgency, while blues calm us down. That's all pretty general color knowledge in life. But how does the concept of color's influence pan out in real life?
When you sit down to nature journal, make art, or color, notice what colors you gravitate toward first – warm or cool.
Now, note the manner in which you apply the color. For example, are you making hard and fast lines or slow and smooth color fields.
Then, observe how you are generally feeling – fast, edgy, sad, mad, energetic, amused, calm, relaxed…how is that expressed in the colors and mark making styles you are employing?
As you move toward completion of your project or art making session, observe the colors you now gravitate toward, and again the manner in which you apply the color.
Have they changed? Do you feel more relaxed or more energized, happier, more focused, more peaceful after making art?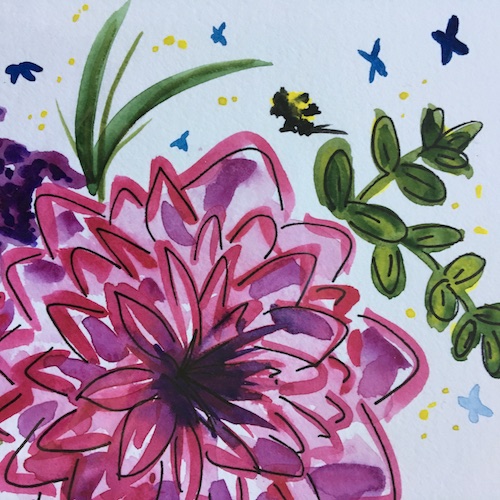 ---
Do the Exercise Again
…on a different day. This time, note your disposition before you begin. Do you notice a pattern? Do you regularly come to your art making sessions in a particular disposition? How could you use color to enhance or change that as you complete a project?
If you feel edgy, would it be beneficial to make rough hard strokes using warm colors for a bit to get out your energy or frustration? Then after getting that out, try transitioning into softer strokes and cooler, calmer colors as your art making session progresses.
How does environment play a part in this? Are you attracted to nature imagery more or less in different moods? Does an attraction to different colors in different moods parallel an attraction to different nature elements in your nature journaling?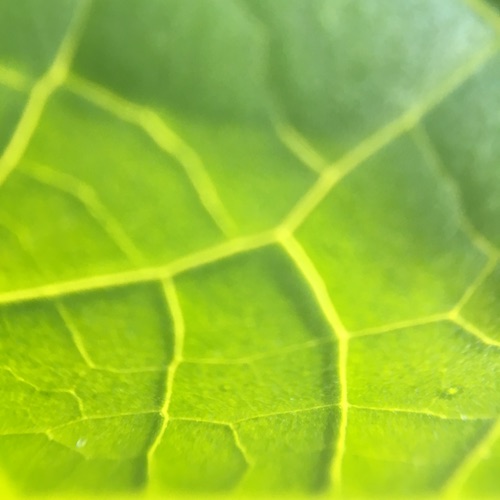 By the time you finish your color influencer explorations, are you more relaxed after that spectrum transition? Try it out and see! Or discover your own way to use color to influence mood in the process!
---
Explore Color with Wings: Part 1 Activity
Do the color observation explorations described above on a couple different days to explore your relationship with color in a variety of moods and days.
Take some notes on what you discover. Are there any patterns regarding your gravitation towards colors or imagery?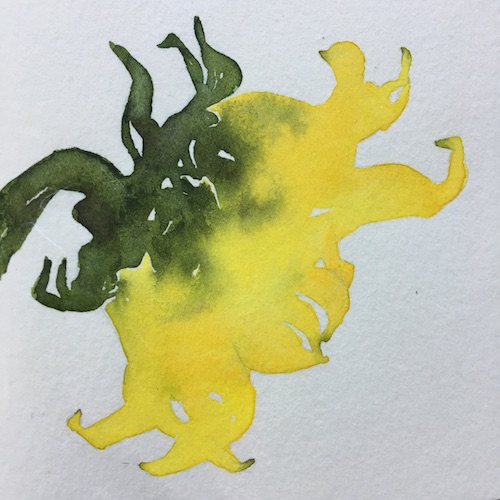 The giveaway is over, but do still share your images and findings with us on Instagram!
*Use the #explorecolorwithwings
*Follow and Tag me @wingswormsandwonder too so I can see!
What types of colors to you generally gravitate toward? Warm or cool? Share in the comments below!
Share your Activity images and findings on Instagram #explorecolorwithwings and @wingswormsandwonder
Seeds to Sprout:
Watch the replay of my Montessori Foundation webcast – Give Nature for the Holidays here!
Check out some of the ideas I'll spoke about in the webcast here in this blog post Green Gifts that Won't Get Re-gifted
Or check out this somewhat shameless holiday sales promotion post Give Nature for the Holidays BUT it includes the replay of the live hour I did last year Give Nature Holidays with lots of fun ideas AND a pdf printable coloring checklist to download!
Speaking of self promotion, Remember your teacher gifts! How about a copy of a book by me? Wings, Worms, and Wonder is perfect for teachers whether they are new to gardening or seasoned. The 12 Month Art & Nature Journal is super fun to help guide teachers and students on a creative nature connection nature journaling journey. Pressed is perfect for the teacher of your after school garden or nature club! Check them all out here! & Shipping is surprisingly affordable worldwide.