Beauty in our lives is incredibly important. I believe this to be true both as an artist, and as a Montessorian. When we're surrounded by environments of beauty we feel happy, confident, and empowered. We feel in control and like we make (or can make) a positive difference.
The idea of the empowerment that beauty brings to learning and living is one reason I created the world of Wings, Worms, and Wonder. I want to hold a space where beauty prevails and inspires the joy and confidence in adults that empowers them to hold beauty filled, creative natural spaces for the children (and other humans) in their lives. Kind of like chain reaction.
So 401 blog posts, 12 online nature journal classes, 2 published books, lots of articles, workshops, conference presentations, consultations, and fun art & resources later, I hope this little world brings joy and help to the world!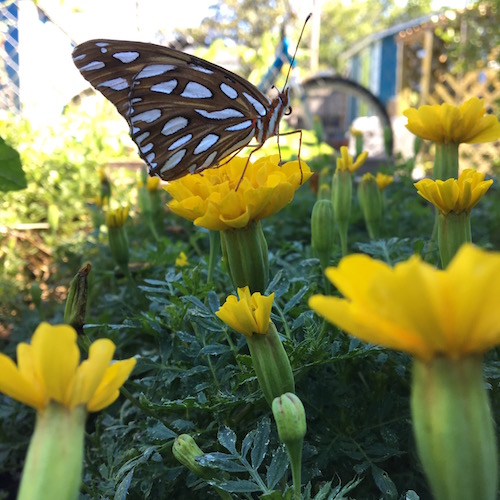 Can you believe this is my 401th blog post? I can't! Time sure flies when you're having fun!
Maria Montessori speaks often about and stresses the preparation of the teacher and environment to be authentically beautiful. This authentic beauty is like inner beauty. It's a careful consideration of the way how what you do, say, offer, is assimilated by those you are in contact with.
What type of personal preparation can you do each day to help project inner beauty? For me, it is mantra meditation each day. Even on days when my mind wanders the whole time, I still sit there and continue with my mantra. This practice accumulates in me, increases my patience (a lot), improves impressions of myself, and gives me mental strength to be creative and create beauty.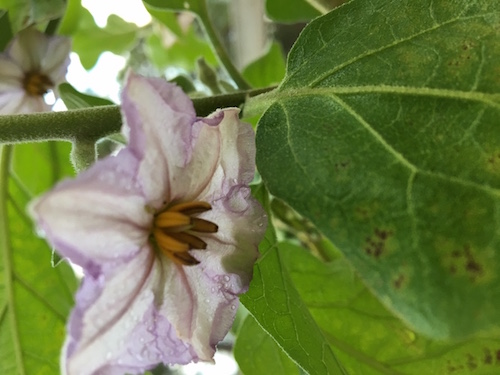 I included a link below to a guided relaxation meditation I often use myself and with my students that works wonders!  My students would beg do do this everyday!Be sure to check it out.
Montessori taught everything, including, and especially, the aesthetics of the teacher and the lessons she presents, should spark the child's wonder to learn through beauty.
This focus on aesthetic presentation initially connected me with the philosophy, and continues to be a key in the way I live, teach, and generally operate. I want a world of nature and peace where everyone has all the things they need and many of the things they want.  I try hard to prepare environments that reflect that, including this one!
I think when we bring authentic beauty to what we do each day, we model that for those with whom we come in contact – children and adults. We hold a space that inspires and empowers. This allows us to make the world a better place for people and planet by thinking globally while acting locally.  We can be the change we want to see in the world.
---
Now let's consider the flip perspective

Another side of this idea of creating beautiful environments that inspire, is the way the environments we prepare speak about what we project. When we feel happy, confident, productive, and empowered, we project that into our environments, which in turn allows us to hold a space that inspires the same in others!
For example, when we feel overwhelmed or down, our house may be messy, but when we feel beautiful and empowered, our house may be clean with fresh flowers. The outer environment reflects the inner. As you think so you become as the yogis say.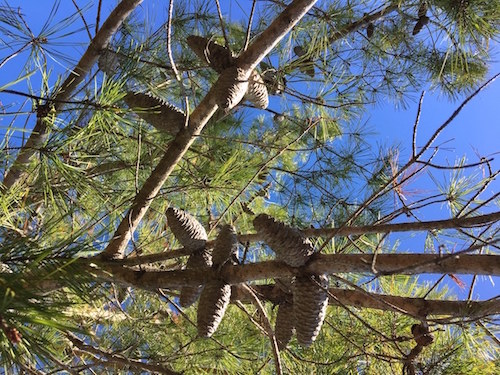 Going out and looking up helps me change perspective when I need a change of view. 
Some days it's easier than others for sure. Some days we feel too exhausted by modern life or the cultural environments around us (of which we have no control) to hold a space of beauty and inspiration for others. That's okay. Those are times we can immerse ourselves in the space someone else is holding. And when we receive, it allows someone else to give!
Creating environments of beauty is a circular action, inspiring us while allowing us to inspire others. And the most beautiful environment of all is nature! It's the one always waiting for us with sparks of wonder, joy, peace, and love!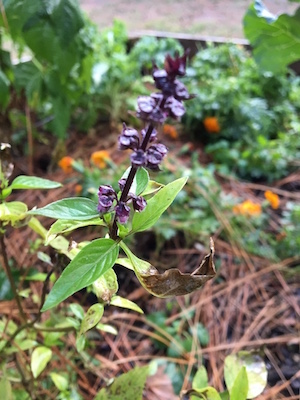 The inspiration and creation of beauty filled environments is kind of a chicken or the egg kind of idea. It's too much of a cycle to know which came first!
---
Beauty Every Day and Every Way
As we head full force into the holiday rush, and into unpredictable global political climates, remember to draw on the beauty of your environment.
If the world feels overwhelming, look to nature for outer beauty. Then, look inward at your own inner beauty. Journal, meditate, walk in nature, do whatever helps you feel beautiful and gives you the strength to project your inner beauty into your environment.
You are strong, confident, empowered, creative, beautiful, inspired, inspiring. And I know there are many people who think the same. In the words of Kimya Dawson, on those days when you may feel less than, "…remember that I love you…send me an IM I'll be your friend."
When we support each other and hold spaces of beauty, the whole world benefits! So whether this is your first visit here or your 401, thank you for being here, thank you for being you, and together we will keep the world beautiful for generations to come!!
How to you create environments of beauty for yourself or others?
Share in the comments below!
Share pics of your beautiful prepared environments on IG #wingswormsandwonder !
Seeds to Sprout:
Try my favorite guided deep relaxation Integral Yoga meditation here. It's totally magical.
Looking for holiday gifts that inspire peace, creativity, and nature connection? Look no further than Wings, Worms, and Wonder! 
Get the new Wings, Worms, and Wonder 12 Month Art & Nature Journal here! Affordable shipping world wide!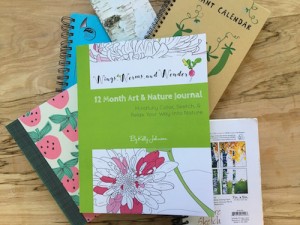 Listen to the Kimya Dawson song "Remember that I Love You" if your ears need a perk of indie heart filled DIY inspiration
Learn more about Montessori's ideas on the prepared environment here in this quick explanation by NAMTA.