December 10th is Terra Madre Day. This is a worldwide celebration created by Slow Food International aimed at reconnecting communities with the food that grows in and around them. This day has been celebrated for almost 10 years and anchors thousands of events centering around local and traditional foods spanning the globe. Terra Madre Day goes far beyond simply eating, It has a deeper message. Its many and varied events value, promote, and raise awareness about school gardens, farmers rights, sustainable food systems, the right to safe healthy food, respecting the Earth's biodiversity, and uniting together in a common goal of making the world a better place for all its inhabitants starting with sharing community through food.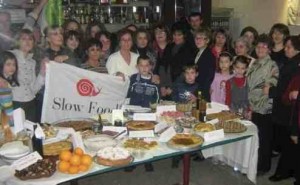 Macedonia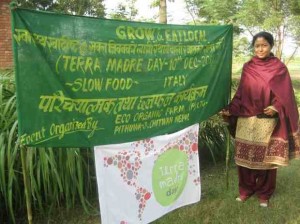 Nepal
On their website, Slow Food eloquently explains the concept this way:
"The worldwide Terra Madre network is working to create an alternative model of food production and consumption, in line with Slow Food's philosophy of good, clean and fair: good for our palate, clean for humans, animals and the environment, and fair for producers and consumers.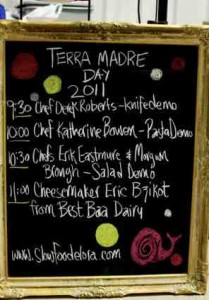 Canada
 Launched by Slow Food in 2004, this global project unites food communities from 160 countries who share a vision for food production rooted in local economies and with respect for the environment, traditional knowledge, biological diversity and taste.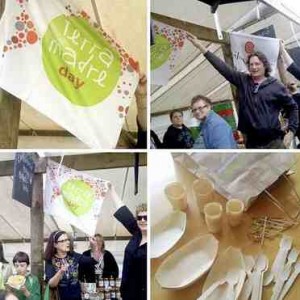 New Zealand
 Whether it is creating school gardens or producing honey, safeguarding indigenous food varieties or creating new local markets, the daily work of the network's small-scale farmers, fishers, breedersand artisan producers, as well as cooks, educators and youth are political acts for a better food future.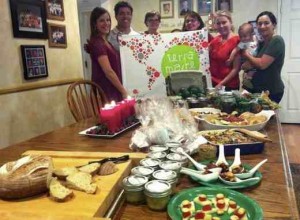 California
Terra Madre Day is an opportunity for the entire Slow Food network to celebrate local food and promote sustainable production and consumption to their communities and local decision makers. Thousands of actions in all corners of the world highlight our united vision and the diversity we are striving to maintain.
Terra Madre Day also highlights our projects to safeguard food biodiversity, bring taste education to adults and children and connect producers with consumers."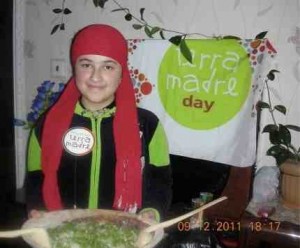 Tajikistan
As the holiday's approach and people are in the mood for both generous acts and delicious food, so this is a perfect day to celebrate what we have growing in our backyards or schoolyards and also those hard working local farmers providing us with delicious seasonal fruits and veggies every week at out farmer's markets. It is so important to model to the children in our lives the importance of fresh, healthy foods for both our bodies and for the Earth.
Terra Madre Day is the ideal time to plan a tasting activity from your school garden, visit a local farmer, or cook at traditional dish with seasonal veggies. It is also a great motivator for getting involved in your local community garden, supporting your local food network, school garden initiative, or even educating yourself and/or others on local food policy such as Farm to school initiatives.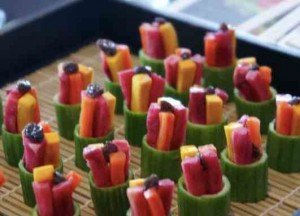 Shanghai
Slow Food also provides many ideas and resources for creating your own celebration in your own style on their website. As you can see in these great pictures I found, each Terra Madre Day is as unique as the people and cultures that celebrating it. On the site they provide all sorts of free downloadable posters and other things for promoting and decorating your event – large or small.
Start planning and preparing today by watching this video from last year's Terra Madre Day with Slow Food's president Carlo Petrini to get inspired! Something about his Italian accent makes the words even more motivating!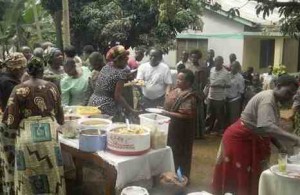 Tanzania