I am astounded that it's Day 5 of the Draw Yourself Back to Nature blog hop!! Time flies when you're having fun!!
Today we wrap it up by hopping over the mountain to the blog of doodler, adventurer, mountain mermaid, and art journaler
Lisa DeYoung of the Mountain Mermaid!!
Hop over to her blog Mountain Mermaid to access her tutorial and be sure to comment to be entered to win one of her awesome Daily Musings Journals!
These are so fun and are a great help in helping make space for creativity everyday. I played with one this summer and had a blast – and am definitely giving a few journals as gifts this year!
More about Lisa: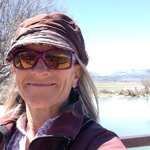 Lisa, aka the mountain mermaid, is a creative, independent spirit living in the Rocky Mountains of Colorado. She lives by the motto Create, Play, Thrive.
When she's not out exploring the trails she can often be seen pedaling around town with her colorful bag of journaling supplies. Embracing her creative life is an ongoing adventure, a journey that she loves and trusts more each year – and hopes to inspire others to do the same.
To help inspire others she has created theDaily Musings Journal— which provides a space for a simple daily creative journaling practice. The Daily Musings Journal was born from her need for the perfect space for her own personal practice.
Her mermaid musings and tales share stories of her life in the hope of inspiring you to create, play & thrive. She also provides graphic design services and innovative business support for other creative entrepreneurs.
Lisa will be giving away one of her digital Daily Musings Journals! So much fun!!!!!
—————————————————
It's going to be great! Learn more and register here.
I'll teach you, step by step, how to make your own easy bound nature journal. It's my favorite go to journal for making with children and adults!
You can even make one along with me in the session if you like and come on screen to show yours off! Once you're registered you'll get a short supply list, you probably have everything you need on hand already.
Then we'll talk nature journaling, making time for nature and creativity, why nature connection is important, and you can ask me questions about Draw Yourself Back to Nature, sparking sense of wonder through nature journaling and art, or about anything else you like!
I'll be giving away a set of Nature Journal Prompt Cards live + a limited time surprise for everyone in the session!
Seeds to Sprout:
Early bird registration ends tomorrow!! Be sure to jump on the discounted prices while they last!
Draw Yourself Back to Nature eCourse officially starts October 19!! Don't miss a thing or a discount! Register now for lots of creative nature connection, wonder sparking fun while you can get the early bird discount!
Already enrolled in the self paced version of Draw Yourself Back to Nature, but want to get in on the facilitated fun? Never fear! You can upgrade! Check out the upgrade option with early bird discount here!
Remember to check back here on this blog Tuesday, October 13, for the announcement of all the hop giveaway winners!
Follow Wings, Worms, and Wonder Nature connection through art, nature journlaing, and children's gardening's board The Blog: Wings, Worms, and Wonder on Pinterest.