How do you creatively connect with nature?
Is there even enough time in the day? Some days it seems like the answer is a giant NO!
I think that making space in our lives for nature and creativity to fuel our sense of wonder is so important I came in person today! Check out today's vlog!!!
Draw Yourself Back to Nature Blog Hop Vlog 2 from Wings, Worms, and Wonder on Vimeo.
There's a zen proverb that goes: "You should sit in meditation for twenty minutes every day — unless you're too busy. Then you should sit for an hour." The same goes for nature and creativity. When we think we are too busy for nature and creativity is when we need it most!
That's one of the reasons I created the Draw Yourself Back to Nature eCourse. It is easier to make creative space for nature in the daily grind when we have an excuse and someone looking out for us. Let Draw Yourself Back to Nature be your excuse to stare at the leaves while drawing what you see, and let me look out for you as your guide.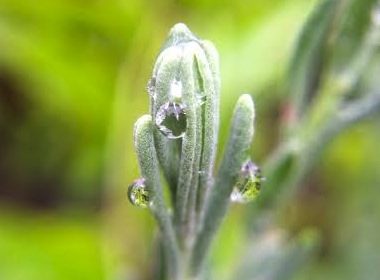 Join the Blog Hop!!
As a kick off to the opening of the course registration, join me and the artists below for a super fun Blog Hop October 5-9!! There will be nature journal tutorials, inspiration, and even prizes!!! I'll post links to the hoppers here each day.
Then, on October 9, I'm hosting a live session where I'll teach you to make a simple nature journal from scratch, we can chat creative nature connection ideas, and y'all can ask me anything you like about Draw Yourself Back to Nature! Get the details and sign up for the live session here!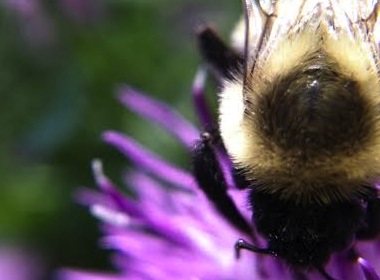 What do you need to do to join the hop?
Simply follow the links posted here on Wings, Worms, and Wonder each day, October 5-9, to the different Hoppers sites! Enjoy their inspiration, creative nature connection teachings, nature journal activities, and amazing talents!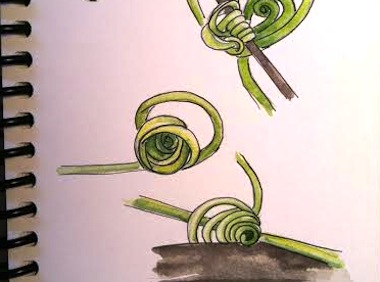 What about those prizes & how you do you win?
Each day there will be a winner drawn randomly from the comments on the day's post by the day's hopper for their prize. All you need to do is comment on that day's post!
The Friday, October 9, live session winner will be drawn live.
AND there will be big blog hop winners too!!
I will draw 2 lucky names from all the comments on all the posts all week to win free spots in the Draw Yourself Back to Nature eCourse!!! The more you comment the more chances you have to win!!!
All Blog Hop winners will be drawn Monday October 12, so be sure to have your comments posted by midnight October 11 est. The winners will be announced here on the blog Tuesday, October 13.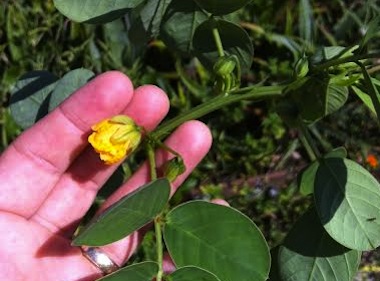 Okay!! Let's Hop!!
I am so excited to share the work of these incredibly inspiring and talented artists and nature lovers in this blog hop!!
I hope you have a great time, I can't wait to see your comments, and give away lots of prizes!!!!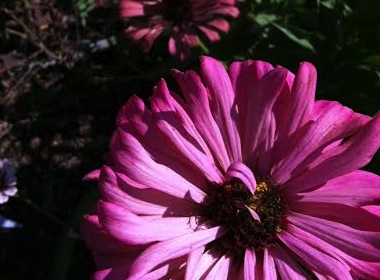 What should you do now?
1. Learn more about Draw Yourself Back to Nature here.
2. Register for the live session here.   There are only 50 spots! Registration will ensure you don't miss a thing + get monthly Wonder Wednesday lessons right to your inbox!!
3. Check out the blog hoppers below and get psyched!!
4. Register for Draw Yourself Back to Nature here! (starting 10/5/15)
Meet Your Blog Hoppers!
Monday, October 5 – Kelly, me!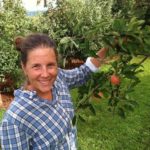 I'll kick off the hop by teaching some basic watercolor painting techniques you can use in your nature journal! Learn more about me here!
You can also win a spot in the Connecting with Color: Color Theory for Nature Journaling self-paced eCourse!
Find my post right here on Wings, Worms, and Wonder!
Tuesday, October 6 – Jade Kuei of Mumbot!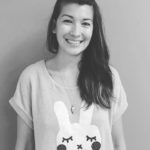 Jade Kuei a.k.a. "MUMBOT" (b. 1981) is a new media artist, designer, illustrator and animator. Ms. Kuei graduated from the School of Visual Arts in New York City in 2003, focusing on fine art and two-dimensional animation.
In her free time she has been hard at work developing powerful creative formulas. Kuei illustrates whimsical yet haunted abstractions of her own dreams and experiences. Her kids and their superpowers, nature, science and everything creepy & cute have been catalysts of inspiration.
Jade will be giving away a Moleskin journal with a hand drawn cover!! (WOW!!!! Seriously!!)
Website: Portfolio of Jade Kuei  Facebook: Jade Kuei   Twitter: @mumbot
Tumbler: @mumbot  Instagram: @mumbot    Etsy: Mumbot
Wednesday, October 7 – Yuko Miki of Honeyberry Studios!
Yuko Miki is a mix-media artist, illustrator, and print-maker born and raised in a small town in Japan.  She grew up surrounded by nature, playing make-beliefs in her family's vegetable gardens and rice paddies.
Yuko lives in Seattle, Washington with her husband, their black kitty, Sheppie, and two budgie parakeets, Gerty and Lenny.
Yuko will be giving away a small original nature drawing!!! (So awesome!! Can I win?)
Find Yuko's Blog Hop post at: honeyberrydiary.com
Website: Honeyberry Studios   Facebook: Honeyberry Studios
Instagram @honeyberrystudios   Etsy: Honeyberry Studios
Thursday, October 8 – Carolyn Lucento of Magical Movement Company!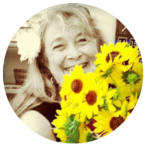 I created Magical Movement Company over twenty years ago as a way to enrich the learning experience of the people around me through Music, Dance, Drama, The Arts and Nature.
Over the years, I have worked and played with so many wonderful beings that I just had to create a "company" that includes all of them! I believe that we all learn through natural movement and the creative spirit within each of us.
That's why the Montessori philosophy has worked so well for me in my profession as a Teacher, Site Director, Workshop Presenter, Montessori Preschool Owner, AMS Teacher-trainer and Orff-Schulwerk Music Specialist, Before I became a Montessorian, I owned a stained glass studio and before that I was an aspiring dancer!
Along the way, I have always loved gardening and spending time in nature. I love to write about my learning experiences with young children as well as the adults who care for them. if I'm not creating, then I'm definitely planning to create soon!
Friday, October 9 – Lisa DeYoung of the Mountain Mermaid!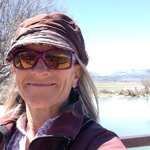 Lisa, aka the mountain mermaid, is a creative, independent spirit living in the Rocky Mountains of Colorado. She lives by the motto Create, Play, Thrive.
When she's not out exploring the trails she can often be seen pedaling around town with her colorful bag of journaling supplies. Embracing her creative life is an ongoing adventure, a journey that she loves and trusts more each year – and hopes to inspire others to do the same.
To help inspire others she has created theDaily Musings Journal— which provides a space for a simple daily creative journaling practice. The Daily Musings Journal was born from her need for the perfect space for her own personal practice.
Her mermaid musings and tales share stories of her life in the hope of inspiring you to create, play & thrive. She also provides graphic design services and innovative business support for other creative entrepreneurs.
Lisa will be giving away one of her digital Daily Musings Journals! So much fun!!!!!
Find Lisa's Blog Hop post at:
mtnmermaid.wordpress.com
Friday, October 9 – Me again in the Live Tutorial  + Q&A Session, 1pm est.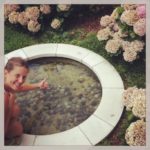 Get the details here!
I'l teach you, step by step, how to make your own easy bound nature journal. It's my favorite go to journal for making with children and adults!
You can even make one along with me in the session if you like and come on screen to show yours off! Once you're registered you'll get a short supply list, you probably have everything you need on hand already.
Then we'll talk nature journaling, making time for nature and creativity, why nature connection is important, and you can ask me questions about Draw Yourself Back to Nature, sparking sense of wonder through nature journaling and art, or about anything else you like!
I'll be giving away a set of Nature Journal Prompt Cards live + a limited time surprise for everyone in the session!
Will you join us in the hop?
Comment below and let us know what part of the hop you are most interested in!