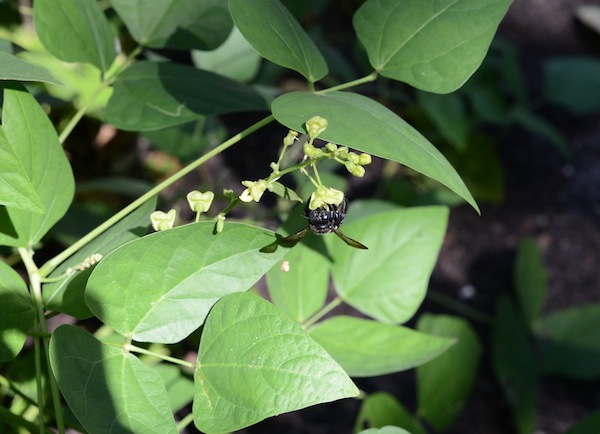 Bumblebees busy at work on the Southern Peas
Down here in Florida, school started this week and all my years teaching have conditioned me to also buckle back down and get to work! It was a great summer with so much travel and all the enrichment that brings, meeting so many great inspiring people on the book tour and at the education workshops and I am ready to get back to it. Today's post marks the 1 year birthday of Wings, Worms, and Wonder and the final day of the summer sale.
I can't believe a year has past already. It sounds cliche, but I would never have thought I could accomplish so much or meet so many new people in only a year. So I give a big thanks and a large slice of vegan chocolate birthday cake with candied pansies on top to all of you who have read the blog, bought the book, attended a workshop, scheduled a speaking event, given me advice and support, published my articles, and listened to me jabber on! Thank you and I promise to make year 2 even better!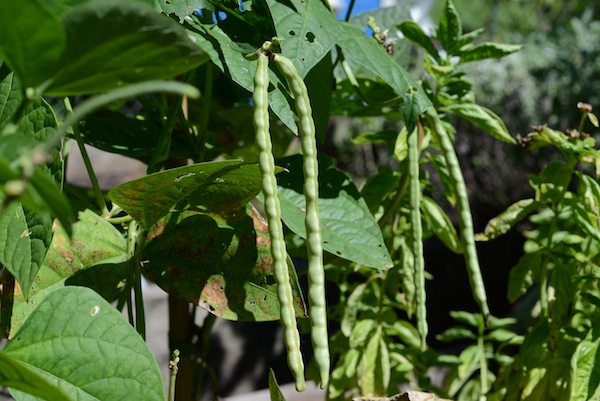 These Southern Pea pods get very long. My record is 18 in one pod. These pods are almost ready to harvest.
This upcoming year you can expect more interviews and guest posts, Wonder Wednesday posts coming out in newsletter form as well as traditional blog form, more articles in magazines, and some surprise projects I am working on too of course! This year, I would love to hear more from all of you. What do you want to learn about? What would you like to see more or less of? Let me know and I will try to deliver!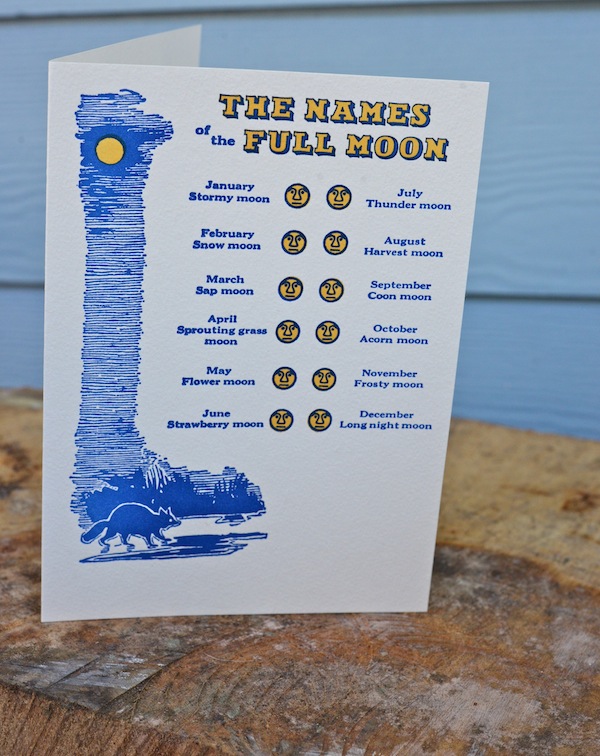 This card was handmade by Saturn Press in Swan's Island Maine
Something new you can expect this year is special full moon posts. The full moon is Wednesday August 21. I found this lovely card on my trip to Los Angeles at one of my favorite shops- ReForm School. It is a letterpress card featuring Earnest Thompson Seton's illustration-A nature-study advocate, naturalist, illustrator, author, and storyteller, also the man who brought the Boy Scouts to America and disliking the militant aspects of the Scouts, founded the Woodcraft League based more on Native American Traditions. This card has inspired me to find out more about why each month's full moon was given its particular name. The back of the card stated that the names were given by Native Americans, but doesn't specify any particular tribes or traditions.
According to this card, August's moon is called the Harvest Moon. In my research there was debate on this as typically the Harvest Moon is the moon closest to the Autumnal Equinox. August's moon is more commonly called the Sturgeon Moon by Northern and New England tribes because of the many sturgeon caught during this month in the lakes. It has many names and can be called the Green Corn Moon, the Grain Moon, and the Dog Days Moon, but the Chinese do call it the Harvest Moon. The choctaw call it the Women's Moon, so ladies embrace it tomorrow night!
This moon is called the Harvest Moon because it appears reddish through a heat induced haze. I will let you know on Thursday if I see this and you let me know too! Some tribes called it the Full Red Moon for this same reason. According to NASA the red hue of a Harvest Moon is caused by high levels of dust or ash. Full moons usually rise around sunset, so see if you can set a little time aside to relax and watch the moon.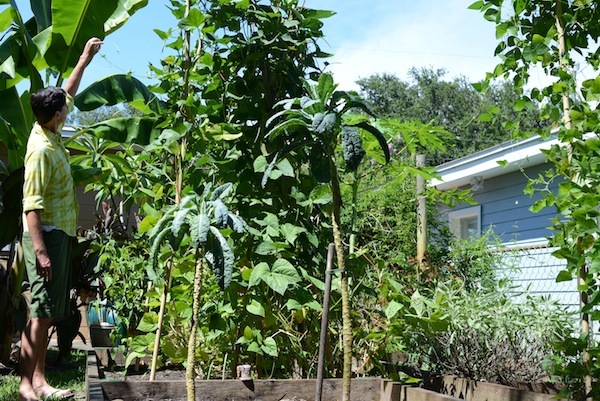 My sidekick Sean is 6 ft 6 so you can really see how tall these get!
In The Garden:
Another new aspect I am testing is a section called "In the Garden" that will have pics and seasonal gardening tips. I'm not sure if it will be weekly monthly or every post, what would you like? This month my butterbeans and southern peas are in full force and I have been harvesting them like crazy! I planted varieties new to me called Violet's Multicolored Butterbeans, Whippoorwill Southern Pea (this is an heirloom variety grown by Thomas Jefferson), and Pinkeye Purple Hull Southern Pea.
They all grew very tall, are very beautiful plants, and none were particularly hit by aphids which is great. The seeds came from Southern Exposure Seed Exchange. I have always had great luck with their seeds and have been to visit their community in person too. Many temperate zones still have time to plant a fall harvest crop of beans, maybe this is your first planting workshop of the school year!  Harvest your beans when their pods become yellowish green, or if you want dried beans for cooking or saving wait until the shells become dry, tan, and papery.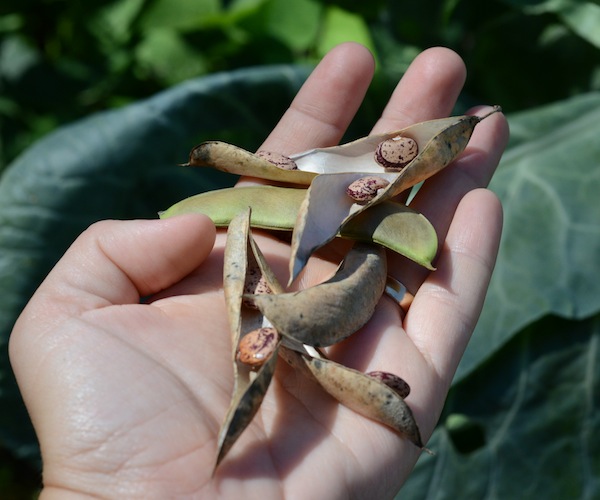 How pretty are these beans- even all dried!!
Leave a comment and weigh in on what you would like to see or learn about in future posts!
Seeds to Sprout:
More on Earnest Thompson Seton
Nature's Classroom Institute's new Vermi-Wormy Compost Lesson plan
Southern Exposure Seed Exchange
Today is the last day of the sale! Buy your copy of Wings, Worms, and Wonder: A Guide for Creatively Integrating Gardening and Outdoor Learning Into Children's Lives by midnight and remember to enter the coupon code senseofwonder2013 at checkout to receive your discount! Less than 20 left to sell to meet my year 1 goal!