---
I've noticed a lot of "best of" types of things around lately, so I thought why not do a "Best of Wings, Worms, and Wonder Spring"? Sometimes we are so busy focusing on getting and making the newest, latest, and greatest that we forget all the great things in out toolbox that we may not have even used yet!
So today I have all kinds of fun ideas in 7 sources for you to get spring connecting: from you sketchbook to your garden to you life in general!
---
Signs of Spring in a Snowstorm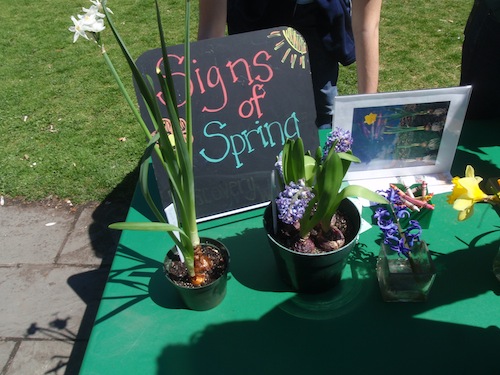 If you follow me on Instagram, you know I just returned from 10 days in Cambridge, MA and a couple towns in Maine. I was presenting at the Maine Montessori Association's spring teacher development day, which was awesome. It was so great meeting so many inspired Montessorians!  I was also having a meeting for an upcoming exciting project that I can't wait to tell you about when I am allowed.
During my time in New England, it snowed twice and then again the day after we left- so spring in a snowstorm is a very real thing in many people's lives right now!
But don't let that snow slow down your creative nature connecting, garden plans, and prep! In this post I have a few ideas for you to start enjoying the first windows of real spring weather and also a "Dream Garden Fun Sheet" pdf so whether you are a couple inches deep in snow or compost you can get planning or planting!
---
10 Spring Gardening Tips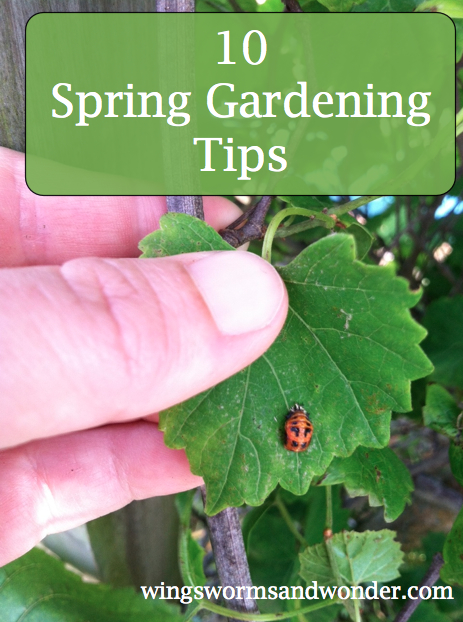 Keeping on the outdoor and garden theme, in this post you'll find 10 tips on planting, watering, growing, maintaining, and integrating your garden across home and or school life to set you up for great growing success this year!
Apply them now, or in a couple months, but be sure to apply them because gardening is so fun!
---
Spring Cleaning: 5 Ideas for Renewal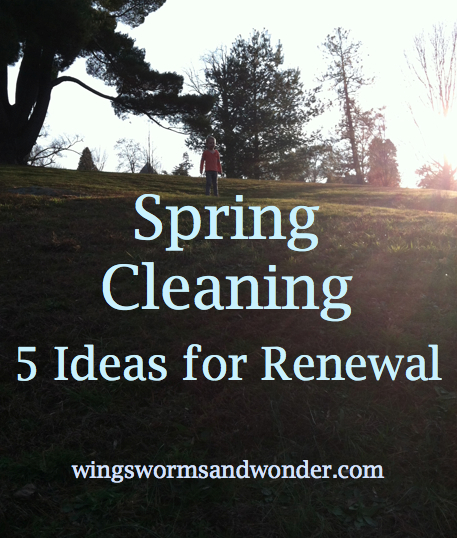 I know, spring renewal is kinda cliche, but It really does feel natural to clean up and out physically and mentally this time of year so why not go with it?!
In this post, you'll find 5 ideas or resources from around the blog world to get you connecting with nature this spring – from journal prompt lists to chopping veggies with kids to sprucing up outdoor learning environments and more!
---
My Favorite Spring Gizmos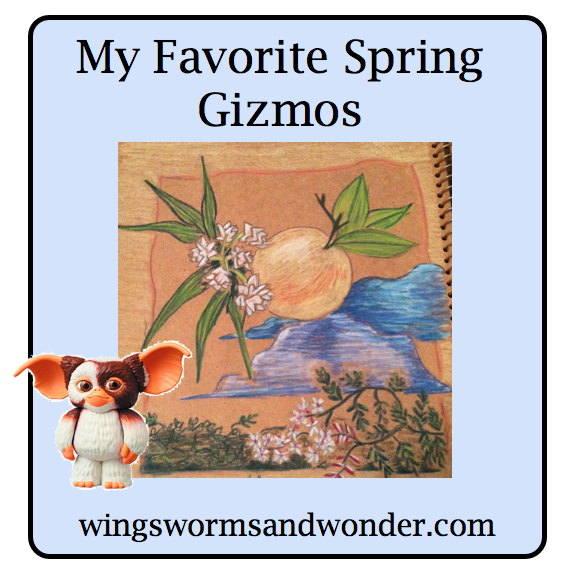 Don't worry, they aren't actually techy gizmos, or mogwai, this post is full of actual things I like (from personal experience) to keep me connecting with nature through the arts and gardening!
From paint to shovels, in this post I offer you a list of some of my favorite tools and ideas to help inspire your spring creative connections!
---
Wonder Wednesday 44: Seed Tapes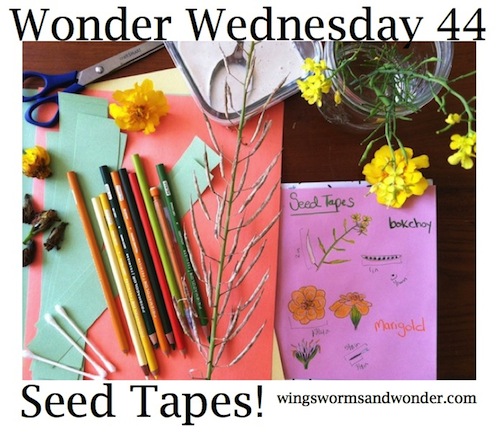 As you prep your spring gardening adventures, seed tapes are a fun project to do regardless of whether this week your spring involves snow or 80˚F!
Seed tapes are great because they work with most seeds, keep tiny seeds organized, and you can plant them as soon as they dry. Or, you can wait a month or so until after the last frost. Plus they are relaxing to make!
---
Fear Poetry? I Challenge You!
April is National Poetry Month, so get involved with this little poetry inspired nature journaling challenge I have for you!
Try it, don't be scared, and you'll have some fun I bet! Plus, you'll add a new avenue of creativity to your nature journal. Be sure to post pics on Instagram (or in the online community if you are a member) if you'd like to share!
(Want to be a member of the online community? Simply enroll in a Wings, Worms, and Wonder online class (free or paid) and or purchase a book! Check out the link below in Seeds to Sprout.)
---
Early Spring Flower Sketching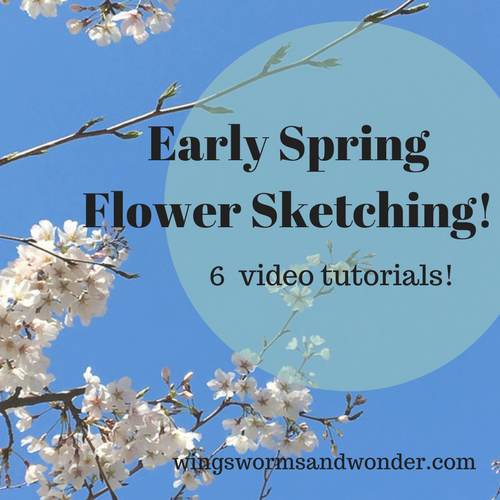 And, finally, last but not least, to adorn your poetry, add some drawings of spring flowers from these video tutorials I created for you!
Tulips, pansies, and 2 styles of camellias, draw them all in pencil and marker in a fun and stylized way!
---
With all these resources you should be set lots of creative nature connecting this spring!  I can't wait to see how you take these "Best of Spring" ideas and make them you own! Enjoy!
What idea above will you implement first?
Let us know in the comments below!
Share pics of your spring "Best Of" projects on Instagram #wingswormsandwonder
Seeds to Sprout:
Want to join the online group I mentioned above? It's easy! Join any of my online nature journaling classes here or check out my books here.
Be sure to download your Dream Garden Fun sheet from the link in the "Seeds to Sprout Section of the Signs of Spring in a Snowstorm post
Want some help with your spring garden? Checkout my hour consultations or the Let's Build a Garden Action Plan here!