I thought it would be fun to shake things up this summer, so this month there's something different going on here at the blog! All year you listen to me, so instead, this post kicks of a month of interviews and guest posts from people I admire on topics I think you are going to love!!!
From bees, to sustainable vacations, to nature journaling to herbs, July is chock full of awesome  here at Wings, Worms, and Wonder!!
In today's interview, I am so excited to introduce you to one of my favorite young environmentalist entrepreneurs!!!
Justin Stubblefield is a person who I have a huge amount of respect and admiration for, not only because of his dedication to a healthy green future buzzing with pollinators, or his youthful socially and environmentally responsible business savvy, but because Justin is living proof of all I work so hard for here at Wings, Worms, and Wonder – deep and meaningful connections to nature result in adolescents and adults with an investment in and drive to protect their natural world!
He is living and working a creative nature connected life that is truly helping to make the world a sweeter place, while modeling for others that they can do the same. (Photo Credit Stubbees)
So, who is this Justin? He is a beekeeper and honey maker extraordinaire at Stubbees – a local sustainable beekeeping and honey business here in north Florida.
You may have met Justin or his mother at one of our Beekeeping Children's Garden workshops or at a local farmer's market. He is so generous with his time, coming to help educate and inspire the children on the hardworking wonder of bees and beekeeping, that I just had to share him with you!!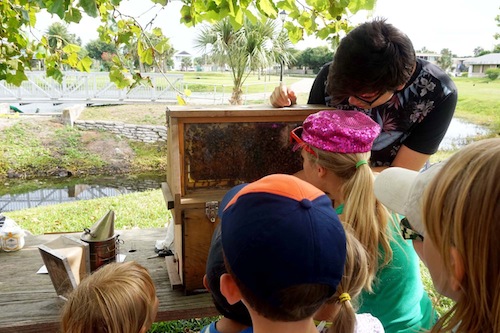 Justin helps the children find the queen in his teaching hive. This hive is self contained and shows clearly the bees on a comb. (Photo Credit Amy Parmelee)
So check out this interview and then checkout his website, because seriously, his honey is like nothing I have every tasted before.
If you feel inspired and that sweet tooth tells you to, I would definitely recommend ordering a jar (or 5). They won't last long I promise. Honestly, I was never a fan of honey until I tasted Justin's honey. It's so good you'll eat it straight form the jar – especially the peach creamed honey! That's my favorite, or is the chocolate, or lemon, or orange zest… I can't choose a favorite!!!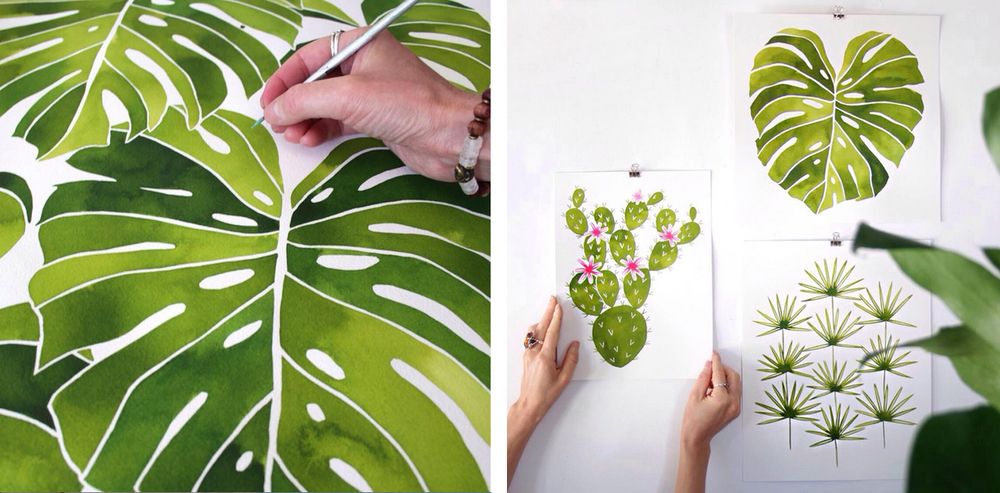 (Photo Credit Stubbees)
Okay, enough from me, let's see what Justin has to say!!
Justin Stubblefield of Stubbees Honey!!!
Tell us the story of how you became a beekeeper as a teenager.
I began my journey into beekeeping
when I was 16 years old
after hearing about how the honeybee, who pollinates 1/3 of the food we eat, has been dramatically dropping in population size. I felt it was a way to promote the pollination population to ensure that our food sources are sustainable for generations to come.
So when I turned 16 I asked for beehives for my birthday.
Not only was I so enthused with how bees work in our environment, but also fascinated with the uniqueness of their ability to take different nectars from flowers and produce a whole variety of flavors of honey. That's one reason why I was so thrilled with starting a honey company to spread the education bees and the honey they produce.
I think it is absolutely amazing that at 16 you had the motivation to start beekeeping. At a time when so many adolescents are getting into much less holistic endeavors, you really were bee-ing the change you wanted to see in the world. You are seriously a role model and that is one reason I love you to come to the children's garden! 
What's your daily schedule as a beekeeper, honey mixologist, business owner, and bee advocate?
My daily schedule as a beekeeper is that not everyday I check the bees as it will be a nuisance to the bees and increase the chance of swarming. Most of my time is spent ensuring that the quality of our products and brand stays supreme and work hard every day to better the way we make our honey.
We always try to improve quality without having it affect our pricing of our honey as
we believe everyone should have access to raw honey
without paying a premium price. We love working with our customers on new flavors, after they are the reason we succeed, and love the input we receive from the community including our retail partners. So most of my day is spent making sure everyone stays happy. That's why I do have the sweetest job on earth.
That is so interesting. I thought that you would have to check on hem all the time and wondered when you slept since you run such a successful honey business too, but actually you need to let the bees just do their thing – trusting in nature makes perfect sense! Connected, conscious, caring, and delicious – you do have the sweetest job!!
Justin lets the children try on his bee veils and suits. Garden inspired dress up to the max! (photo credit Amy Parmelee)
When children, families, and honey lovers ask you for advice on getting into beekeeping,what are your best tips you tell them?
The tips I tell them is
first educate yourself
, secondly seek out education from beekeepers in you area or find a beekeepers association near you, and thirdly make sure you are able to commit your life to bees. After all
owning bees is a lifestyle change
and you have to be comfortable with that.
That is such great advice, commitment is an important lesson and understanding the ways that commitment to the environment is a lifestyle change, one for the better I'd say, but that's just my opinion. It can be very easy to want to jump into something without fully understanding it.
I remember you saying in a workshop that you studied with beekeepers for months to be sure you wanted to commit before investing in your first hives. Nature based apprenticeships are so meaningful, and not to mention developmentally appropriate, in adolescence. (Think Montessori adolescent farm environments Montessori teachers and parents!)
Stubbees teaching hive, Not all beekeepers invest in these, but the fact that Justin did is an example of his commitment to teaching others.  (photo credit: Amy Parmelee)
You and your mom have created a wonderfully successful honey business that is changing the way shoppers buy honey without compromising your values for sustainability, environmental responsibility, and educational outreach. What do you find most rewarding about running such an ethical bee centered small business?
The most rewarding part is proving that not all businesses are against the environment and also showing how
when you think outside the box you can achieve sustainability, profits, and still give back
to the community. We are excited to be at the tip of the spear in breaking barriers for the consumer seeking healthy alternatives to their favorite sweets.
Yes!!! Stubbees really is breaking new ground in the world of honey, but also in the world of business! Stubbees is an inspiration to Wings, Worms, and Wonder for sure and your honey speaks for itself completely!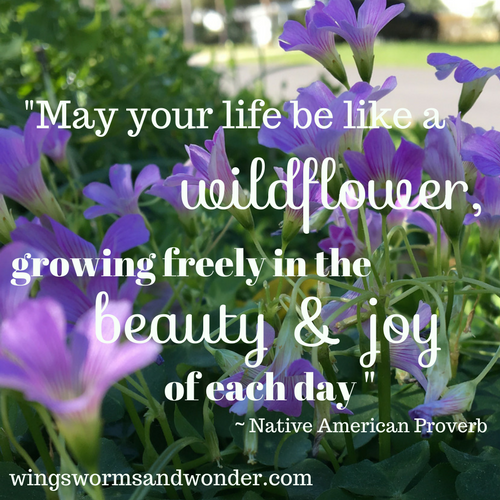 Stubbees pure honey, Justin's favorite. (photo credit: Stubbees)
What is your favorite way to eat honey?
My favorite way to eat honey is to close my eyes and eat it straight up of course! You can picture the flavor of the hard labour the bees put into making the honey and
the pallet of flowers they choose to make those unique flavors
as well.
That paints such a beautiful picture! It is so important to be conscious about what we put into our bodies, and also thankful for the hard work, whether form humans, pollinators or the plants, that brings a seed to fruit or flower to honey jar!
No workshop on bees and honey is complete without tasting honey right off the comb!! Keeping the little fingers out of this is tough!! (Photo credit: Amy Parmelee)
What is your favorite smell in nature and is there a story why?
My favorite smell I would have to say is the smell of oranges. Growing up in Apopka, Fl, before we moved to Jacksonville, I always enjoyed the smell of oranges near the place of my birth.
The smell of oranges is euphoric! And orange blossom honey is just as sweet!
Say BEES!!! (photo credit: Amy Parmelee)
I give a giant thanks to Justin for bee-ing the change he wants to see in the world and for taking beekeeping, honey making, and business to new heights! Bee sure to check him out either online, or in person, and plant some flowers for pollinators today!!!
What's your favorite way to eat honey? Share in the comments below!!
I like to dip raw almonds straight into Stubbees honey, it's a perfect snack!
Seeds to Sprout:
Check out Stubbees website and shop. Find out more about Stubbees, see where they will be selling this week, and for those of you toto far to visit, they have a free shipping deal too!
Learn more about the history of honey and what to plant to attract pollinators on the History section of the Stubbees site!
Be sure to try out the creamed honeys!! They say these are the honeys for people who aren't fans of honey. Trust me they are right! They made me a honey avocate!!!
Think you may be interested in beekeeping? Check out this free series Beekeeping 101 from the Farmer's Almanac. Follow Justin's advice and educate!
Most people will probably be interested in backyard beekeeping,  check out the Back Yard Beekeepers Association to find a network of beekeepers near you!
FYI – You may be thinking, but I thought Wings, Worms, and Wonder was a vegan company, and honey isn't vegan. You're right. I didn't eat honey for decades, because I was vegan and because I didn't really like it. But I also have really bad allergies, so in the past couple years I started eating some local honey to help strengthen my body against my pollen allergies. Luckily, I have a super conscientious local beekeeper to get my honey from, so I have no ethical issues with eating Justin's honey. And a little each day a month before and during allergy season really helps!! I would never eat honey from the grocery store or in prepackaged items though. You'll never see a honey bear on my shelf, or Justin's!