Hello summer gardeners!!!! How has your summer been going so far? I am feeling energized after my Summertime Sayonara break from the computer and am super excited to share with you some of the fun finds I made on my adventures!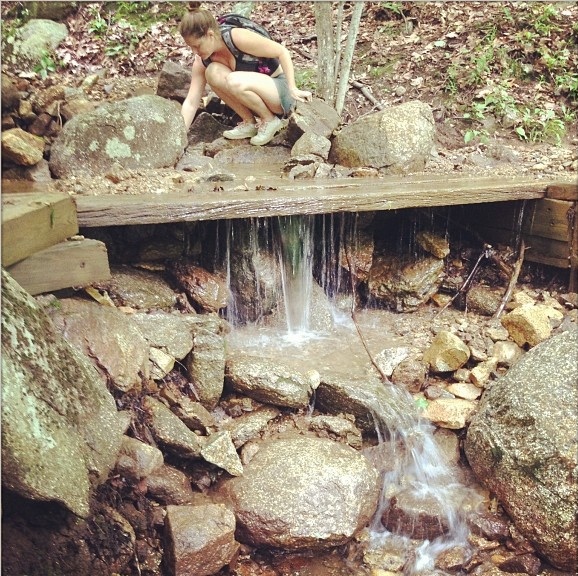 Summer is the time for discoveries and adventures, a slower pace and kicking back to relax while the afternoon thunderstorms roll in. So what better way than with some fun new books! You know I love them!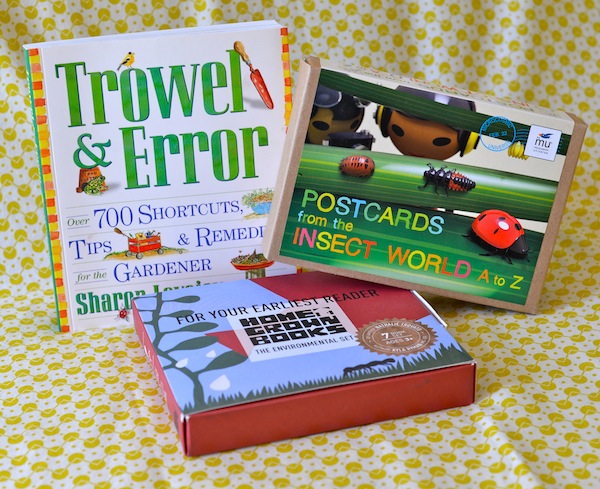 First, this creatively clever "book" is incredibly unique. It is "Postcards from the Insect World A to Z" created by a company called The Microcosmic Universe Design Co. This is literally a set of cards designed as post cards being written between you "Fellow Adventurer" and "Your Friends from the MU (microcosmic universe) Ray, Pepper, Eero and Kirby" telling stories about all the discoveries being made in the insect world.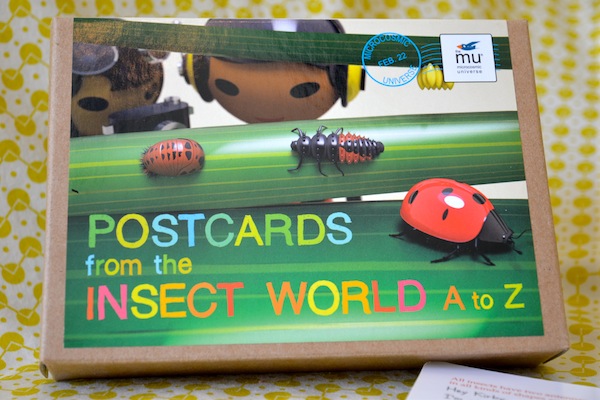 Each very sturdy card focuses on an aspect of the insect world from A to Z, antenna to metamorphosis to zebra butterflies, and includes some facts about the card's topic and a dialogue between the adventurers. Each card's front has an engaging illustration and the back includes the facts, correspondence, and postal markings, just like a real postcard. This is a seriously fun set of cards that is both educational and entertaining. What a great way to sneak reading into summer fun!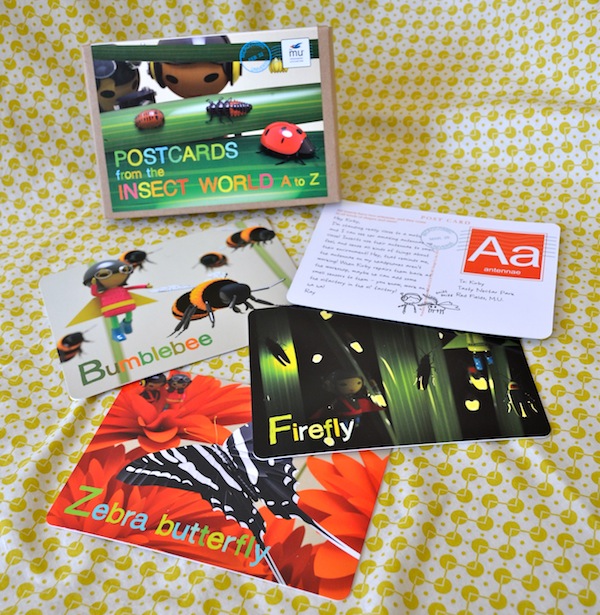 They would be great rotated through a classroom shelf or read at circle time or as a gift for your favorite backyard nature explorer. Use them to teach the alphabet, to teach about insects and observation, or use them for pure fun! They may even inspire a postcard pen-pal adventure of your own! I would recommend these cards for children 5-10 or grades K-4. I so wish I'd had these in my Lower Elementary classroom!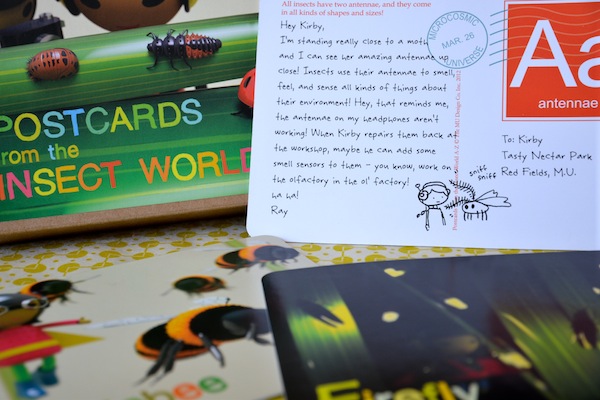 Next, let's go a little younger, to the emergent reader, and check out "Home Grown Books Environmental Set." Geared to your pre-K and K budding readers, this set captures their wonder toward nature and explosion into language in a balance of pictures and words.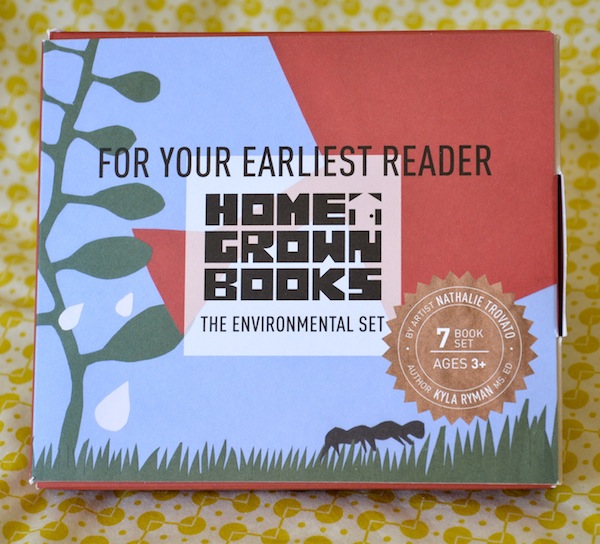 I really like this set because it uses everyday nature with simple nature words and sentences to encourage reading through nature and place. Bonus is that this set of little books was created by an author with a Master's Degree in reading!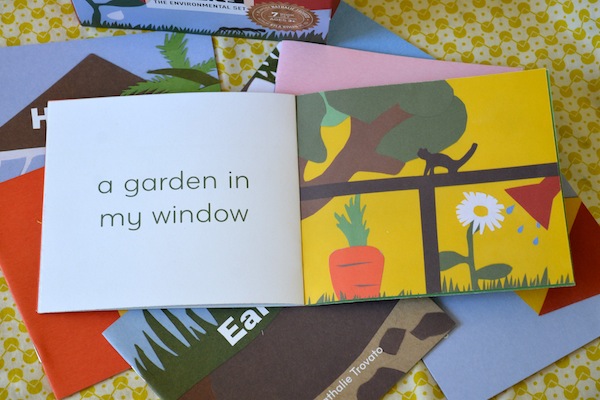 Each book uses a consistent format, though some have more short phrases and some single words so children can progress through their knowledge of natural landscapes as they progress in reading! These would be a great addition to a home or school reading shelf with lots of potential for correlating outdoor extension activities.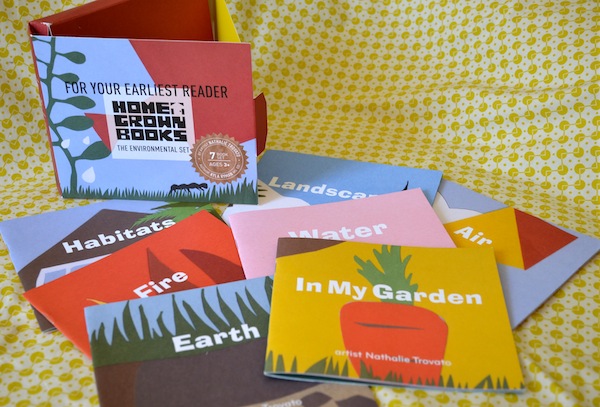 And finally, Sharon Lovejoys book Trowel and Error: Over 700 Shortcuts, Tips & Remedies for the Gardener. Designed in Lovejoy's classic whimsical illustration and friendly conversational writing style, this small size book is a great quick reference for the home, community, or school gardener.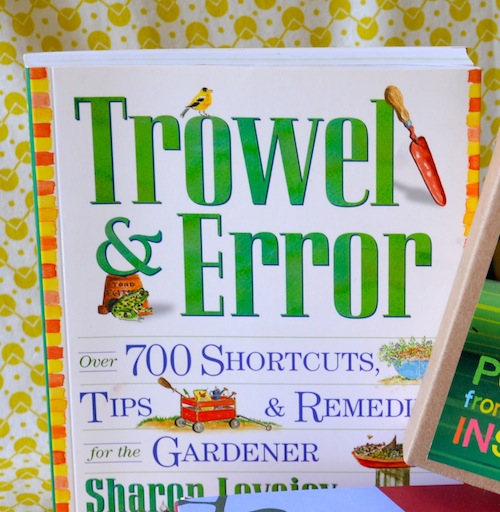 She covers the full range of gardening topics from mowing, decorating, and watering to insect foes, pollinators, planting, and even houseplants. This book is so user friendly that students could use it as a reference guide for their gardening questions and discoveries.I find the information in Lovejoy's books to be incredibly practical and her light illustration style was an influence on my book Wings, Worms, and Wonder.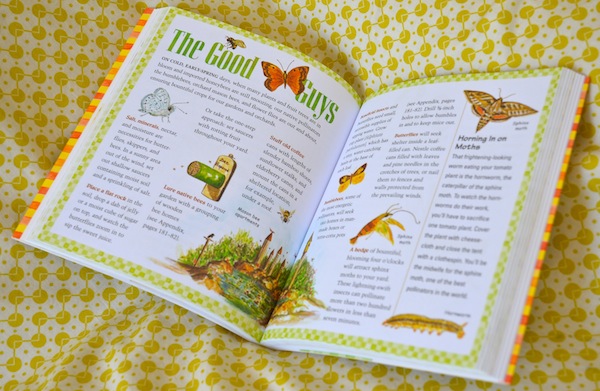 I hope you enjoyed these summertime finds! They are all such great materials to support the work you do of gardening and sharing nature with children. I can't wait to share more of the upcoming excitement of new things afoot here at Wings, Worms, and Wonder! Stay tuned the blog is back to regular Tuesday and Thursday programming!
What's been your favorite summertime nature activity or adventure so far this summer?
Share in the comments below!
Seeds to Sprout:
Have you seen the new garden accessories I have been making for the Wings, Worms, and Wonder Esty shop? Check out the handmade garden aprons, field bags, and more surprises to come!
Did you try to email me about a workshop, consultation, or with a garden question and I didn't respond? I'm so sorry! I had a server problem for the past couple months where emails were being bounced and didn't know it! Yikes! It's all resolved now, please email me again and I will get right back to you.
Would you like a free pocket nature journal tutorial? Well sign-up for the Wings, Worms, and Wonder newsletter and get your free tutorial and now bi-monthly newsletters with free monthly Wonder Wednesday Lesson Plans delivered right to your inbox!