---
Hello Everyone! It's been a month and I'm back from blog-cation all refreshed and ready for lots of creative nature connection adventures with Wings, Worms, and Wonder!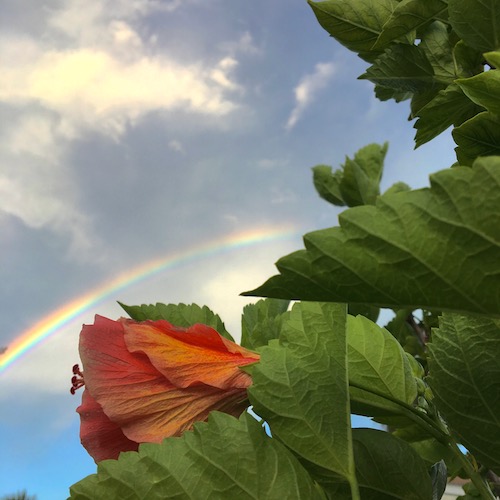 I've been seeing so many rainbows this month!
Over the blog-cation, besides teaching workshops, traveling and hanging out at the beach, I read some great books that I can't wait to tell you about for your summer reading and I've got links to some of the live session replays as well as dates for more coming up in the next couple weeks! So, let's jump in!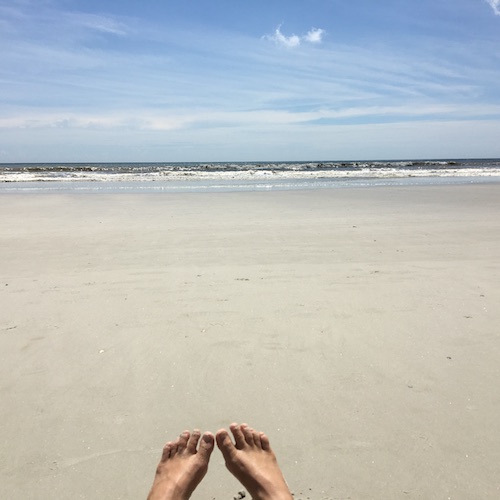 ---
Let's talk books!
The Nature Fix,
by Florence Williams
Summer is my very favorite time for reading. I could read on the beach for hours everyday. I always felt the sounds of the waves helped me comprehend – even the heavy academic reading from grad school. This past week, I've come to learn in the book I'm reading now, The Nature Fix: Why Nature Makes Us Happier, Healthier, and More Creative, that my feeling is correct!
Although I'm not finished with it yet, this book is really great because it offers a new perspective on the research and work of earlier authors on the topic, such as Richard Louv. Written in a slightly sassy, yet well researched way, I am loving how the book dives into a comparison of east vs west methods and philosophies for why nature must take a front seat in our lives.
It's not all back to the land or throw out your iPhone rhetoric. The author researched with neuroscientists and forest rangers – science people.
So far, the book explores biophilia, and how a balance of, and priority for, nature in our lives gives us huge benefits. I also learned some great info about the human mind and birdsongs, but that's going to have to be next week's post!
Since I'm not finished I won't go on, but I just learned that the author is being interviewed live in the Wildschooling facebook group tonight (which for you is actually last night since I'm writing this on Monday). So you don't have to take my word for it, you can hear hers! Check out the link in the Seeds to Sprout to the replay!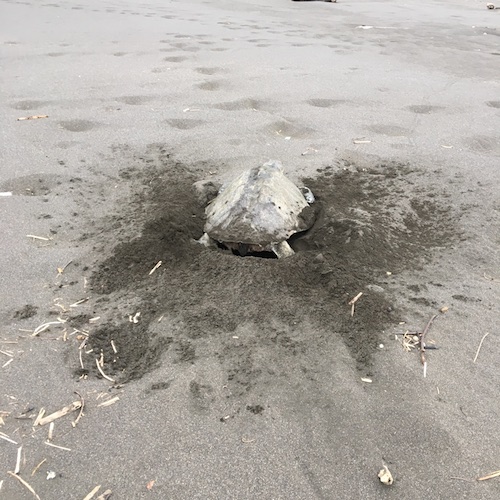 I learned in the book below that turtles used to fill the oceans. We hid the tracks of this one after she finished laying to help save her eggs a from getting eaten by humans.
The Once and Future World: Nature As It Was, As It Is, As It Could Be
by J.B. Mc Kinnon
I got this book off the sale table when I visited the MIT Bookstore in Cambridge last March. I bought it because sure, it sounded interesting, but I really just wanted to buy something there. All I can say is what a great surprise. 
I went into it with no expectations, and came out thinking about re-wilding nature with a whole new perspective. Another book popularizing human and nature research, this book looks at what the earth would be like if re-wilding dreams came true – and how the reality of that isn't very romantic at all. (Forget going for a walk alone because there would be fierce megafauna around the bend waiting to eat you!)
It explores environmental generational amnesia (check the link below for more from me on this) and the importance of awareness, not only when megafauna is chasing you, but in our everyday nature experiences. It's an eloquent and authentic stroll through past, present, and future human and nature relationships, presenting ideas and perspectives about how to re-wild, should we, and what that even means in the modern age.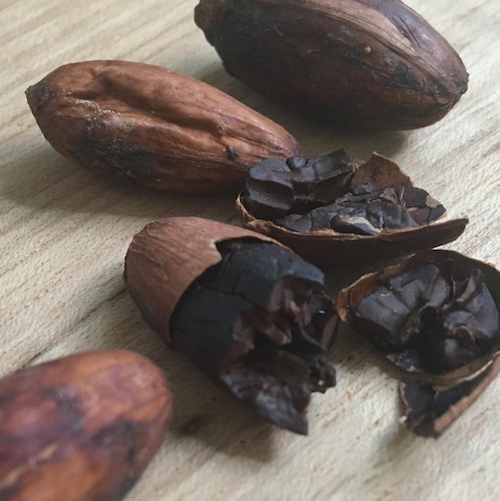 Bitter Chocolate: Anatomy of an Industry
by Carol Off
If you love chocolate, this book is a must read. I read this book on vacation and couldn't put it down.
It takes you on a journey through the jungles of Mayan ruled Central America, the chocolate confectionary factories of America and Europe, and the dangerous tropical forests of modern day Cote D'Ivoire. The business of chocolate is a bloody and mysterious one, and sadly one who hits hardest on the backs of the desperate child slaves who harvest the beans.
It can be tragic at times, but the information, both present and historical, is presented in a way that empowers you to be a savvy consumer.
After you finish this book, you'll willingly shell out the few extra $ to make sure your sweet treats aren't harvested by kidnapped children. (And do know if your chocolate doesn't say Fair Trade Certified it IS harvested by child slaves) Learn the facts so your next chocolaty holiday treats really can be enjoyed by all with a clean conscience from tropical cacao bean to delicious fair trade chocolate bar!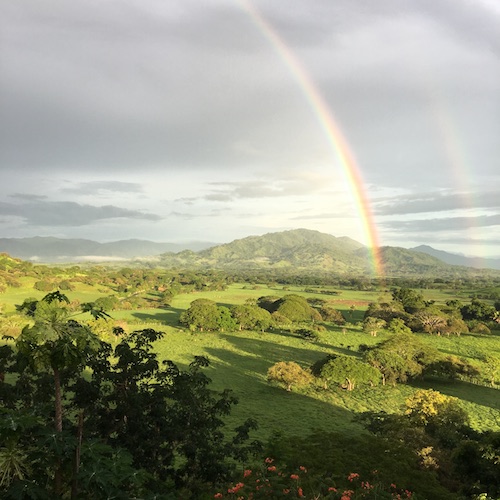 Wings, Worms, and Wonder: A Guide for Creatively Integrating Gardening and Outdoor Learning Into Children's Lives
by Kelly Johnson
Did you hear that Wings, Worms, and Wonder the book is available again, now in second edition form?
It's the same great content ready to help you connect your children and students to nature through the arts and gardening at home and school!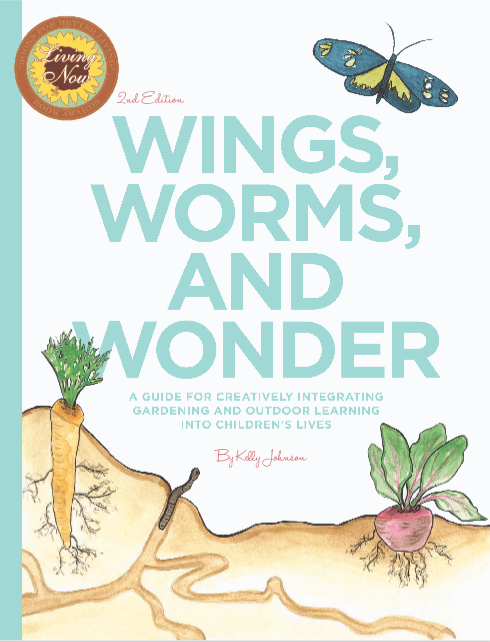 What's the difference between the editions you ask? Well edition 1 was printed 100% sustainably with veggies inks and animal free glues on recycled paper at a women owned collective in Oakland, CA.
While sustainability is still extremely important to me, for financial reasons I had to go a different route with edition 2. The second edition is printed on demand.
So while sadly the 2nd edition printer didn't offer recycled paper or veggie inks, and that makes me feel like a big hypocrite, the books are printed on demand.
This means they only get printed when you buy them, so there are no unwanted books sitting around in boxes wasting resources. And if you live in the south eastern states, the printer is regionally based in Charleston, SC!
---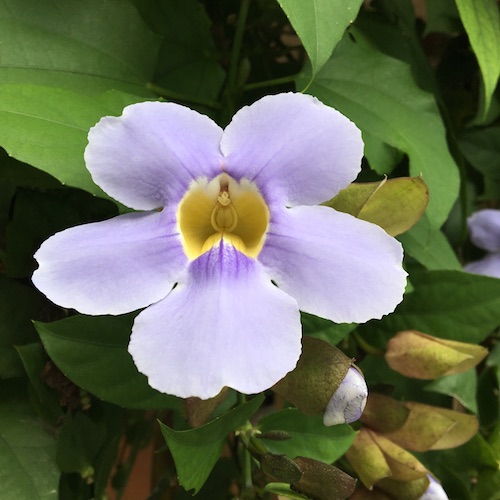 Summer Live Sessions & New Classes
I'm really happy about all the Wings, Worms, and Wonder live sessions happening this summer. It was great to get to spend live online time in June and I'm looking forward more to come!
Grab your calendar and get ready to mark all the dates and click all the links below for the live sessions, webinars, and new classes waiting for you!
---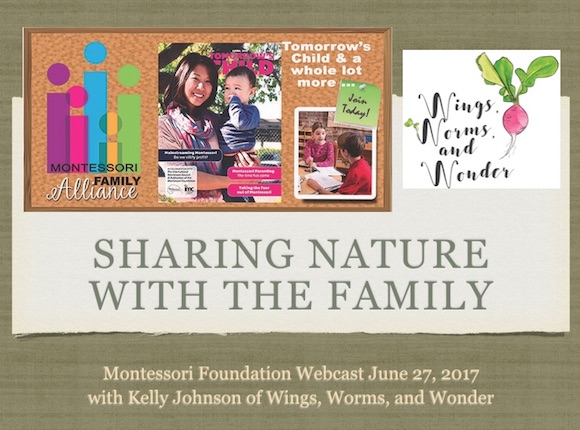 In late June, I did a live Webinar for the Montessori Foundation on Sharing Nature With the Family. If you missed the live, check out the replay here for lots of ideas on the hows and whys of summer nature family fun!
The June Montessori Foundation Webinar was such a success, they invited me back for August!
**I'll be live again August 1, at 1pm est, talking about nature journaling as a family. Stay tuned to the blog and newsletter for the registration link!
---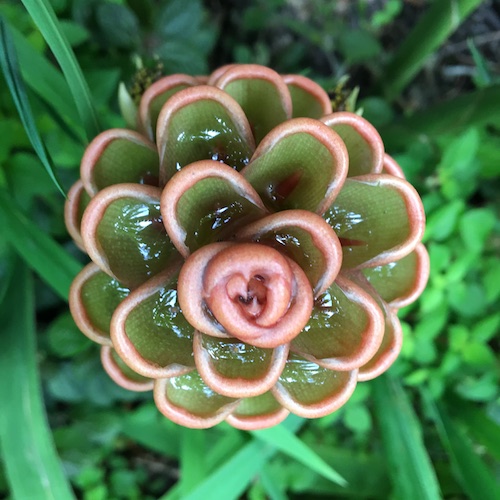 Wonder Wednesday 58 was also the first live Wonder Wednesday hour and it went so great! We explored Palettes of Place and looked at the way color can connect us to nature.
---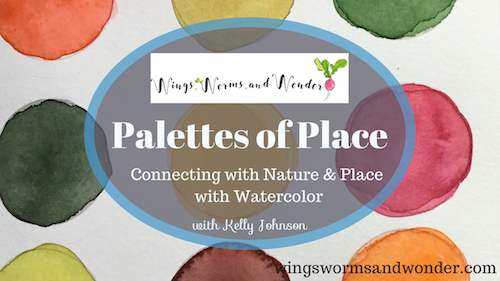 And speaking of Palettes of Place, the live hour went so great, I made a Skillshare class based on the Wonder Wednesday lesson!
It should be live by the end of the week!
---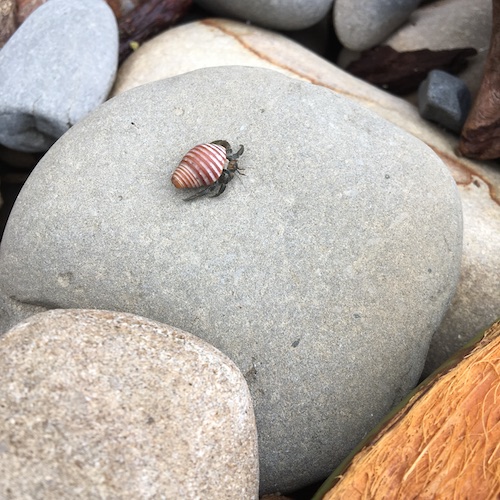 And speaking of live Wonder Wednesdays, the June session went so well, I decided to go live again for the July Wonder Wednesday 59!
It will be July 26 at 11:30 am est.
---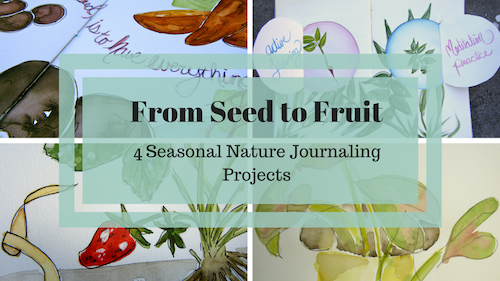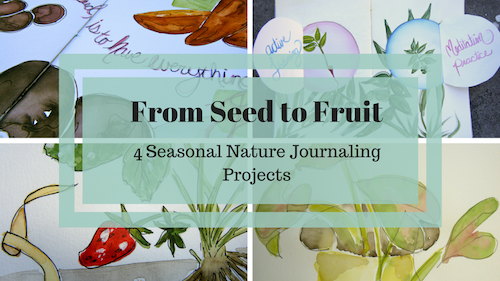 Last but not least, there's a new class in the Wings, Worms, and Wonder online school!
From Seed to Fruit is 4 nature journaling tutorials that focus on seeds, sprouts, fruits, and the completion cycle respectively.
Originally created for a private year long class in 2016, I am excited to now be able to offer you my classes here as a fun little nature journaling seasonal cyclical picnic basket!
+ There's a 50% off sale going on in the entire school through August 1. Grab a great deal on summer nature journaling fun!
---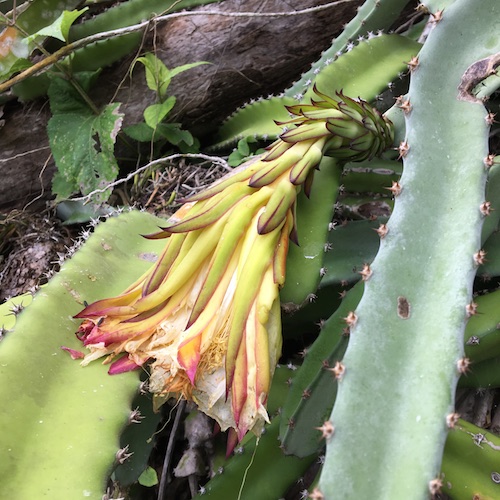 This is a dragon fruit flower I found growing wild on a cliff on a beach in Costa Rica! Gorgeous right? I wish I'd still be around at harvest time!
What nature centric books are fueling your summer? Share in the comments below!
Share pics of your nature journaling pages on Instagram from the classes, replays, or your own adventures @ & #wingswormsandwonder!
Seeds to Sprout:
Learn more about environmental generational amnesia here in this blog post I wrote a while back.
Get your copy of Wings, Worms, and Wonder 2nd edition here!
Join the Wildschooling Facebook group to watch the replay of yesterday's interview with the author of The Nature Fix.
(And watch my Wildschooling live "Wild Chat" replay from last winter too here if you missed it!)
Join my newsletter here for day of reminders and the log in info for all the live fun happening in the next couple weeks!