I hope everyone enjoyed the updates in the Vernal Equinox 2013 newsletter. I know it was a little long and I really do promise to keep it shorter in the future. There has just been so many exciting things happening in Wings, Worms, and Wonder's 1st 6 months!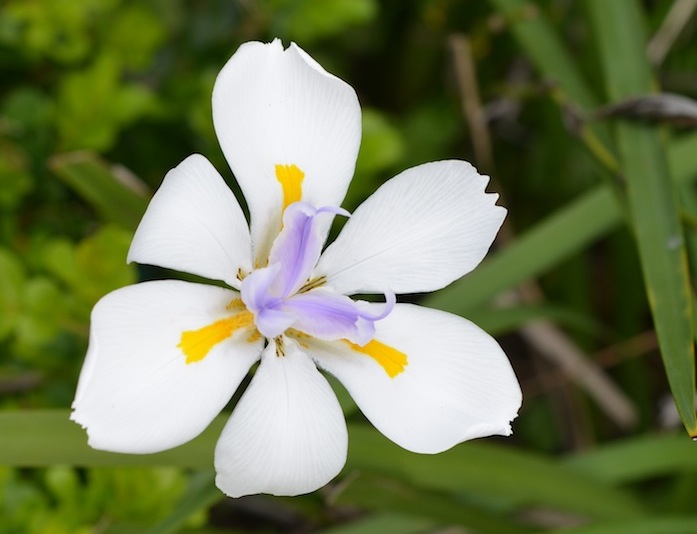 Ok, ok, I won't delay any longer! Through a completely random selection process (using random.org I'm not picking them!), the winner is………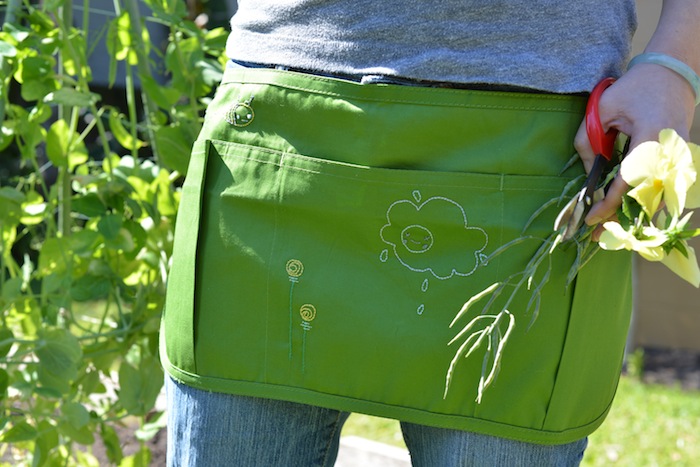 Gaylene Brotherton! Congratulations on your new garden apron!!! Check your email so we can sort out the details!
Don't be sad if you weren't picked because there will be a fun drawing 4x a year with every newsletter! Keep your subscription and you will stay updated on how to win each season's prize.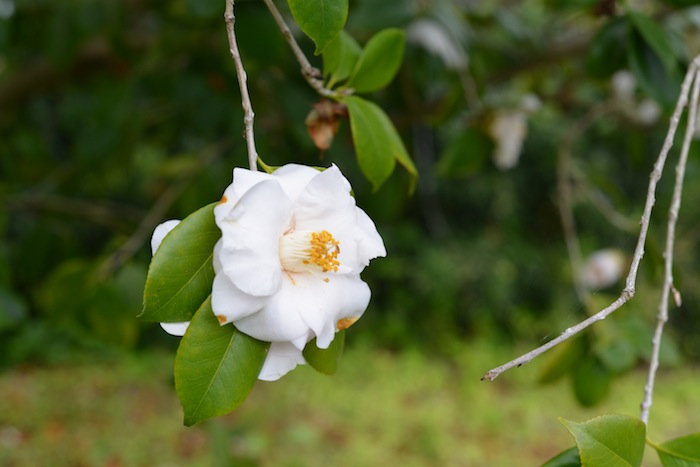 In the meantime, celebrate spring (and spring break!!!!) and please share all the ways that you are connecting to nature as the weather warms up. I would love to hear what you are planting in your gardens, wonder filled stories about kids in nature, or any new ideas you have for integrating gardens and nature into children's lives.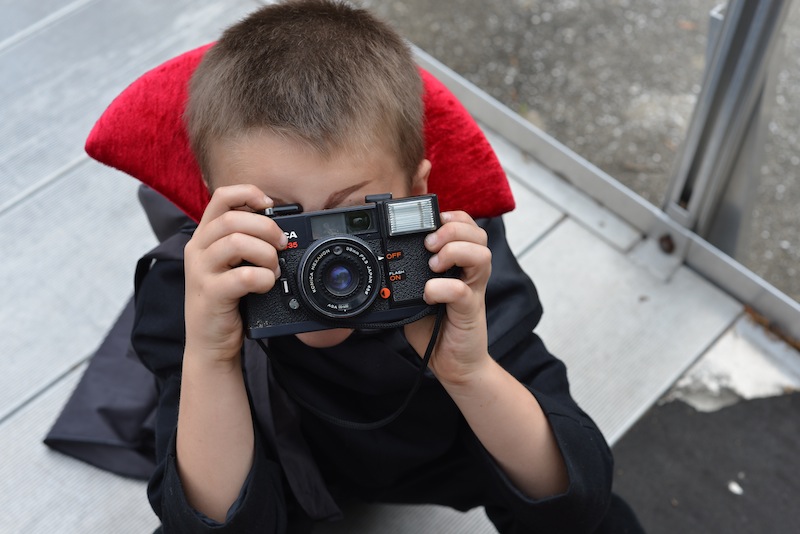 How about using photography to inspire nature connection? Looking through a viewfinder is a great way to get kids looking closely at objects and scenes in nearby nature. My 5 year old nephew loves to take pictures in his backyard garden. This camera doesn't even have any film in it, but he still loves framing up shots and adjusting the aperture settings on this old camera.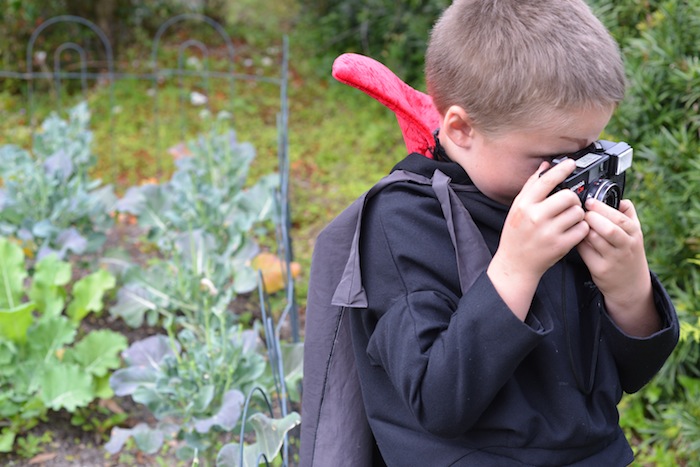 Consider sharing an old film camera with some children you know. Older children may not be sold on pretending to take pictures, so you may want to invest in a cheap digital camera for them, but there is something magical about playing pretend with a 5 year old photographer. (It's not Halloween, but he is also pretending to be a vampire cat in case you were wondering about the outfit. What a great imagination! Why not be a vampire cat on a random Monday in March?!)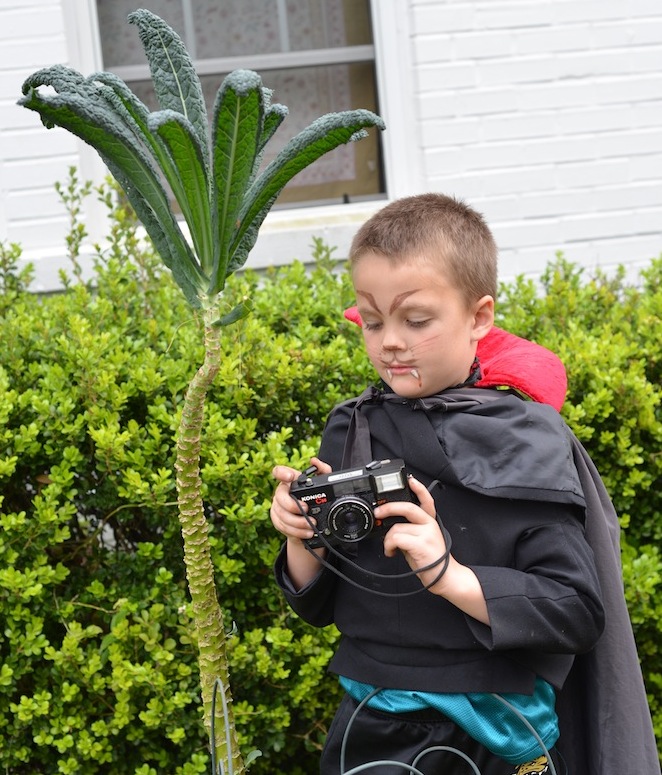 Stay in touch!
Seeds to Sprout:
Celebrate the North American Nature Photography Association's Nature Photography Day
Share nature photos on the Nature Conservancy's website
Tips for taking nature photos with kids from the National Wildlife Federation
Photography tips for kids by National Geographic Kids
Using digital photography to integrate technology and nature from the C&NN
Kids Discover Nature blog post on Photography
Even vampire cat photographer need a broccoli break sometimes!