---
This week's post is different. This spring and this past week have been different.
The past week's events have made us cry, fight, hug, break apart, and come together in ways unseen in my lifetime. For this I am on some accounts thankful, and on others a whole other range of emotions I know many of you may be feeling as well. The seeds of Wings, Worms, and Wonder  germinated in the soil of a 30 year fight against negative aspects of mainstream american culture, both blatant and subtle.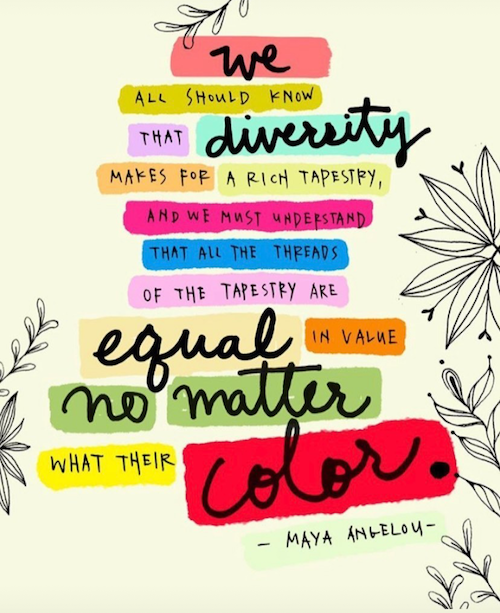 Thanks to Montessorian @sofiabergin for this graphic
Many of you know I'm from the south, the former capitol of the confederacy no less, born, raised and lived my entire life in the american southeast. Overt and covert racism is so integrated into the fabric it seems nearly inseparable – nearly. I was one of the fortunate people who the majority of my family is/was very kind. Not all though.
And I'm more thankful that I am of a personality (exploding with privilege of white girl confidence that I am very aware of) where I don't care if someone dislikes me and I have no obligation to put up with racist, sexist, and homophobic speech or behavior. I don't care if you are my uncle, neighbor, or friend. Hate isn't tolerated and I will call you on it. And if you don't get past it, we're done. I carefully curate my life because life is too short to waste time with hate.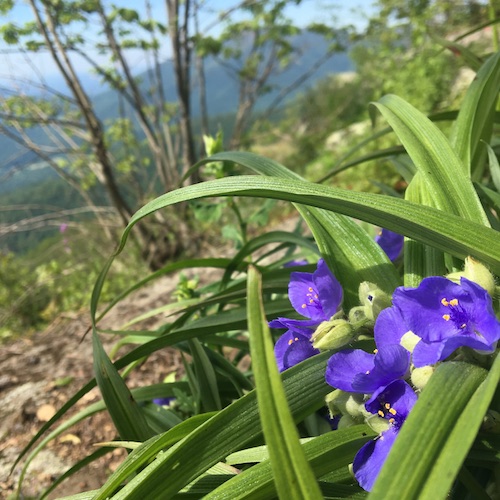 BIPOC & LGBTQIA+ Wings, Worms, and Wonder community members, this post is for you, but not for you.
Y'all relax and have a cup of tea.
Wings, Worms, and Wonder is a corner of the world where humans are safe to creatively connect with our natural world regardless of race, sex, or gender. If the color of someone's skin, or who they love, or how they choose to identify isn't okay with you, then your time in this corner of the world has come to an end.
I love having each of you in the world of Wings, Worms, and Wonder, but if you aren't willing to stand in the gap, acknowledge our failures to our queer, black and brown community members, and join me on the path of reeducating each other and our white communities, this may be where we part ways.

White community members this is an offer I hope you will take me up on. This is NOT a virtue signal or critique.
This is an offer.
Let's grow together in ways that make nature connection accessible, safe, and fun for humans regardless of how they identify or skin color. Being an ally is a series of actions everyday. Ally is a verb.
Here in today's blog post I offer a jumping off point.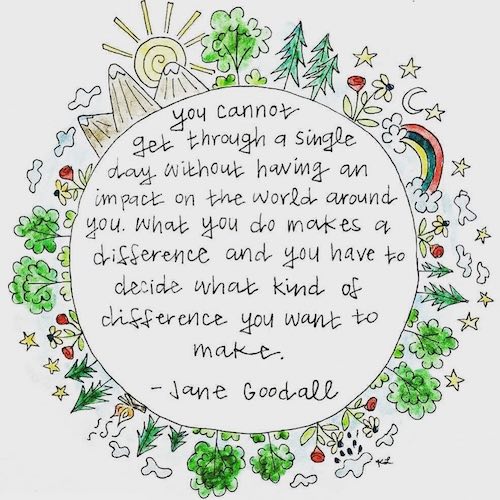 This post is long, but is in no way comprehensive or perfect. It includes thoughts, inspiration, resources, and anecdotes from my own years of studying how to work to make life a little better for black friends and lessons learned from experiences and mistakes I've made. This is not a burden to put on our black friends right now, or ever. It's our work, so let's get to it!
Thank you to all the black and/or queer artists,  advocates, teachers, and outdoor enthusiasts from whom I have borrowed information and imagery from for this post. I encourage everyone to look at the credits on or under the graphics check their creators out!
---
Acknowledgment and Understanding
What does white privilege mean?
It doesn't mean white people haven't had struggles. It means that the color of our skin hasn't limited our access to things like jobs, schools, safety in various situations, and representation in nature activities. At the root it means the color our our skin isn't one of the things making aspects of our lives hard.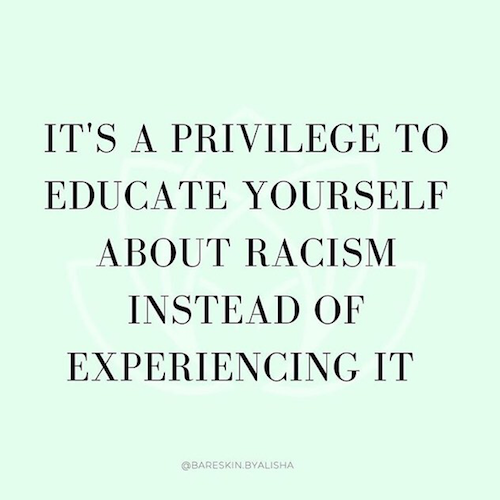 What is inherent bias or racial bias?
It's basically the lenses and life conditioning that we move through the world seeing through. They shape our outlooks and responses. There are some things we never see because they are so out of our frames of reference. Like I have no idea how to survive in the desert because I don't live in the desert. Just like I have no idea how it feels to be told I can't do something because I am black. I just can't know that, because in the lottery of birth my card pulled was white.
This is a tough one because as white people we have lifetimes of overt and covert racist conditioning to be able to recognize within ourselves – and then unpack, but it's never to late to start. And this is a suitcase that seems to keep filling up. The more biases we recognize the more seem to pop up, but just keep unpacking.
What does it have to do with nature?
Well, a lot. White people can go out on the trail without fear or even a thought to cross their minds of of being accused of anything but having a good time. That is privilege. It is not always the case for all people. From fear of attack to fear of accusation, being out enjoying nature isn't always the most comfortable place for all humans.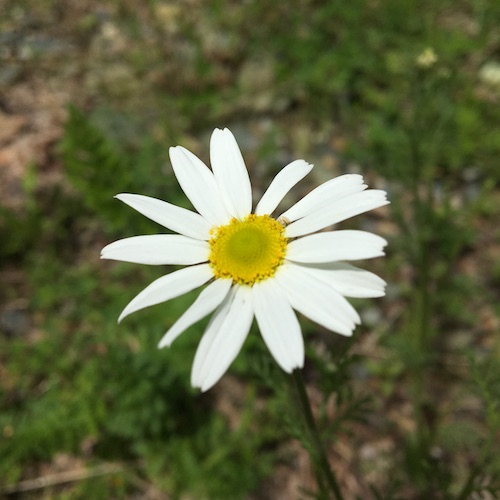 For example, there are tons of white people who would not consider themselves racist, yet their conditioned racial bias prompts them to say things like:
"All Lives Matter," well, duh of course they do, but right now we're giving special attention to black lives. It's like cancer – no one with liver cancer is angry at people with breast cancer at a breast cancer run. We all agree finding cures for all cancers is super important, but at that particular marathon the focus is on breast cancer. Same with Black Lives Matter, of course all lives matter, but right now we are focusing on black lives.
and
"I don't see color." Well that is just silly. Unless you are color blind you see color and know that your skin is different from your friend's. Don't erase that persons blackness and pretend like we all are treated equally in the world. See that color difference, celebrate it, and stand up for the difference so that all skin colors are treated equally.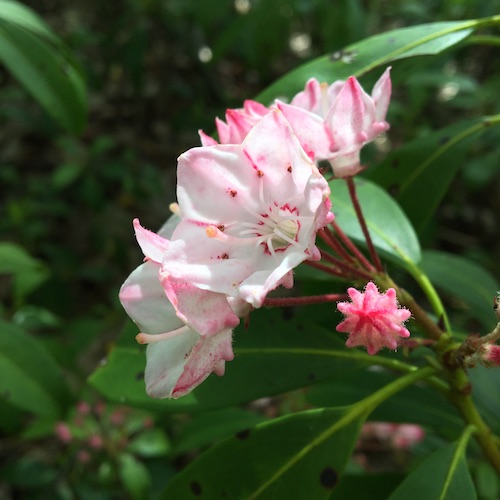 ---
Don't be afraid to get messy
In the garden we don't worry about getting our boots dirty. When learning to paint, you get more paint on your clothes, but once you practice your technique it gets less messy. Talking about racism at home or work can get messy, but it's okay. It's incredibly important. We as white people must put ourselves out there and make ourselves vulnerable in order to stand in the gap for our black community.
As my friend Yuko Miki said so eloquently this week,
"Your discomfort is fleeting and a small price to pay."
Stand in the gap means that when we are in a situation where someone says something racist or homophobic – in front of a black or LGBTIA+ person – or not – we speak up. White silence is not supportive, it is not neutral. We stand in that (potentially awkward) gap of space between the person making the comment and the person the comment is aimed at. We speak up for our black and queer friends because this mess of racism and homophobia is in our house, not theirs. We need to clean up the spills.
And hey, go ahead, make that person saying racist and/or homophobic things feel uncomfortable. Good. Growing pains may be uncomfortable, but we can push through them to a better place.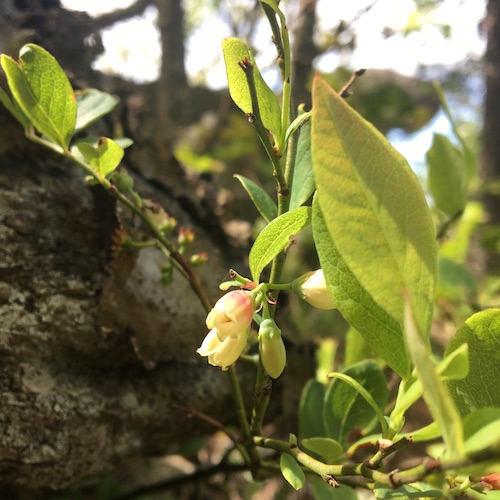 Then, start talking about how to vote out racist prosecutors, explore within how to increase funding for schools with a majority of Black students, bring up equitable hiring practices at work, speak up for structural change. That's where the real work is done. Yes, stand in the gap when people say racist things, but also speak up and contribute to long term system changes.
"Find the BIPOC people in your own community and support that work. Listen to what they have stated they need to do their job and get them that s**t."  ~Ijeoma Oluo
We will make mistakes. It's okay, that's how we learn. Just listen, apologize, learn, and do better next time. I have made lots and will make many more. I apologized to my best friend just this week for an incident where I was dismissive in a situation that happened 4 years ago in which my response to the situation has bothered me.
---
Unburden our black and brown and queer friends
Don't ask them to teach us about how to be anti racist or how to talk to our racist aunts, or to offer resources so we can learn more about the African American experience. Don't fetishize drag queens and queer culture.
As MC Paul Barman says,
"If you don't know, look it up."
That's what the internet is for!
Don't cry to to our black and queer friends about our straight white guilt or whine how sorry we are. That is not their burden. We can talk to our moms, dogs, tomato plants, or other white friends.
I guarantee you no black person wants to hear how bad we feel. Consider for 2 seconds how it feels to carry the burden of 400+ years of systemic racism.  We need to get past those self centered emotions and to do this work on ourselves and in our white communities.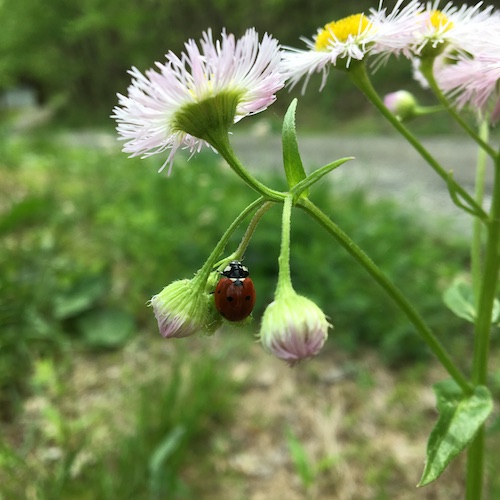 ---
The virtue signal – Let it go
No, we do not get a cookie or a gold star from our black and/or queer friends, students, and colleagues for (finally) stepping up and doing the work that needs to be done to dismantle systemic racism and homophobia in america. Actions speak louder than words.
Here's an example of a virtue signal. For the past 10 years, 95% of my garden students are black. I've taught entire families and some of my first students are now adults starting families of their own. In that time I can't tell y'all how many white people I've seen come into the community in which I work, drop off something (a plate of cookies, a donation, a check, (used underwear, don't even get me started on that one), or any number of things). That's nice and fine (except the underwear).
Here's where the problem lies:
They want to take a picture with the kids, and then we never see them again.Well well, don't they look like the good samaritan to their white friends who pat them on the back with likes in that social media post, posing with a bunch of low income black kids and the bag of xmas toys.
It is a sweet gesture poisoned by a virtue signal.
Sure, make donations of time and goods, but keep it to ourself. Why do those followers need to know? Who does that post benefit (not the kids) and who's ego is it feeding? Show up for any number of underserved communities because it's working to make the world a more just place, not for the likes. The reward is it helps makes the world better for millions of people.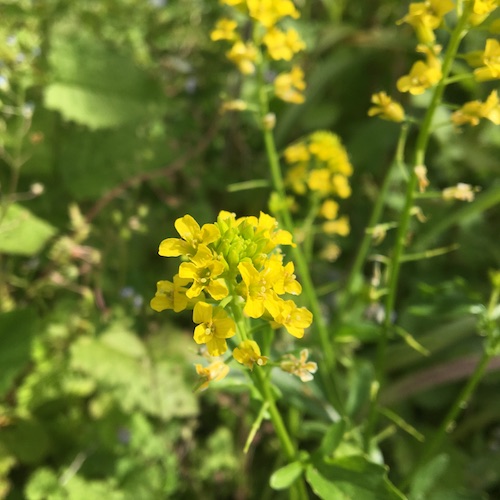 ---
Insider/Outsider: Trust is Earned
When I started out in 2012 working with my garden students, I was the outsider. I still am an outsider, and that is just fine. It is important to understand that communities are complex and when entering into a new community, to know that we need to do more listening than talking.
It's not our place to push our ideas of what we think a community needs onto its members without their input and consent. We don't know what they need, regardless of what we think we may know about what a community – in which we are not a part – needs.  Ask questions. There is not a thing in the world wrong with that.
We are not white saviors, no matter how much colonialism and the racially biased media tells us we are. If we want to contribute to a community, ask the people, what do you need? How can I help? We are humans all living similar lives with similar wants, needs, and dreams. When participating in discussions, don't talk over. Keep the space open for the insider members of the community to lead.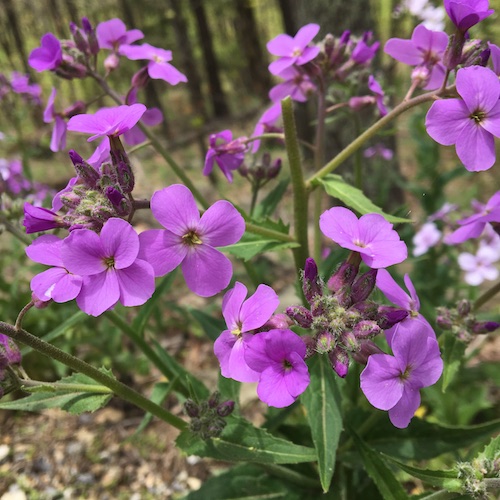 Most of my black colleagues and students and their families trust me now, but that trust wasn't given – and very rightfully not. It was earned. I study, learn, listen, stumble, apologize, and repeat. I show up for my students consistently, in their community, for a decade. I value them and their families' trust and I love each of them with all my heart.
I intend to keep that trust and keep showing up for them. I know they have every right to revoke their trust at any time.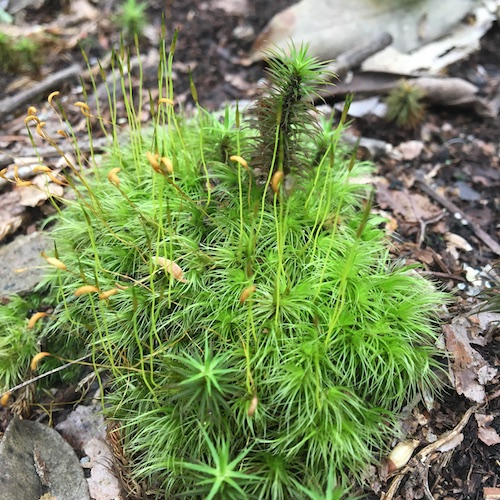 I intend to keep working to make nature a fun and safe place where my students can feel inspired and empowered.
I look forward to showing up with you and continually working on: being the best teachers we can be, effective outdoor allies, and earning the trust of our queer and black and brown friends, colleagues, students and their families.
I am more than happy to have these conversations, share my experiences, and share further resources.  I'll do my best to answer any questions through my studying and lived experiences, and from my mistakes that I've learned lessons from. This is not a burden to put on out black friends right now, or ever. It's our work, not theirs.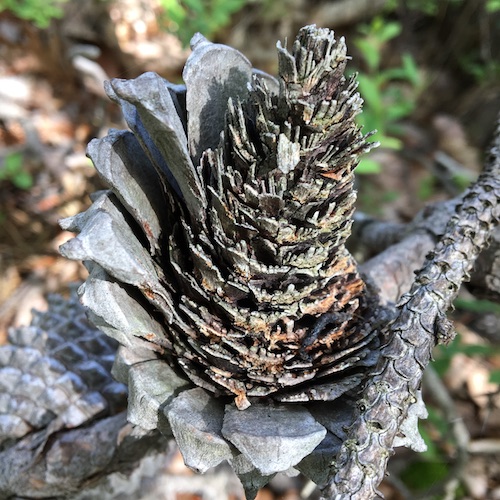 ---
Representation
In our lives with our children and students, make absolutely sure that all humans are represented in daily life. Black humans are wildly underrepresented in the outdoors for many reasons. (One example, the recent example of the incident where birder Christian Cooper was threatened by a white woman while simply birdwatching in Central Park, NYC. )
From out on the trail or in the surf break to  kids books, to the places you frequent, represent and expose children to as many people and cultures as possible – not as spectators – on connected human levels of compassion.
For example, when I was teaching full time, I was aware of how our affluent private Montessori school was very white and was located on the edge of a majority black low income neighborhood. My students rolled into school each morning in expensive cars, often watching tv in the back seat, completely unaware that there was a whole population of children within arms reach that they didn't know.
I literally had a white student tell me she wanted to move to Washington DC when she grew up "because there are black people there." She had no idea there were black people literally 2 blocks away. This is not education for peace.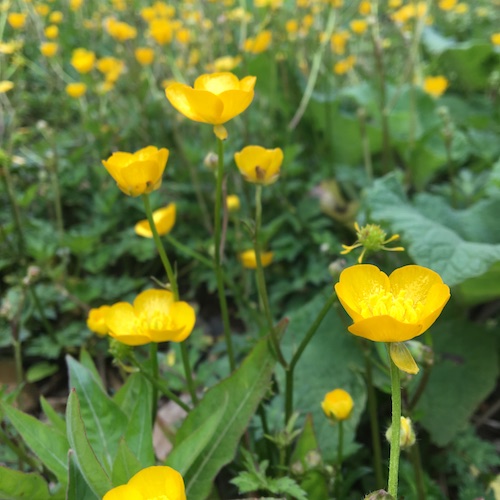 To try to bridge this gap, I started an after school club that focused on the food and cultural/spiritual aspects of the Montessori fundamental needs of humans lessons. Each month we rotated working in the community garden, stocking shelves at the food bank in the neighborhood, and going to make friends at the local after-school community center.
Each visit to the community center wasn't us coming in and imposing something onto the kids there. With the adults that ran the center, I crafted cooperative activities and games where the children could play and make friends with each other to build community. It was very sweet and many smiles and good times were had by all. Small actions can have meaningful long term impacts.
Representation is huge for inclusion.
Cis straight white people are so used to seeing ourselves everywhere in the media we don't even know what it's like to not feel represented in american life – to feel left out or invisible. So focus on representation, be aware of what resources you present from books to notable personalities, and make sure all your students see themselves all the time – not just during Black History or Pride months.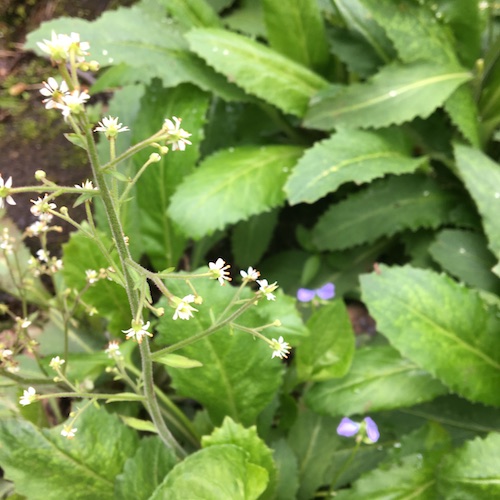 ---
But what do racism and homophobia have to do with environmentalism?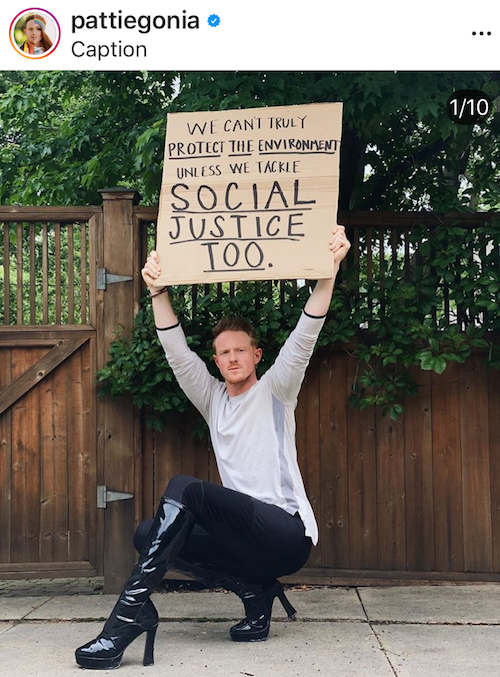 It's a cycle, and like in a circle when a link breaks, the circle breaks. Where equal rights and environmentalism intersect – it's called intersectionalism. This term is most often encountered in academic and feminist circles, but really we experience it all the time without realizing it.
It's complex and could be a series of posts; very basically think all people and planet over profit. I offer this concise description of intersectionalism and how it pertains to the environmental movement and environmental education by @greengirlleah. And encourage you do delve deeper.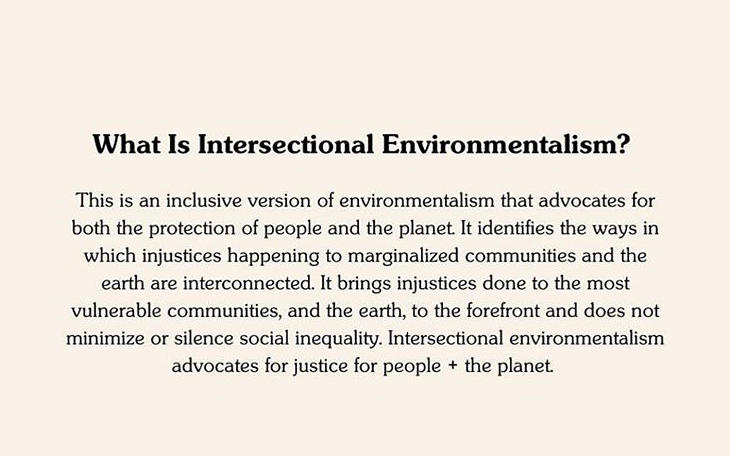 How can we, as allies, work to make the outdoors more inclusive? Again, I offer the words of @greengirlleah and hope you'll take this pledge with me: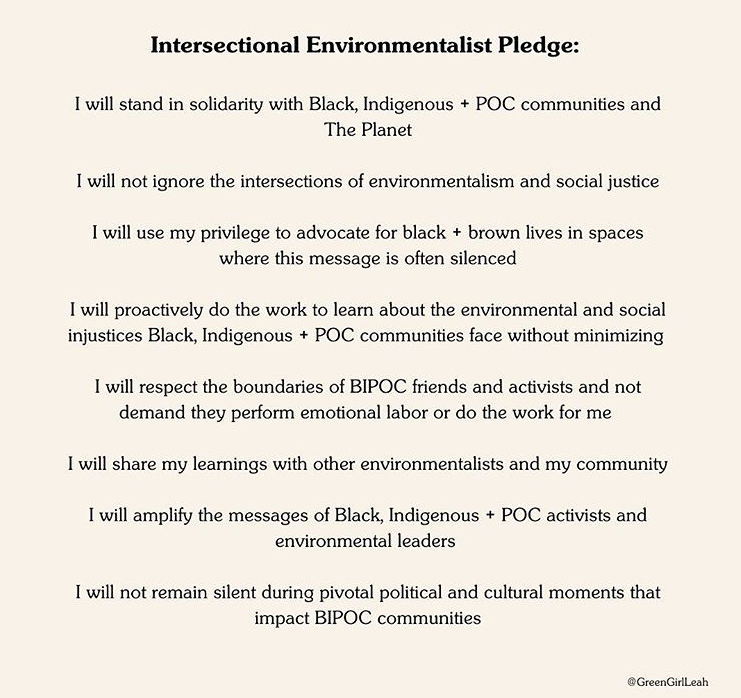 Not so tough, right? (BIPOC = Black, Indigenous, People of Color). One way to do this is to support outdoor organizations and companies that promote outdoor intersectionalism. Talk to our local outdoor shops, state and city parks, community gardens, farmers markets, and outdoor organizations on how together we can help make the outdoors safe and fun for everyone.
---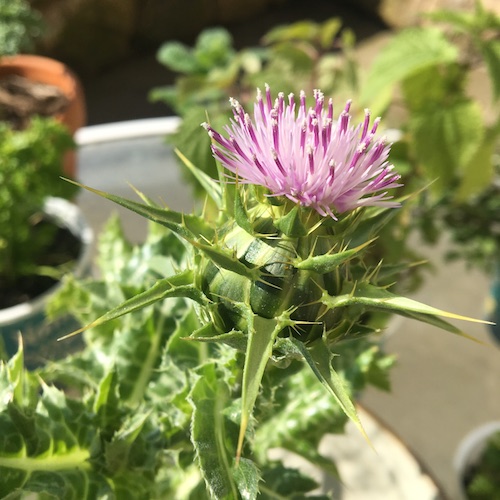 Again, I don't say any of this to virtue signal. I say it because this is an honest learning space. I've had conscious experience in this area, and I continue to learn how to be a better ally and work to dismantle systemic racism.
Ready to show up and continually work with me on being the best teachers and outdoor allies we can be?
I would be happy to have those conversations, to share more of my experiences, to share more resources, and to do my best to answer any questions you have. I would be happy to share my studying and lived experiences and the lessons and mistakes I've learned from thanks to many wonderful humans within BIPOC and LGBTQIA+ communities.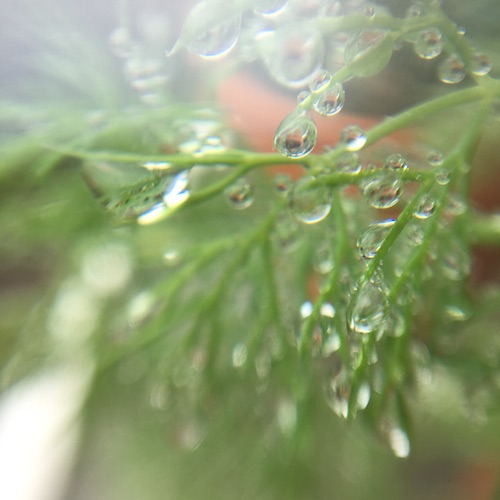 Again, this is not a burden to put on out black friends right now, or ever. It's our work. If you want to talk or bounce ideas, feel free to email me.
Let's join together to be the best allies we can be! Elevate and support melanated and LGBTQIA+ voices.
There's no outdoors for all when racism and homophobia exist!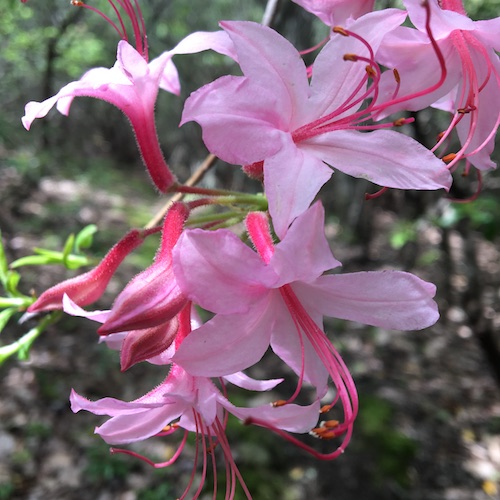 ---
Do Something. A few resources
This list is the teeny tiniest tip of a huge iceberg. Dive in and you will discover a whole world of wonderful people doing wonderful work in the world.
On the Wings, Worms, and Wonder Instagram profile, I'm compiling a growing stories highlight of resources called BE AN ALLY. The vast majority of the resources and offerings are from black and queer voices.  These are people of color who are generously offering to educate people on being allies and anti racist. Check it out and jump off on your journey.
Take people offering up on their offers – when they offer. And when appropriate, compensate them for their time, just like you would anyone else teaching a class. And remember, not everyone wants or is in a place to teach us how to be better.
So let's not ask our friends to teach us, instead hug them (with consent). It's not their job to teach us right now. We need to get out there and educate ourselves. There are lots of sources -especially now!

Books
Children's books – there are soooo many wonderful representational books out there!
Skin Again by bell hooks
You Matter by Christian Robinson
A Kid's Book About Racism by Jelani Memory
This Book is Anti Racist: 20 Lessons on How to Wake Up, Take Action, and Do The Work by Tiffany Jewell

Listening with My Heart: A story of kindness and self-compassion by 

Gabi Garcia

 Julián is a Mermaid by Jessica Love

I am Jazz by Jessica Herthel and Jazz Jennings
Sparkle Boy by Leslea Newman
Peanut Goes for the Gold by Jonathan Van Ness
When Aidan Became a Brother by Kyle Lukoff
Worm Loves Worm by J.J. Austrian
A Family is a Family is a Family, by Sara O'Leary
Pink is for Boys by Robb Pearlman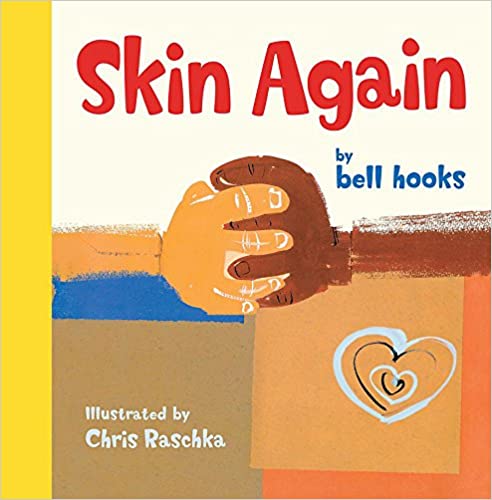 Adults, again this is just a few to start:

Short on time but want to contribute financially or uplift Melanated voices through your platform?
These are just a teeny few of the many organizations you could support. (Remember, social media reposts great, but aren't a substitute for actions.)
Black woman owned outdoor advocacy organizations Brown Girl Surf and Girl Trek. 
@BlackAFinSTEM and Black Birders Week
Embracing Equity – "Embracing Equity is a community of educators, parents, children and change-agents who are on a journey of integrated social justice, anti-bias, anti-racist education for every child."
Camp Brave Trails – summer camp for LGBT youth
Thanks to @she_colorsnature for the following list of Instagram profiles: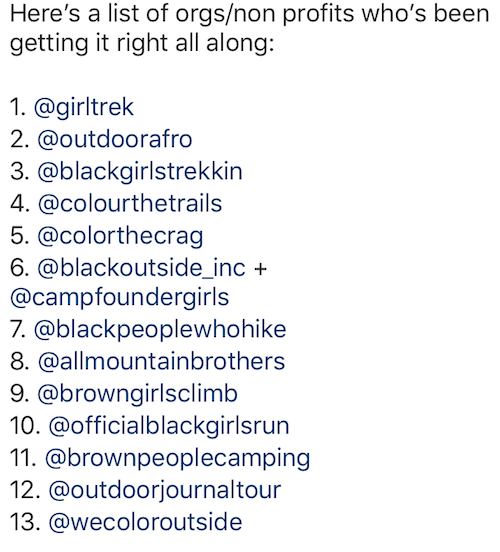 @bravetrails thank you for these donation resources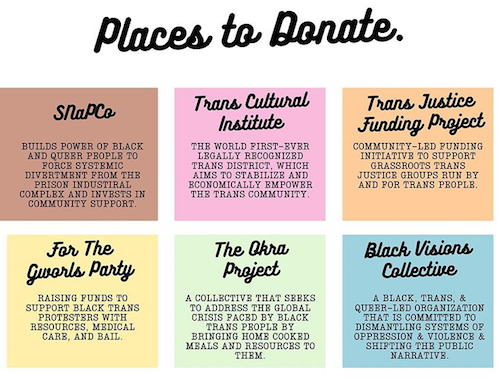 @cleogreeene_tv Thank you for this resource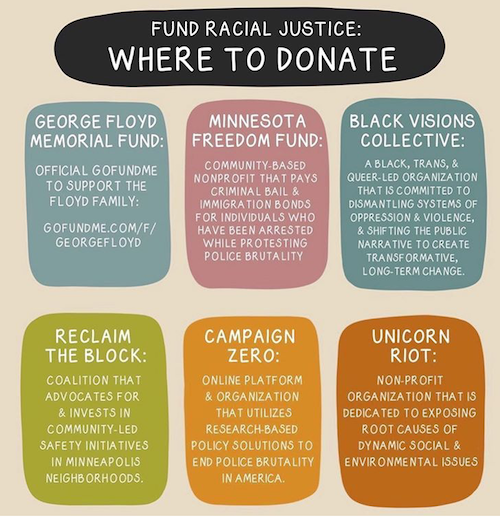 As we move forward in the landscape, embracing each other's pain, anger, loss, love, joy, and healing, I look forward to this journey with you. In a shared love of nature, let's go down this path denouncing racism and homophobia in all manifestations.
So with my heart on my sleeve and a desire to help in any way I can, I wish you all safe action, healthy mask wearing virus free weeks to come, and a happy pride month!
Let's get to work!
Your working for a world where everyone is free to enjoy the outdoors without fear friend, Kelly
**I will not debate anyone on these topics, so don't bother emailing me any ifs, ands, or buts. I will ignore them. No one wants a "but" in their face, as Marshall B. Rosenberg of Nonviolent Communication says. Any hate speech commented or responded will be deleted and blocked.**