I am glad you're here today! I feel so strongly about the importance of this week's topics and thank you for taking your valuable time to explore them with me and apply them to your teaching, parenting, advocation for and interactions with children. The foundations we preserve today will flourish in abundant biodiversity tomorrow. This post is a revised excerpt from an academic writing I did on the mouthful of a term–environmental generational amnesia–and what we can do as teachers to start easing this effect. I find the exploration of this theme presents important insight and research that inspires and supports the "importance of children's direct encounters with relatively healthy and diverse natural systems" (120.) –And supports my goal of helping adults create experiences that provide natural wonder for the children in their communities.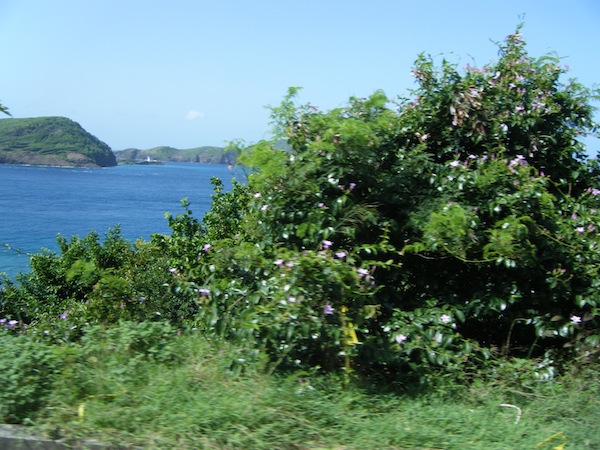 St. Vincent, the Grendines
Environmental Generation Amnesia is a concept that I feel is increasingly important for adults seeking to connect children and nature to understand. In a nutshell, it is the understanding that with each generation, the belief of what is pristine nature is progressively degraded. I face this regularly when visiting the Florida Springs with my nephews. What the boys are taking as pristine nature spring waters are only a shadow of what they were even a decade ago. Once crystal clear aqua, the springs are now emerald and choked with algae due to pollution and water overuse. So as adults, my nephews will only know how to restore the springs to what they believe is their natural state, but what is actually a far cry from an abundantly healthy spring.
I was first introduced to this idea through the work of University of Washington psychology professor Peter H. Kahn, Jr. His work addresses "from a psychological stance – two world trends that are powerfully reshaping human existence: (1) the degradation if not destruction of large parts of the natural world, and (2) unprecedented technological development, both in terms of its computational sophistication and pervasiveness." These ideas are incredibly important as we navigate creating a balance between our natural and technological worlds and the ways we will teach an equal value of both to the children in our care.
Neptune Beach, FL
"An integral wisdom requires that ways of being in the past remain accessible to the present" (220).  This idea is not new, but the question is how can historical conservation knowledge be applied to a vastly different modern landscape.  The environment has been depleted so quickly in the past century that each generation's idea of what "nature" is, is different.  "With each ensuing generation, the amount of environmental degradation increases, but each generation in its youth takes that degraded condition as the nondegraded condition–as the normal experience" (106).  This phenomenon is "environmental generational amnesia" (106).  The baselines of the modern child's perception of the environment is problematic because they experience very little, if any, pristine nature and the nature they do encounter daily is highly regulated, therefore as adults these children may value structured nature over wild nature because it is what they know to be "natural" and not work for the protection of wild nature and biodiversity as adults.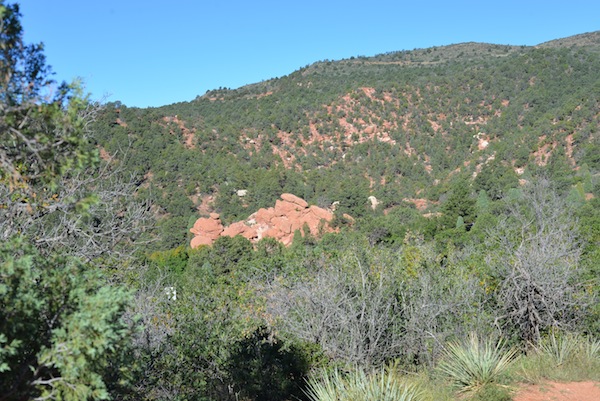 Colorado Springs, CO
There are 3 types of experiences with nature available to the modern child: direct experience meaning the actual physical contact with natural settings and nonhuman species, indirect experience understood as actual physical contact in restricted, programmed, and managed contexts, and vicarious or symbolic experiences which are defined as the absence of physical contact…where nature is encountered through technologies like television, film, or computers, and even books (119).
While all serve a purpose in the child's development, they cannot be substituted one for another, especially symbolic for direct. Direct experience in wild nature is essential for bringing an end to environmental generational amnesia.  If children do not have a foundation of what actual healthy nature is–meadows, wetlands, forests (112)–they will not understand to what degree the environment needs protecting and restoring as they mature.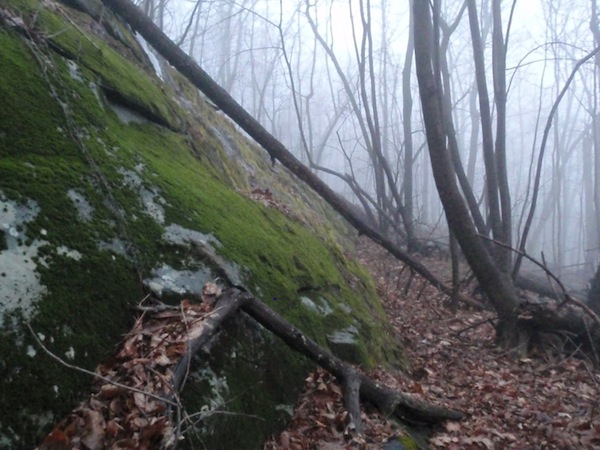 Nelson, VA
Indirect experiences, like gardening and parks, are valuable and beneficial in helping children learn initial connection and sparking wonder, but will never replace the benefits of direct wild experience.  Vicarious or symbolic experience should be used only as a follow up to actual experience, but unfortunately is being marketed as a viable substitute because of its ease.  "Few areas of life provide young people with as much opportunity as the natural world for critical thinking, creative inquiry, problem solving, and intellectual development" (125)–all skills coveted by current educational models, yet children continue to be deprived, of what could be considered their evolutionary birthright, to nature.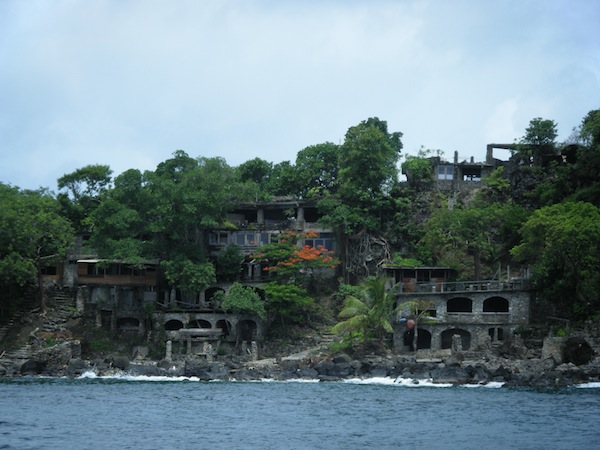 Bequia, the Grenedines
Most indirect nature activities provided to children are too structured, nature too controlled, and adults too close.  There is no allowance for chance, risk, or to developmentally test bodily limits and therefore no adventure and little sustained interest for the child. You may think it is strange to hear me say this considering my constant advocation of children's gardening, but in person I often speak on the garden as a foundation for connections with wilder larger nature. We need both and we need to educate for ecoliteracy rather than just about the environment as if it is existing separate from us. Modern children need "ground where the hand of man has held back and the minds of boys and girls can engage with plants and animals and dirt" (323).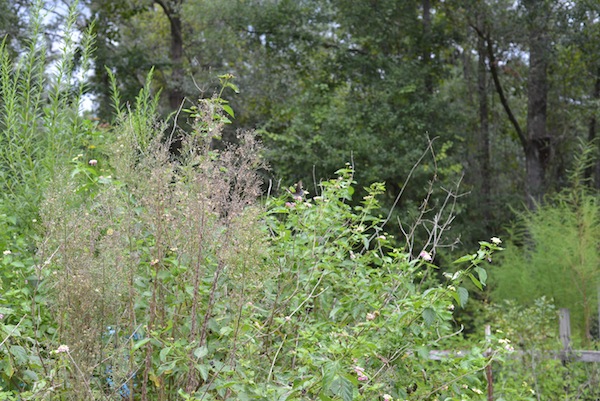 Micanopy, FL
Children construct rich and varied conceptions and values of the natural world,…but as we degrade the environment,…we are destroying the wellspring of our children's psychological constructions" (112) and continue to contribute to environmental generational amnesia in modern youth.   Teachers, in formal and non formal settings can provide a substantial remedy by using "historical diaries and historical novels to convey a sense of the landscape of years past" (112). We can place experiential environmental work into a context and provide a vision of how nature could be and should be.  Using this interdisciplinary model, including direct, indirect, and vicarious nature experience, would have deeper reaching effects on the child's assimilation of the experience and information.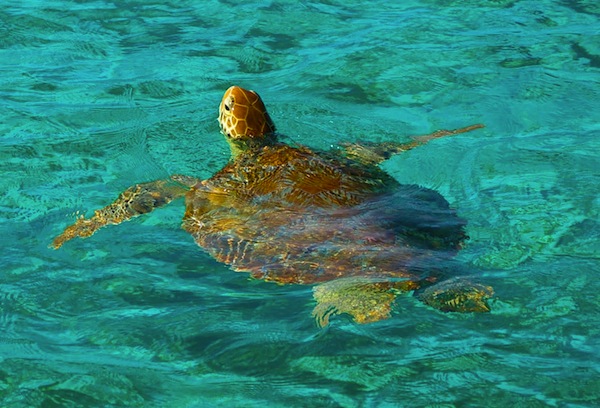 Bridgetown, Barbados
We must reinforce the themes of nature's quality and the quantity of time children are allowed for independent experience.  Children need this time to develop "the states of mind that inspire conservation and activism" (312). It is undeniable that in order to sustain a healthy and creative human species we must recognize our dependence on nature for our wellbeing.  We must stand up against further destruction of wild nature and for the restoration of more wild and "green" areas.  We must look to the past, to a vision of a more unspoiled nature, and demand that be the baseline for future generations' idea of what real nature is. Then we can look at the present and to the near future  possibilities of reattaining a less degraded natural landscape.  Perhaps this could be accomplished by getting back into nature as adults, by tapping into our pastoral inspiration and connecting to the creative power of nature.  We must turn off the televisions, put the reigns on over development, and take our land back.  It is our evolutionary right.
Work cited: Kahn, Peter H., Jr and Stephen R. Kellert, eds. Children and Nature: Psychological, Sociocultural, and Evolutionary Investigations. Cambridge: MIT Press, 2002. Print.
What are your experiences with Environmental Generational Amnesia?
How are you easing this effect?
Seeds to Sprout:
Peter Kahn's bio/bibliography and  work as Director of the Human Interaction With Nature and Technological Systems (HINTS) Lab.
Audio of Peter Kahn on Environmental Generational Amnesia
Check out an essay by Khan on the subject for yourself. print it off and give it a read. You will be glad you did and very inspired.
I tried to balance the heaviness of these posts with really pretty nature pics. Do you need more? Check out these 27 Surreal Places to Visit. I am ready to book a ticket! After a trip to these places there will be no environmental generational amnesia~these pictures are breathtaking!! (The sea stars in the Maldives are where I'm going to start)
See my personal experiences of environmental generational amnesia expressed in The Springs Eternal project. I know I'm not alone in this Florida readers!
Burnsville, NC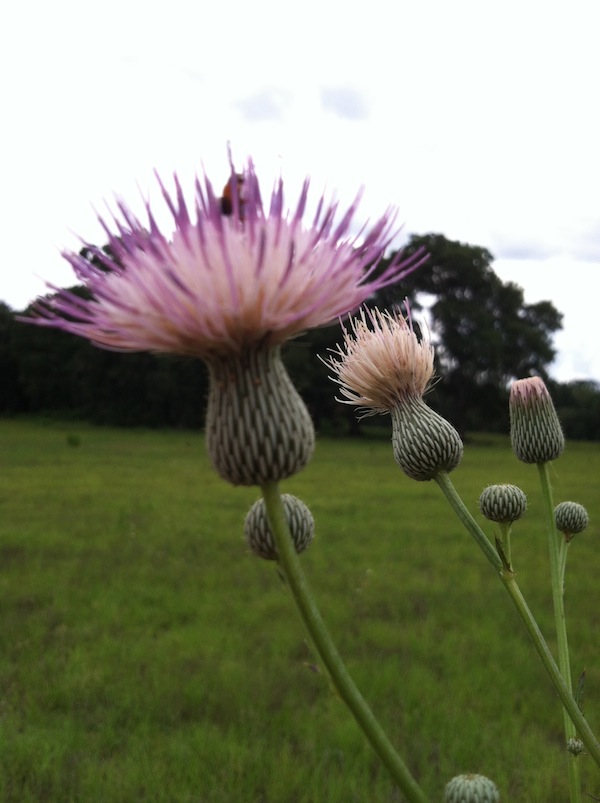 Micanopy, FL