The 7 Day Creative Connection Challenge started Monday!
Will you join the fun with me? Take it as seriously or as relaxed as you want or your schedule allows.  No pressure & it's not too late!
Draw, paint, sculpt, sprout, collage, compile – express the prompts however you like!
Get some little ones involved and learn a lesson in making art fast! Making art with kids is often intuitive spontaneous expression at it's best!
The only things you have to do to play along is:
Create something inspired by the nature prompts

using any style or media you like form food to seashells to paint to pencils and poems!

Snap a pic

of your nature prompt inspired by your creative connection.

Post it on Instagram the day of with #wingswormsandwonder

so we can see and tell you how awesome it is!
What's stopping you?
Share in the comments below!
(No excuse is too small, we totally understand. Try to do jus on or 2 days if it feels overwhelming. I once didn't participate in a challenge because I didn't like the dress the person was wearing who was hosting it. Since I didn't like that dress, I figured we had nothing in common, so I shouldn't participate. Was that the real deep down reason, I'd say no, but it was my excuse at the time!)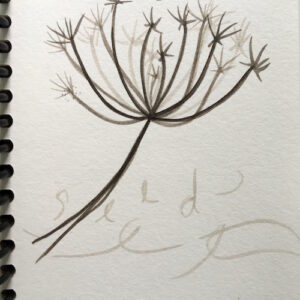 Seeds to Sprout:
Check out the participants here on the #wingswormsandwonder feed!
Read the full post to get inspired on the ups and downs of challenges here!