---
Now that August is here, how's the garden looking?
A little crazy? Tight and tidy? Thirsty if you're down here in the deep south or desert? The heat and rain (or drought) of middle summer can be quite inspiring weather for garden plants to go wild – or go south!
Well, never fear! We kick off our summer guest post series with a post by writer of self improving home improvement, Derek Lotts!
I know his ideas will inspire you to get out there and tame back that garden! Make your outdoor space an inspiring place of whimsy – rather than somewhere to get lost in the watermelon vines!
Let's check out his great ideas for getting the whole family-especially the kids- unplugged, outside, and engaged in sprucing up your family's nature spaces this summer!
---
5 Tips to Renovate Your Garden
and Create Your Own Whimsical Place
If you're lucky to live in a home with a nice backyard and you still haven't made the most out of it, it's time to make some changes!
Garden renovation doesn't have to be a long, pricey, and difficult process. Borrow a bit of creativity from your kids and transform this space into a magical retreat. After all, you have the most important ingredient already – the beauty of nature.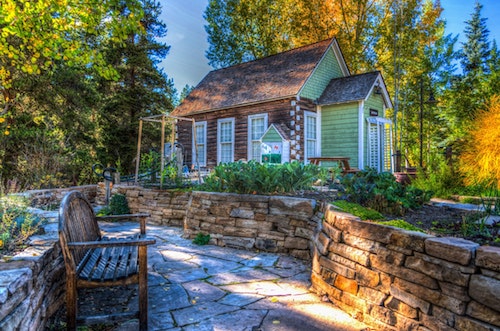 1. A stunning fence
Forget about wire fencing. There's nothing like an old-school board fence that can so easily transform your garden into a personal and relaxing space. It's pretty easy to install a board fence. You can also choose a pastel shade to match the whimsical feel you're trying to create.
However, don't forget about the little details. In the end, these are the most important finishing touches. Instead of expressing their creativity on your interior walls, get your kids busy and allow them to unleash their inner artist onto the wooden fence. Hand prints, writings, and all kinds of interesting drawings will truly make a huge difference.

2. Flower drawings
This is one of the most interesting and unique ideas when it comes to your garden decoration. Of course, you can plant your flowers along the fence, but why stop there?
You don't have to be an expert gardener in order to plant your flowers in a unique way. You have probably already heard about artistic parents who transform their kids' drawings into real paintings or jewelry. So, why not do the same for your garden paradise? Get your kids involved and ask them to help you renovate the garden by drawing their own images of the flower layout. You can pick your flowers together and create a fun family project. Of course, you can always use low-maintenance plants and flowers for this task.

3. A garden path
You can't have your own piece of fairyland without a garden path. There are truly many budget-friendly ways to create a path. From gravel, bricks, and planks to concrete molds, this project can be done quickly and efficiently.
What's more, pouring concrete into a mold is not difficult at all. Actually, choosing the right mold for your whimsical garden theme can be the most challenging part.
So why not let the children decide what type of garden path they'd like to walk on the most? It doesn't even have to be concrete – have your kids draw up a mold design and fill it up together with whatever material you choose. Still, if you do opt for concrete, it would be best to pour it on your own. You can ask your kids to leave their shoe and hand prints later on.

4. Create a shade
It's important that your whole family is protected from the elements as they enjoy the beauty of the garden. However, not many homes have covered patios and you can't always count on trees to protect you.
That being said, your best option is to install commercial shade sails just above your patio. Even if it is just your hammock or outdoor furniture that needs protection from the elements, these shade sails will ensure that your outdoor oasis is always safe from different weather conditions.
However, the appearance of shade sails can minimize the whimsical feel a bit. So, why not hang fairy lights as well as plant pots on them? You can go with vine plants for a greater impact. Just imagine how pretty and relaxing it will be to spend your evenings there together with your family.
5. Add the accessories
Finishing touches are definitely the most entertaining part of your garden renovation project. There are just so many things that you can try out. Do your kids enjoy fantasy books and movies? Ask about their favorite ones and make them garden road signs that say Hogwarts, Narnia and any other magical place they like. Your kids can paint the signs once you make them.
Don't forget about the toadstools! Not only are these perfect for a child, but they contribute to the magical feel as well. It's pretty easy to make toadstools. As you put up the logs, ask the kids to paint the bowls that would go on top, in red and white dots.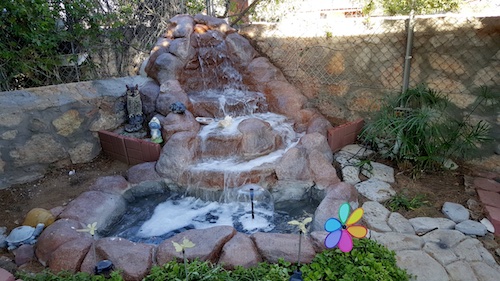 You can have your kids think about imaginary names for the flowers and plants in your garden and their magical abilities. Then you can post little descriptive garden signs next to these plants. Or, you can simply use this opportunity to teach your kids about the life cycle and nature of every plant in your yard. Build a swing, put up some torches, add garden gnomes… the options are endless!
There's nothing more whimsical than a child's laughter. Transform your garden into a place that they would love to spend time in. Remember, there's nothing like nature to boost the child's mental and physical development.
---
Guest Post Author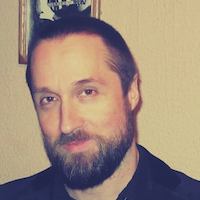 Derek Lotts writes about décor, gardening, recycling, ecology and everything related to home improvement.He thinks all these fall under self-improvement. He believes in the power of sharing ideas and communicating via the internet to achieve betterment.
---
Which idea would you like to implement first?
Share in the comments below!
Share pictures of your whimsical nature places on social media and tag us @derek_b_lotts & @wingswormsandwonder!
Seeds to Sprout:
Once your garden is all freshened and whimsy'd up – have a party! Get ideas for the perfect backyard summer party from Derek here
Follow Derek on social media for more indoor and outdoor recycling and decorating tips: Twitter, Facebook, Google+
TODAY at 1pm, est, join me live with the Montessori Foundation Family Alliance t talk nature journaling with the family! Click here to register for free!