Summer camp fun isn't just for kids! Summer vacation is just as embedded in the grown ups' life pattern as it is the kids'. "They" did, after all, condition us from early childhood to feel like we should play all summer right? As adults, since we are so grown up, we just call out summer fun "retreats" instead of "camps"!
In today's Summer Fun Series post I'm excited to officially announce that I'm a guest teacher in The Journey Within Creative Empowerment Retreat!
5 Reasons Why I Think Art Camp is Important
(Oops, I mean Art Retreats, we are adults now!)
1. Personal Play Time
Mammals need play to be happy and it is how we learn in childhood. So why, as adults, do we guilt ourselves into thinking we need to work all the time? I don't know, but we do! Going on an art retreat gives us grown ups and excuse to kick back and play without feeling guilty when we tell our friends about it.
We can say, "I'm going on an art retreat," to our friends and family which sounds important and educational, while what we say to ourselves is, "Yay! I'm going to go play with art supplies for 4 whole days with people who already "get" why playing with art supplies is important and fun!!" We all deserve a vacation, both with friends or family and alone.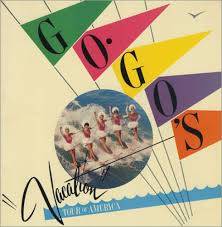 We all deserve a vacation, both with friends or family and alone. So pop on your old GoGo's record, listen to Vacation and plan your play time! "Vacation all I ever wanted, Vacation gotta get away!"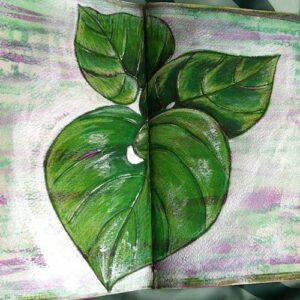 2. Develop your art interest & learn more about techniques within likeminded community
There are so many opportunities to lean anything we want online these days, but it can feel isolating after a while. And sometimes you just need to see a technique in person to get it. At some point we all get to a point where to progress, we need to ask questions and acquire in person instruction. Art Retreats are a great for this growth and community building.
They are an accent to the independent learning we do at home. They let us converse with and befriend more experienced artists and people with different skill sets and backgrounds. Through real human interactions we move forward in our art journeys and feel connected to the art and to people who are on similar paths.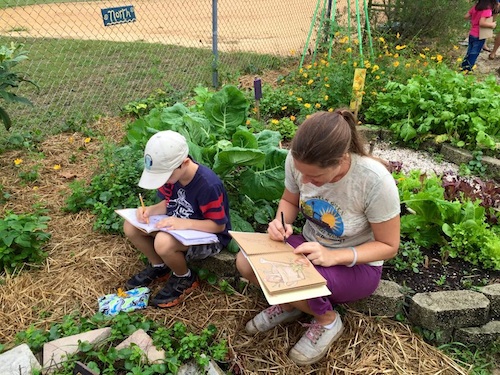 3. Slow Down Gain & Reflection Time 
One of my favorite quotes is from the 80s movie Ferris Bueller's Day Off. Ferris says, "Life moves pretty fast. If you don't stop to look around once in a while, you might miss it." If you've been reading this blog a while, you've probably heard me quote this before because it is so true. Life moves too fast in my opinion, and I am done rushing. If my mom's big accident this past year taught me anything, it's listen to Ferris.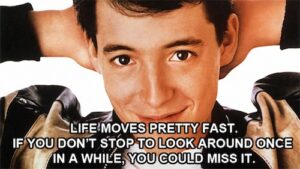 SLOW DOWN and make time for the things you WANT to do. You can say no to the baby shower you feel obligated to go to or the volunteer board meeting. In the long run no one will remember you weren't there – but you will remember what an awesome day or weekend you had at an art retreat or simply staring out the window in silence.
Space in your mind and schedule, aka reflection time, is super important for creativity to flow. When it's too challenging to have time and space at home, a retreat slows things down and makes the space for you.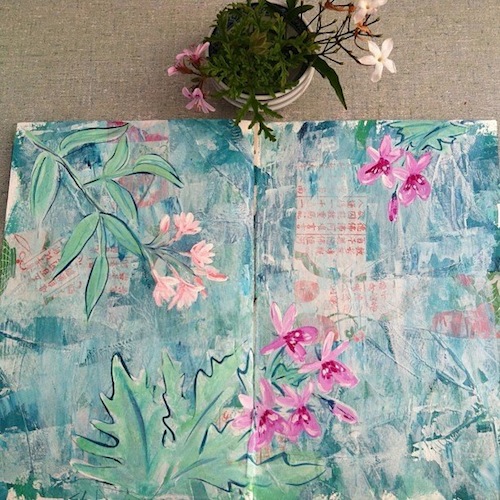 4. Deepen & Strengthen Your Creativity 
Along the same idea of making space for creativity, when you attend an art retreat you make the space to actually strengthen and grow your creativity. It's like a muscle. The more you use it, the stronger it gets. It's like making time in life to exercise, you make time in life to do art.
Art retreats offer a shot in the arm of creativity. Then, when you return home you have all sorts of great ideas and inspirations, and even a new group of friends to encourage you to make space for your creativity so you can keep that muscle strong!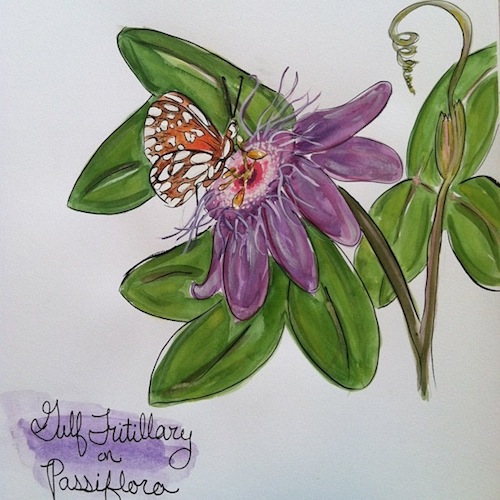 5. The Journey Within Creative Empowerment Retreat is going to be Awesome!
I'm getting specific here, but seriously, this retreat is going to be awesome and I would love to meet my creative nature loving community there in person!
For 4 days, August 25-28, 2016, we'll eat delicious veg food together, we'll get out into the awe inspiring Appalachian mountains, we'll laugh, and make books and new friends, play with paint and art supplies, strengthen our creative spirits, and say "NO WAY!" to all the hurry hurry naysayers in life who think art and play are just for kids and vacations are guilt trips rather than life enhancing adventures!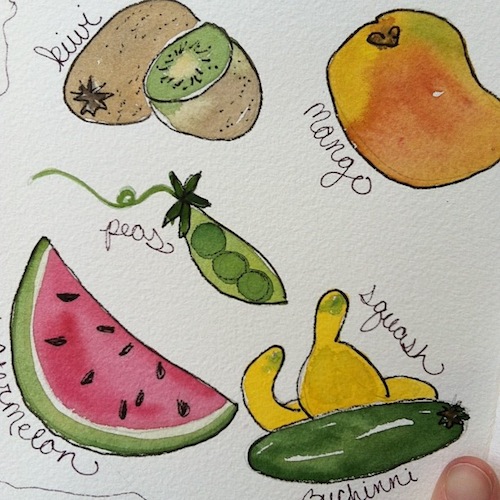 I will be leading daily morning nature journal excursions, as well as guiding midday and afternoon nature journaling activities. Kiala and Mystele will be filling the mornings, afternoons, and evenings with fun, freeing, and creativity strengthening art making adventures inspired their artistic specialties.
Plus there is the ever important free inspiration and reflection time scheduled in to the day for you. And the site of the retreat – The Art of Living Retreat Center – even offers massage and lots of other wonderful ways to spa treat yourself on your creative getaway!
What's keeping you from making space to grow your creativity?
What could you do to make an art retreat a reality in your life?
Share in the comments below!
Seeds to Sprout:
Learn more about the retreat host Kiala Givehand here
Learn more about the other guest teacher Mystele here
Watch to the GOGOs song Vacation video here and start planning!