---
July is World Watercolor month! What is this all about? It's….
"31 days when artists around the globe come together to paint the world with beautiful watercolor and help raise awareness for arts education."
World Watercolor month is designed to inspire people to paint with watercolor, while raising awareness for the importance of art and creativity in the world. The celebration is open to everyone!
All you have to do to play along is tag any art that uses watercolors (or gouache) with #WorldWatercolorMonth during the month of July!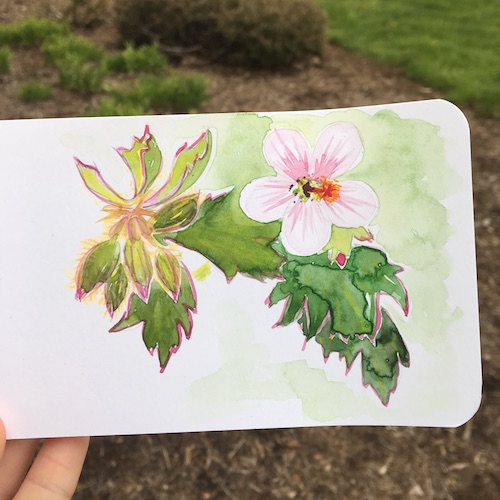 Could you paint 31 watercolors in 31 days? Or maybe just paint 1 piece of art for 31 days? You could add a little each day. However you approach it, it's all about having watercolor fun!
Personally, I'm not known for my ability to complete challenges, I travel too much and my schedule is so weird, but I will definitely paint some watercolor this month.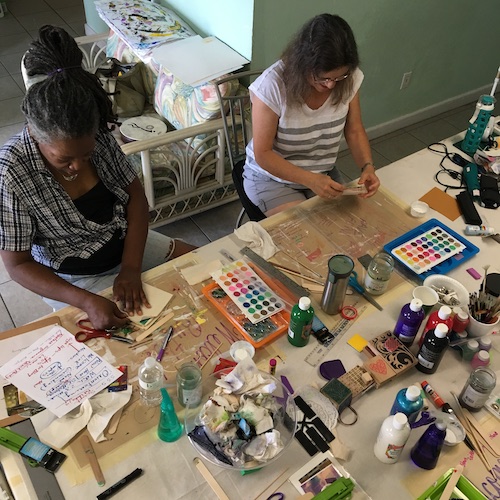 By playing along, and posting art to social media with #worldwatercolormonth, we contribute to raising awareness for art education and helping nurture art and creativity in children across the globe via the International Child Art Foundation!
International Child Art Foundation is the official charity for World Watercolor Month this year. ICAF employs the universal language of art to cultivate schoolchildren's creativity. You know that is right up the Wings, Worms, and Wonder alley!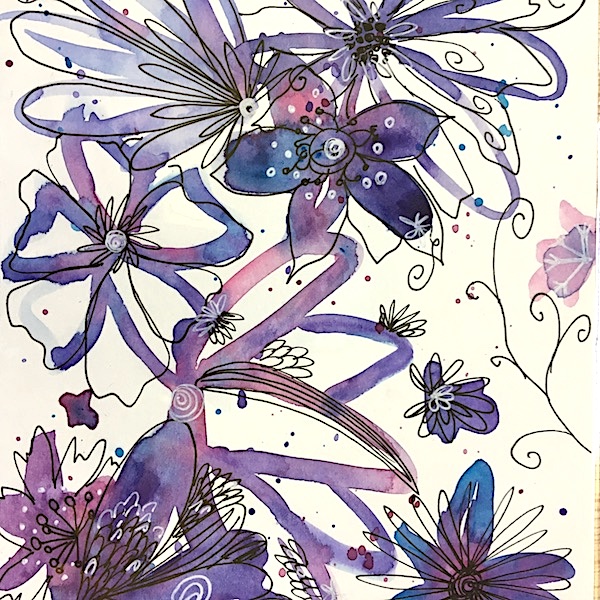 ---
How can you play along?
TAKE THE ULTIMATE CHALLENGE: 31 Watercolor Paintings in 31 Days!
It's fun to paint with friends! Plan a picnic or sketch walk in your local city and paint outside together (Covid safely and vaccinated of course)
Haven't tried watercolor before? Give it try for the first time this month
Have your children or students try watercolor painting (and paint with them, of course)
Share the watercolor work of other artists you love
---
If you have your copy of Draw Yourself Back to Nature already, you could even use the prompt list from the book as your idea list for what to paint – not only would that get your painting lots, it will also get you nature connecting – super bonus!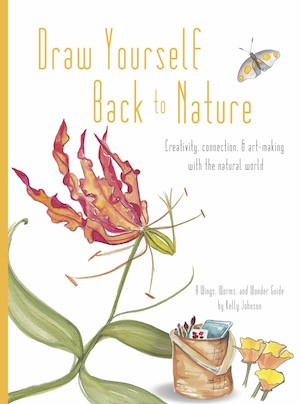 There are also loooots of watercolor activities, projects and tutorials here on the blog that you could use. World Watercolor Month could be a great motivator to catch up on all the Wonder Wednesday watercolor-y Wings, Worms, and Wonder fun!
Check the Seeds to Sprout section at the end for links to lots of free watercolor projects!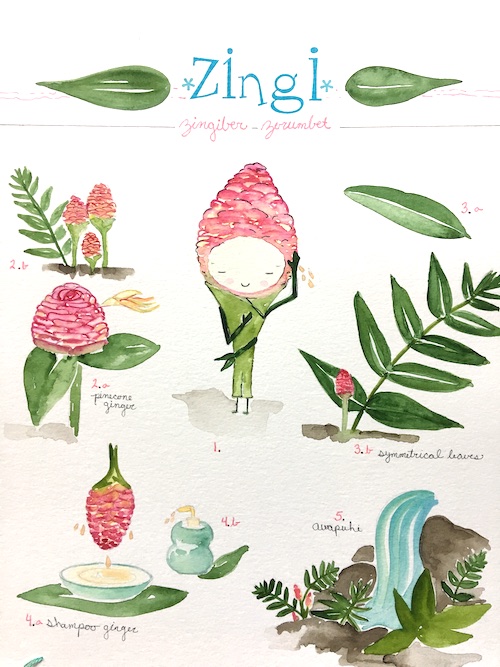 If you want to treat yourself to a new set of watercolor paints to boost your inspiration for painting 31 watercolors in 31 days, perhaps the limited edition Wings, Worms, and Wonder + Viviva Colors set of paints would be just the thing!
Purchasing these paints supports 2 family owned enviro & socially responsible small businesses who also work to promote the arts to children and adults alike!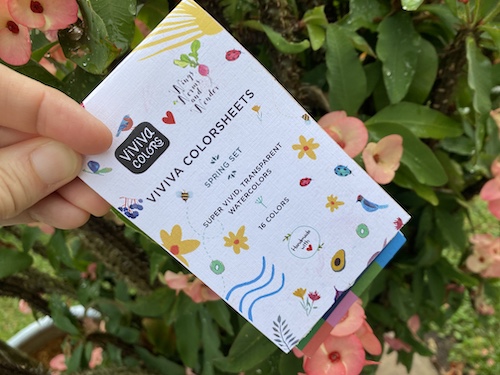 Are you inspired to get out your watercolor paints yet? Sometimes a little community engagement is all we need to boost creativity and get us going. Join me and new friends around the globe and get watercolor painting this month!
---
What are you inspired to paint first?
Share in the comments below!
Share photos of your art #wingswormsandwonder #worldwatercolormonth
---
Seeds to Sprout
*Get your copy of Draw Yourself Back to Nature and fill your year with nature art-making ideas and inspiration + LOTS of watercolor painting projects and skill building explorations! Learn more and get the book, click here!
*Get a limited edition Wings, Worms, and Wonder + Viviva Colors paint set while they last! Learn more and get your set, click here!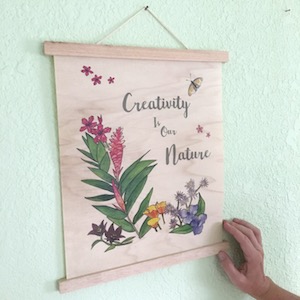 World Watercolor Month Ideas:
---
Check out the World Watercolor Month quick promo video!