---
I've never been great at the popular 100 day social media challenges however hard I try. I've succeeded at a few one week or 10 day ones, but never been able to pull off doing anything for 100 days in a row.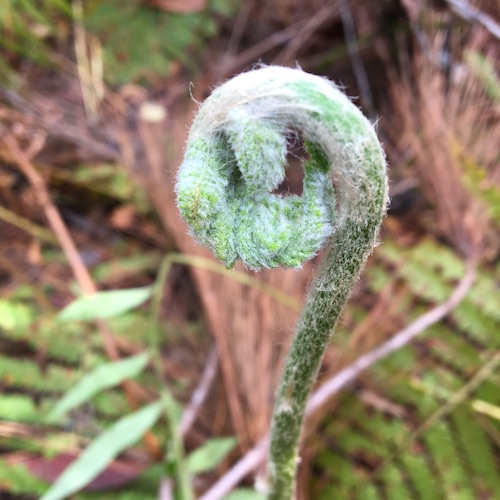 You know here on the blog and in the email I've celebrated how great these challenges are, how consistency is key.  I do stand fully behind those sentiments – but do as I say not as I do, right?
Now, I pulled off a few 30 day challenges, but never once a day for 30 days. There were always a few makeup days squeezed in there.
Hey, that is okay! Perfect effort is more important than a perfect outcome! (For a recovering perfectionist anyway)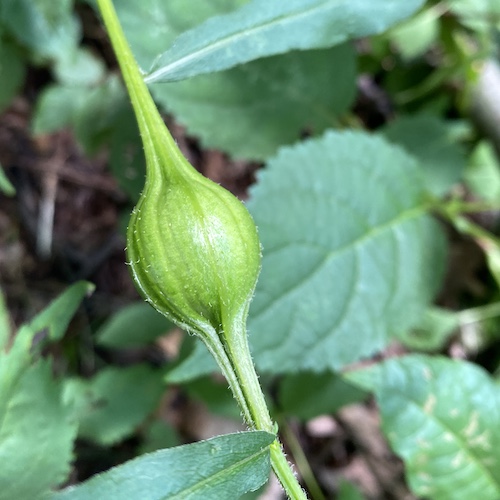 Just because I haven't succeeded at doing something every single day for 100 days isn't really a big deal. The thing I have been consistently committed to for the past 100 months, is this blog.
This November marks the 100th month of Wonder Wednesday blog posts and activities!
Never again will I give myself a hard time for not meeting a 100 day challenge. Because never once missing a monthly post, or email, in 100 months is something I feel proud of for sure!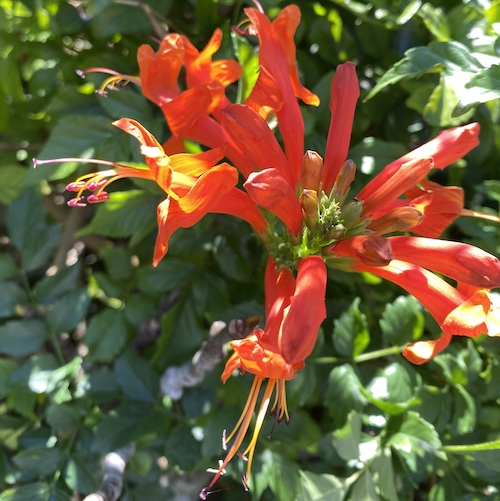 This month is a celebration of my gratitude for all of you out there who have been with me – for all 100 months or just 1!
Thank you for supporting Wings, Worms, and Wonder! Your comments, photos, and emails across platforms mean the world. I love making nature connection materials and items that bring resources and inspiration to the world. And I love seeing how you each take them and make them your own.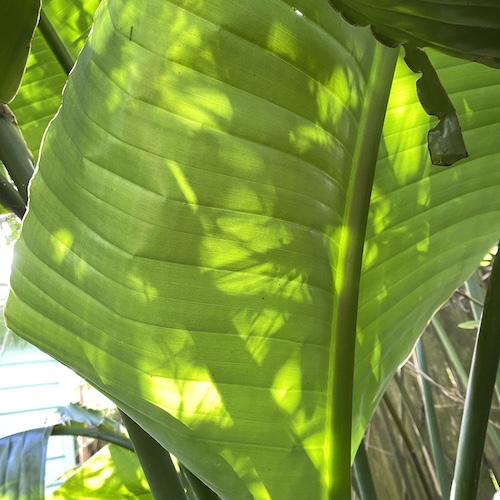 Last week I read the quote,
"The only thing that remains the same is change."
I don't know who said it, but in the past 8 years of creating the content for Wings, Worms, and Wonder, this rings true. From the tech world to the physical world, change, for better or worse, is constant.
Half the life of Wings, Worms, and Wonder has been in the shadow of tough changes. From political climate denial, to roll backs of environmental policy and protections, to an onslaught of human rights injustices – my heart, mind, and nerves were very much ready for a change.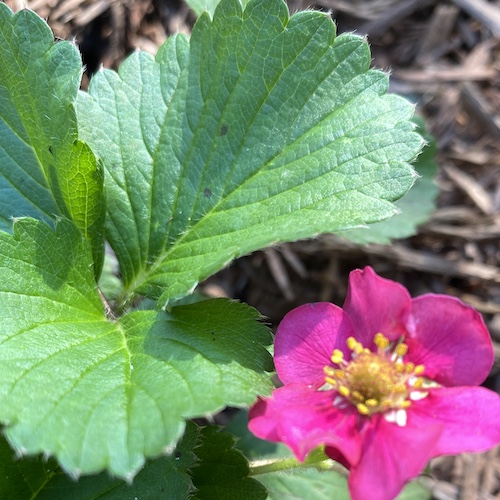 This week, the people in the us spoke out. We voted for unity rather than petulant division and a green future for all. For a respect and celebration of cultures, environment, justice, and for a return to the global community. People who's voices had been silenced are now finally heard.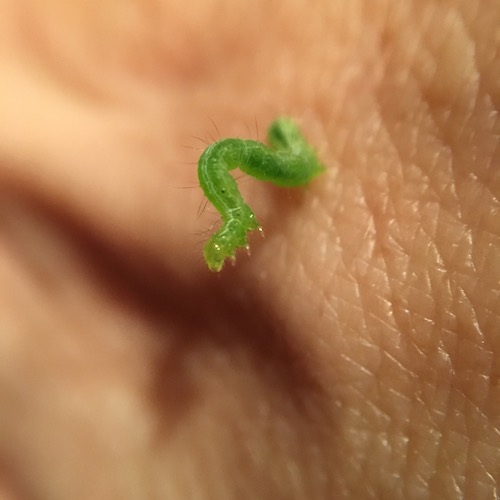 Leadership is finally (beginning to) reflect the diversity of all human beings, not just one group. Now sprout the seeds of hope for an equitable future for ALL beings, and Mother Earth herself.
( I'd be remiss not to say it's a relief to return to science based leadership, + be back on track for reentering the Paris Agreement and the WHO, among other things!)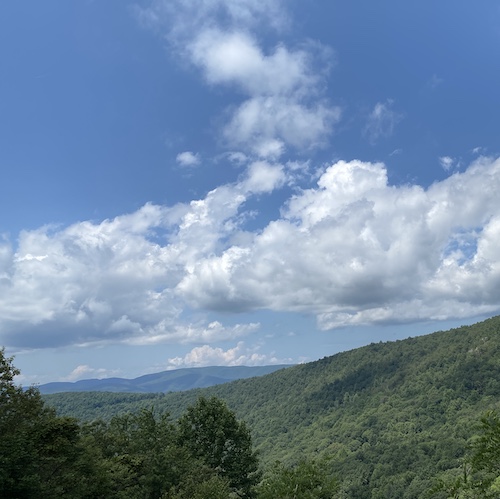 There's lots of work still to be done. Power and oppression don't let go of their grip easily. A lot of healing needs to happen across the spectrum. Leadership needs to be held accountable on all fronts. I hope hearts and minds open and connect.
Meanwhile, I'll stay grateful for all of you, keep a little hope (however guarded), and continue working to build creative connections between humans and nature!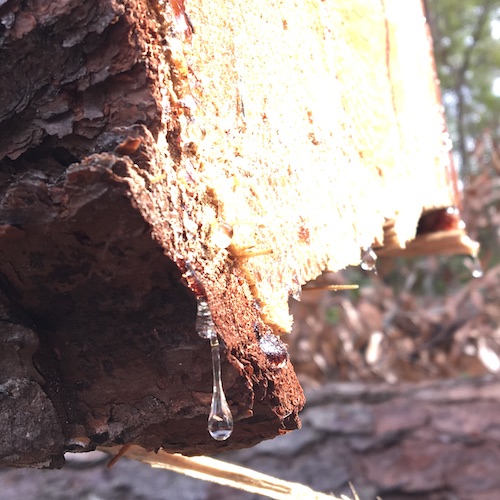 ---
Braiding Sweetgrass
Just when I didn't think I could take much more, the wise whisper I needed to hear found me. It reminded me to stay strong against injustice, just like the human and non-human elders of this land have for centuries. And to keep helping humans find their way back to nature.
For a few years now bunches of people told me to read the book Braiding Sweetgrass: Indigenous Wisdom, Scientific Knowledge, & the Teachings of Plants by Robin Wall Kimmerer. It wasn't that I didn't want to read it, I just had books already in line. Until this fall, I hadn't gotten around to it.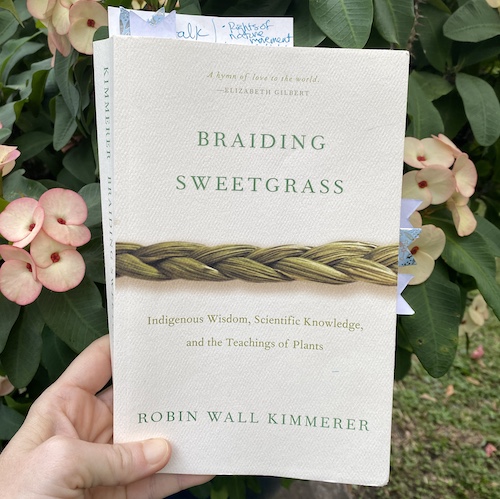 Well, let me say, I thought it would be good, but I had no idea it would be one of those pivotal books that I will return to for years to come. It's a good thing I bought a copy, because the book quickly filled with highlights, dog eared corners (tops and bottoms), sticky notes, and stars!
I want you to read it yourself, so I'm not going to tell you much about the book. Instead, I offer you, in the authors words, a few wisdom seeds that Braiding Sweetgrass so generously shares.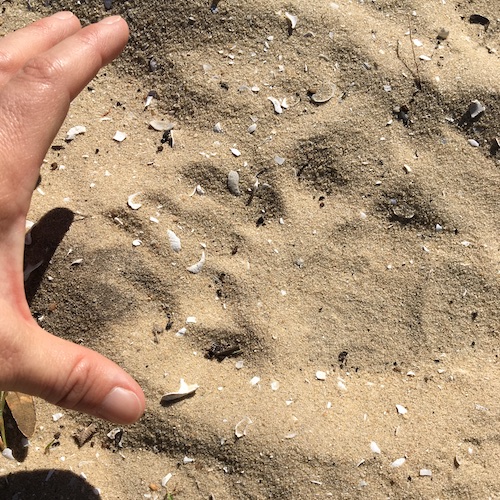 Listening to the language in nature
I talk about this idea a lot in my books and classes. Listening to nature's whispers is what I call it. Kimmerer takes the concept and practice to a deep level in the way she listens from a foundation of science and Indigenous teaching.
"Paying attention acknowledges that we have something to learn from intelligences other than our own.
Listening, standing witness, creates an openness to the world in which the boundaries between us can dissolve in a raindrop."
Slow down and listen for the messages of non-human beings. You have evolved to understand them. When you hear them, the wisdom will ring loud and clear.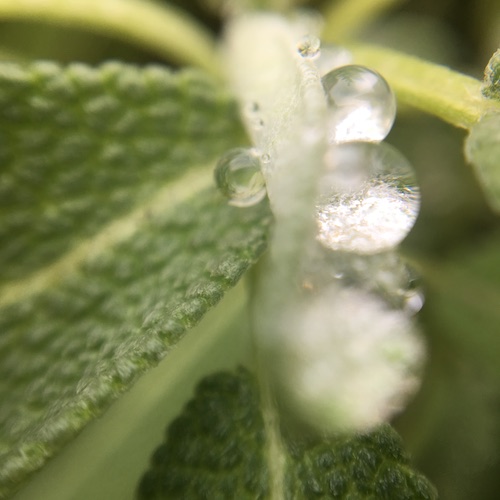 Science vs. Sentiment
Kimmerer never places science nor sentiment higher than another. She lets each of their strengths shine — always reminding us that when kept in balance everything has space to shine.
"Doing science with awe and humility is a powerful act of reciprocity with the more-than-human-world."
This is so important to remember as teachers and guides.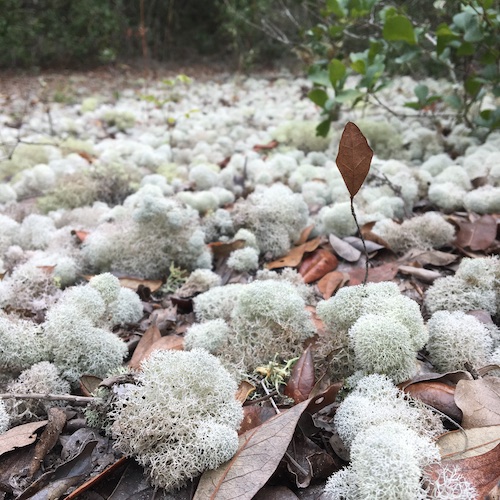 Place Connection & Reciprocity
We live in a global society. Many of us don't live on the land of our ancestors, or even our parents. So we must forge new connections to place. Kimmerer asks herself and her readers:
"But, if people do not feel "indigenous," can they nevertheless enter into the deep reciprocity that renews the world? Is this something that can be learned? Where are the teachers?"
She goes on to illustrate how when we work in connection with the land, the land itself is the teacher.
"What knowledge the people have forgotten is remembered by the land."
Everyday, show up and, in some small or big way, make a connection with the land around us. This builds a connection to place. Which, in turn, inspires reciprocity. We care for what we love.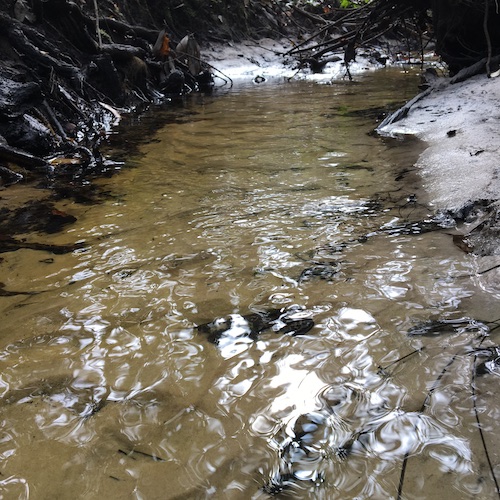 Restoration and Reverence
It's as if Kimmerer and I shared a brain when she said:
"People often ask me what one thing I would recommend to restore relationship between land and people. My answer is almost always "Plant a garden."
It's good for the health of the earth and it's good for the health of people. A garden is a nursery for nurturing connection, the soil of practical reverence…
Something essential happens in a vegetable garden. It's a place where if you can't say. "I love you" out loud, you can say it in seeds. And the land will reciprocate, in beans."
Big or small, in a pot, on a balcony or on a farm, grow something. Growing plants, and especially food, builds strength in uncountable tangible and intangible ways.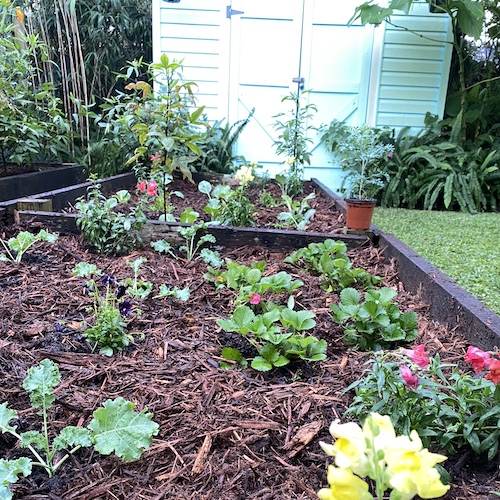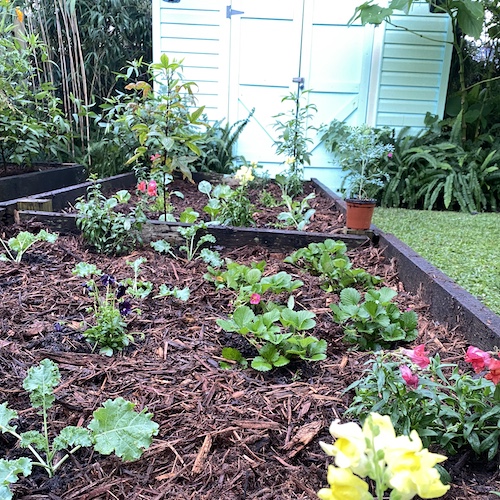 Wondrous Biodiversity
We are nothing more than one species in the family of Earth's biodiversity. We are no better or worse.
Unfortunately, we treat the Earth which supports us in ways that are hardly respectful of a family member. When we harm the earth, we harm ourselves.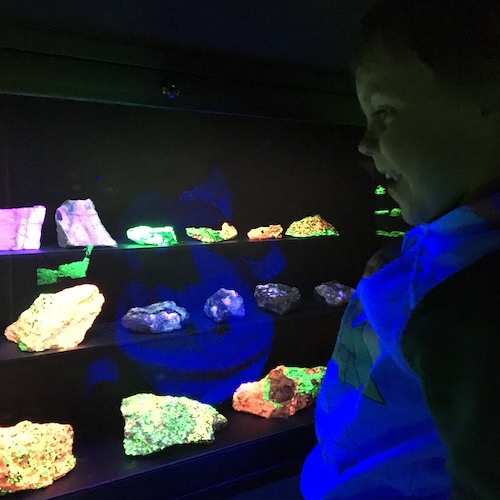 Yet, no matter how badly we treat our home, it continues to support all of our human bodies, minds, and hearts.
"…we have to put our hands in the earth to make ourselves whole again. Even a wounded world is feeding us. Even a wounded world holds us, giving us moments of wonder and joy."
Overwhelming info on the destruction of the earth bombards us. At times it seems hopeless, but despair robs and paralyzes. Ways to care and connect with our home are just a whisper.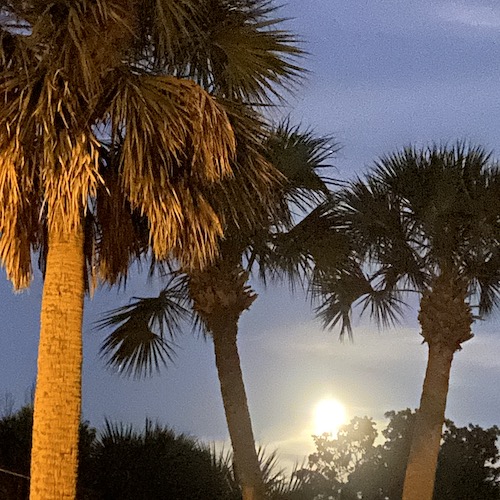 But, recognizing our solistalgia, and grieving for our losses of place, of wild, of non-human family members gives us strength. From the blackberry patch we picked from as a child that's now a strip mall, to the 105 species that go extinct each day due to habitat destruction, we must heal these losses.
Ecological restoration is an act of reciprocity that heals both land and hearts.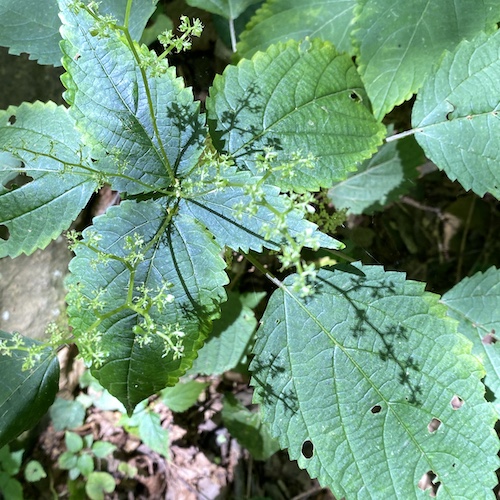 Biologist E.O.Wilson reminds us,
"There can be no purpose more inspiring than to begin the age of restoration, reweaving the wondrous diversity of life that still surrounds us."
We can't save the world's rainforests ourselves. We can restore a vacant lot in our town into a garden or pick up trash on the beach. And we must vote in leaders who work for climate actions and environmental justice.
Science, Art,  & Story
These 3 sisters are akin to the 3 sisters corn, squash, and beans. They support each other at every stage. Story and art teach humans ecological sciences in ways that help us understand the importance of connecting with the Earth.
"For what good is knowing, unless it is coupled with caring?"
We can use these 3 lenses to speak to the humans in languages they understand. Let nature become a teacher, rather than just a subject. Then, if one lens fails to help someone understand, employ the others.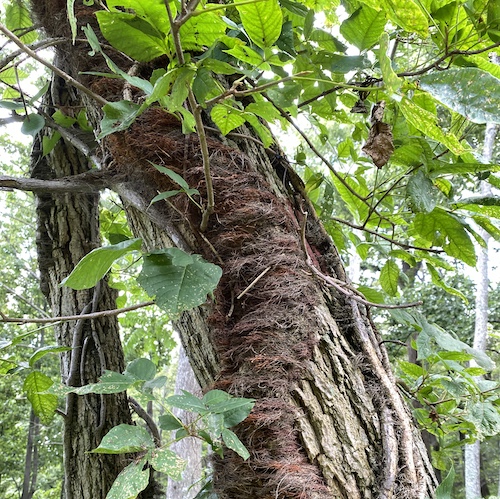 Take trees for example. They are the lungs of our earth.
We don't have to be an expert on trees to connect with trees through art and story. Nor do we have to be able to draw a tree to understand its botany. There's no need to know the species to love a tree. Learn the scientific names later.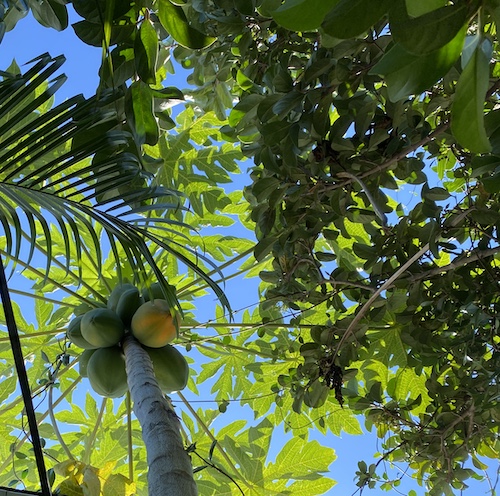 Simply introduce yourself. Offer gratitude for the lives that are connected – yours, the tree's, the non-human-beings who live in the tree, the more-than-human beings who nurture the tree from above and below — even the paper or table the tree may become.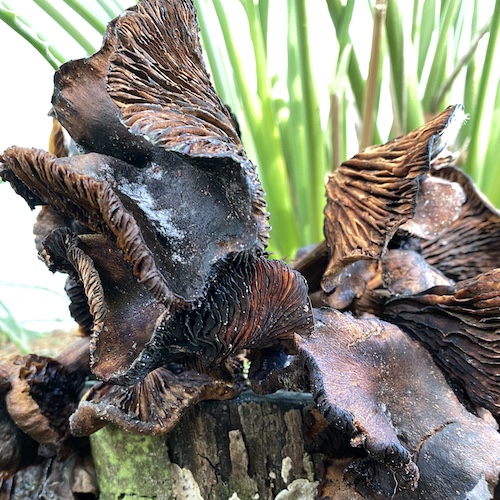 Offer the gift of a promise to do all you can to honor and care for the connection between all life on Earth.
"Gratitude is an antidote to the arrogance of our time."
Robin Wall Kimmerer
Maybe even try to offer gratitude for 100 days to 100 different aspects of nature. I'm going to try. But if I fail, it's okay because I can start again.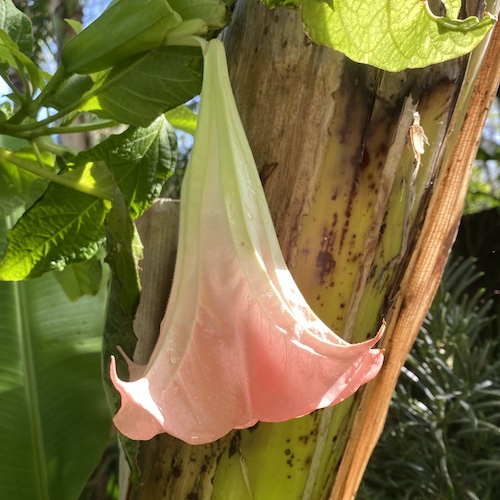 ---
Where in your life can you offer gratitude and reciprocity to non-human beings?
(I am planting lots more native pollinator plants in my yard and making sure I work hard to keep people who support climate science in positions of leadership and local and national levels.)

Share yours in the comments below!
Share pics of the nature with which you connect and restore on Instagram #wingswormsandwonder !
---
Seeds to Sprout
I created a quick little story time reading an excerpt from the book Braiding Sweetgrass for my IGTV Story Time for the Young and Young at Heart! Click to check it out here.
You don't have to wait until Earth Day to offer your gratitude to the trees! Check out this Wonder Wednesday Tree Ceremony activity and celebrate nature any day of the week!
Nature journal prompt card decks and books are restocked in the Etsy shop! These make great holiday gifts that keep giving the joy of creative nature connection all year long! Shop small and green this year! Click here to check out what's in the Wings, Worms, and Wonder shop!